Updated September 19, 2023
A Utah property management agreement is used should a property owner wish to hire a real estate agent to engage in the advertising, leasing, renting, negotiating, and general administration of their real estate. The provisions of the legal contract will provide both parties with a clear breakdown of their respective rights and responsibilities. Generally speaking, a property management agreement endures for a term of one (1) year, although exceptions can be made should both parties agree to an alternate length. Before inscribing their signatures, both owner and manager should read the completed document carefully to make absolutely certain that they are satisfied with its contents.
Laws
Requirements (§ 61-2f-102(20), § 61-2f-201)- A sales agent or broker license is required for anyone who professionally engages in property management (defined: § 61-2f-102(19)) in the state of Utah. Exemptions apply to those managing their own real estate, employees of the property owner, or apartment managers who are living in the building they manage in exchange for a reduced rental payment (§ 61-2f-202).
Verify a Property Manager – Utah Real Estate Division
Sample Agreement
---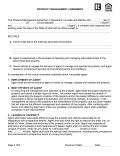 Utah ASSOCIATION OF REALTORS®
Download: PDF
---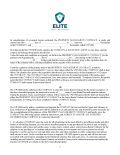 Elite Rental Management
Download: PDF
Management Forms (4)
---
Download: PDF, MS Word, OpenDocument
---
Download: PDF, MS Word, OpenDocument
---
Download: PDF, MS Word, OpenDocument
---
Download: PDF, MS Word, OpenDocument