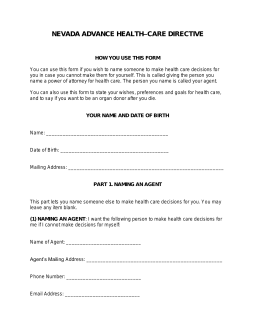 4.6 Stars | 11 Ratings
89 Downloads
Updated July 28, 2023
A Nevada advance directive is a document that allows a person to create a power of attorney for health care and declare a living will. The document lets an agent be designated to make health care decisions on behalf of someone else and to outline their preferred treatment options. An advance directive must be signed with at least two (2) witnesses. After completion, it may only be used when the patient becomes incapacitated or not able to make clear decisions for themselves.
Advance Directive Includes
Laws
Statutes
Signing Requirements – Two witnesses. A detailed list of persons ineligible to act as witnesses can be found under subsection 3 of NRS 162A.790.[4][5]
State Definition – "Advance directive" means an advance directive for health care. The term includes:[6]
Versions (4)
---
Download: PDF
---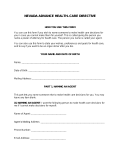 Download: PDF
---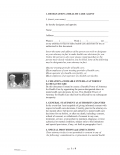 Nevada Center for Ethics and Policy
Download: PDF
---
Download: PDF
Registry
To register an advance directive for free an individual can send a signed copy along with the attached Registration Agreement (Form SPLB-0001) to the following:
Mailing Address: Nevada Lockbox, c/o Nevada Secretary of State, 2250 Las Vegas Blvd. North, Suite 400 North Las Vegas, NV 89030
Fax Number: (775) 684-7177
After approximately ten (10) business days, a wallet card will be sent to the declarant with instructions on how to access the document. If for any reason a change is needed to be made to the directive, the declarant can file the Authorization to Change (Form SPLB-0002) in the same manner as above.
Related Forms
---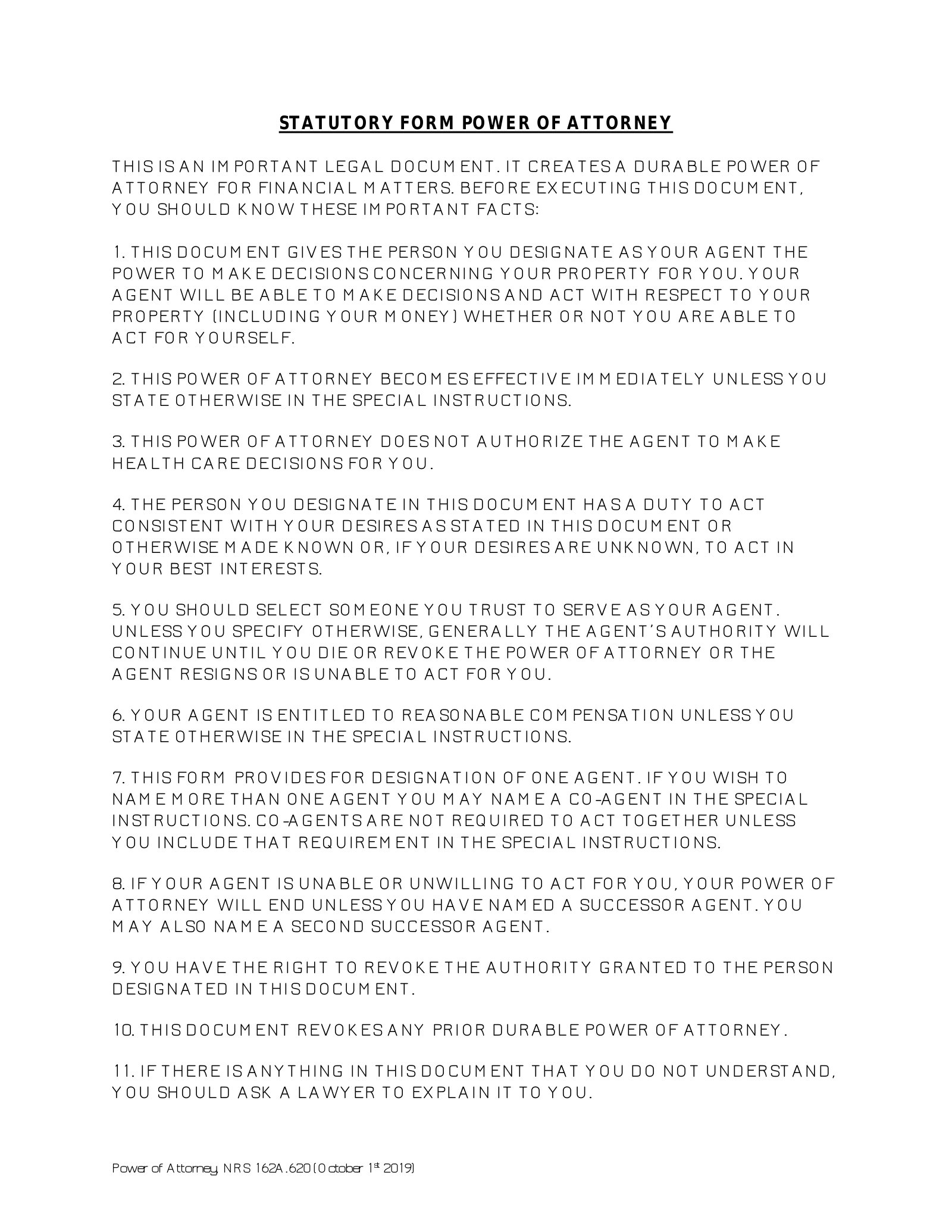 Durable (Financial) Power of Attorney
Download: PDF
---
Download: PDF, MS Word, OpenDocument
---
Sources