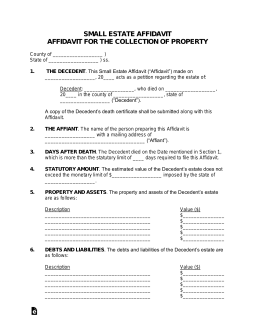 A small estate affidavit, also known as the 'Affidavit for Collection of Personal Property',  is a document that allows individual(s) that feel they are rightly due to inheritance when the decedent, the individual that died, did not leave a will. This is only for those that have died with less than $5,000 to $150,000 (maximum depends on the State) total to their name. The individual(s) making the claim will have to submit a small estate affidavit to the Probate Court located in their county or jurisdiction. The petitioner will usually, after submitting, make a notice to any and all creditors as they are to be paid first if there are any outstanding debts on behalf of the decedent.
By State
Table of Contents
What is a Small Estate Affidavit?
Small estate affidavits are forms used to give authority to a person (usually an executor of the will or a beneficiary) to transfer and take responsibility for a deceased person's properties. Properties included in this form are any assets such as bank accounts, jewelry, art, and vehicles that the deceased, also called the decedent, owned. The form gives the user power over the decedent's estate to determine how assets will be managed and distributed to beneficiaries. They are also responsible for paying off any debts left by the deceased.
How Does a Small Estate Affidavit Work?
A small estate affidavit is a great way for a spouse or children of someone who died to immediately take possession of their property and avoid a long probate process in the courts.
Step 1 – Wait the Minimum Time Period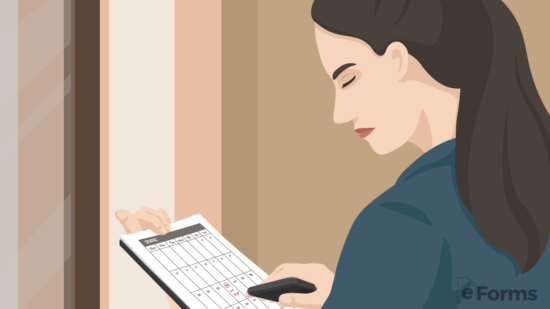 Every State requires that the family members wait a specified number of days before the small estate may be filed. Ranging from 15 to 60 days, the heirs can use this time to gather an itemized list of the decedent's assets and property.
Step 2 – Calculate the Net Worth of the Decedent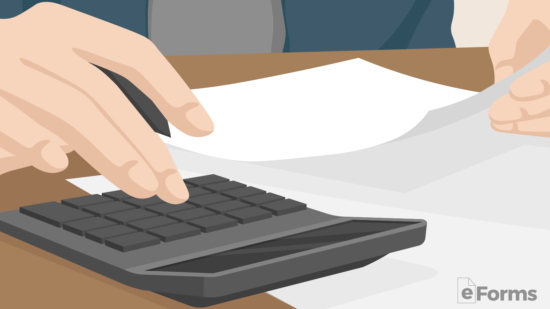 A small estate affidavit is for individuals that have died who did not own enough property or assets to qualify for probate under their respective State's laws (less any liens and encumbrances).
Step 3 – Gather Documents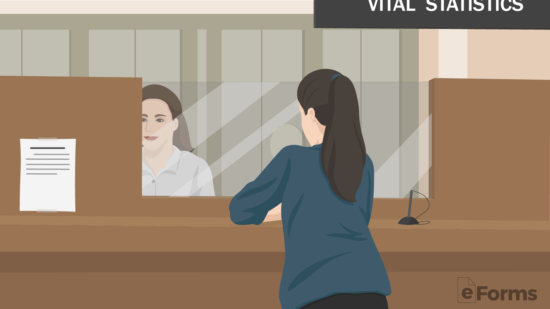 The death certificate must be obtained (contact the Bureau of Vital Statistics or equivalent office) along with the title of all property owned by the decedent. For example, if a vehicle was owned by the decedent the Certificate of Title will be required.
Step 4 – Complete the Small Estate Affidavit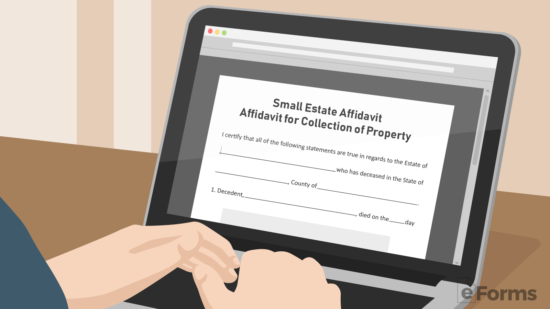 It is best to use the State Specific Version as this will give the petitioner the best chance of it being accepted by the Probate Court Clerk's Office. When completing, be sure to include an itemized list of all the assets and property of the decedent that will be transferred to the heirs.
When signing, the petitioner will be required to either sign the form in front of a notary public, witnesses, or both. The bottom of the small estate should have the signing requirements listed.
Step 5 – Contact Family Members (Heirs)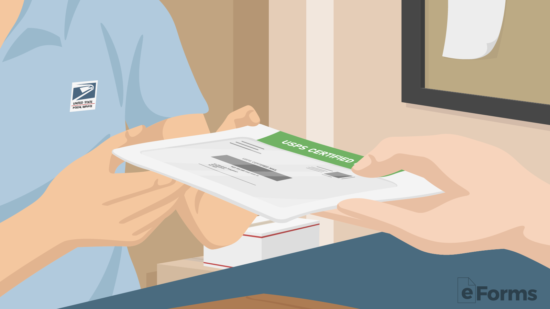 All heirs, family members, or anyone that could be considered entitled to the property must be made aware of the small estate filing. Therefore, the petitioner must contact them via Certified Mail with Return Receipt and keep the receipts as proof the individuals have been notified.
Step 6 – File with the Probate Court Clerk's Office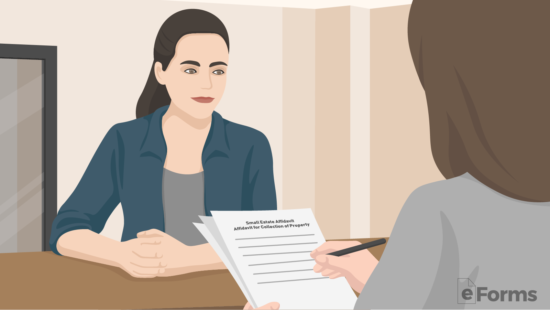 Attached to the small estate affidavit, the petitioner should have all their documents together with the filing fee. If accepted, the clerk will take approximately 5 to 15 days to process and accept or reject the filing.
If accepted, the property and assets will be transferred and the process is complete.
When Do I Use a Small Estate Affidavit?
The small estate affidavit lets you go to any person, company or bank that may currently hold estate property previously owned by the decedent. With this form, these entities are required to hand over or transfer the assets according to the terms of the affidavit, or they can face legal prosecution. However, these entities cannot be sued once the terms of the affidavit have been followed and the property transferred from their hands.
This form now gives you complete control over the estate and power of attorney. No entity should be able to refuse to transfer the property once belonging to the estate.
State Laws
State
Maximum Amounts ($)
Time to Wait After Decedent's Death
Laws
 Alabama
$25,000
30 days
§ 43-2-692
 Alaska
$100,000 for vehicles, $50,000 for non-vehicles
30 days
§ 13-16-680
 Arizona
$75,000
30 days
§ 14-3971
 Arkansas
$100,000
45 days
§ 28-42-101
 California
$166,250
40 days
PROB § 13100
 Colorado
$70,000
10 days
§ 15-12-201
 Connecticut
$40,000
No Statute
Sec. 45a-273
 Delaware
$30,000
30 days
§ 2306
 Florida
$75,000
No Statute
Chapter 735
 Georgia
$10,000
No Statute
§ 7-1-239
 Hawaii
$100,000
No Statute
§ 560:3-1201
 Idaho
$100,000
30 days
§ 15-3-1201
 Illinois
$100,000
No Statute
755 ILCS 5/9-8
 Indiana
$50,000
45 days
§ 29-1-8-1
 Iowa
$200,000
No Statute
§ 635.1 to § 635.13
 Kansas
$40,000
No Statute
§ 59-1507b
 Kentucky
$30,000
No Statute
 Louisiana
$125,000
No Statute
CCP 3421
 Maine
$40,000
30 days
§ 3-1201
 Maryland
$100,000 for spouse, $50,000 for descendants
No Statute
§ 5–601
 Massachusetts
$25,000
30 days
§ 3-1201
 Michigan
$15,000, as adjusted by § 700.1210
28 days
§ 700.3982
 Minnesota
$75,000
30 days
§ 524.3-1201
 Mississippi
$75,000
30 days
§ 91-7-322
 Missouri
$40,000
30 days
§ 473.097
 Montana
$50,000
30 days
§ 72-3-1101
 Nebraska
$50,000
30 days
§ 30-24,129
 Nevada
$100,000 for spouse, $25,000 for other claimants
40 days
NRS 146.080
 New Hampshire
No Statutes
No Statutes
§ 553:32
 New Jersey
$50,000 for spouse, $25,000 for heirs
No Statute
§ 3B:10-3 to 3B:10-4
 New Mexico
$50,000
30 days
§ 45-3-1201
 New York
$30,000
No Statute
§ 1301 to § 1312
 North Carolina
$20,000
30 days
§ 28A-25-1
 North Dakota
$50,000
30 days
Chapter 30.1-23
 Ohio
$100,000 for spouse, $35,000 for other claimants
No Statute
R.C. 2113.03
 Oklahoma
$50,000
10 days
58 OS § 393
 Oregon
$275,000 ($75,000 for personal property, $200,000 for real property)
30 days

§

 114.515
 Pennsylvania
$50,000
60 days
20 § 3102
 Rhode Island
$15,000
30 days
§ 33-24-1
 South Carolina
$25,000
30 days
§ 62-3-1201
 South Dakota
$50,000
30 days
§ 29A-3-1201
 Tennessee
$50,000
45 days
§ GN 02315.081
 Texas
$75,000
30 days
Sec. 205.001
 Utah
$100,000
30 days
§ 75-3-1201
 Vermont
$45,000
No Statute
14 V.S.A. § 1902
 Virginia
$50,000
60 days
§ 64.2-601 to § 64.2-605
 Washington
$100,000
40 days
§ 11.62.010
 West Virginia
$100,000
No Statute
§ 44-3A-5
 Wisconsin
$50,000
No Statute
§ 867.03
 Wyoming
$200,000
30 days
§ 2-1-201
Small Estate vs Affidavit of Heirship
A small estate and affidavit of heirship are closely related forms for after the death of someone without a will that divides the real and personal property. Most likely, the person that died did not have a will, and the heirs are seeking legal possession of their rightful property without going through the probate process.
Affidavit of Heirship – Mainly used to identify the heirs to a decedent's estate. The form is sometimes attached to a small estate affidavit or submitted to transfer real estate that was owned by the decedent. In the case of real property, the document is usually filed with the county office in charge of land records (deeds).
Small Estate – Related to the transfer of all types of property; real, personal, vehicles etc. and has to be under a State mandated threshold in order for the heirs to bypass the probate process.