A Tennessee advance directive is a document used to make health care planning designations to inform medical staff on how to treat a person. An advance directive allows health planning by choosing an agent, selecting medical care, organ donation, and post-death instructions. Once the form has been signed by either two (2) witnesses or a notary public it can be used upon the incapacitation of the person.
Table of Contents
Laws
Statute – Title 68, Chapter 11, Part 18 (Tennessee Health Care Directions Act)
Signing Requirements (§ 68-11-1803(b)) – Two (2) witnesses or a notary public.
State Definition (§ 68-11-1802(a)(1)) – "Advance directive" means an individual instruction or a written statement relating to the subsequent provision of health care for the individual, including, but not limited to, a living will or a durable power of attorney for health care.
Versions (4)
---
Download: Adobe PDF
---
Download: Adobe PDF
---
Download: Adobe PDF
---
Download: Adobe PDF
How to Write
Download: Adobe PDF
Step 1 –
Related Forms
---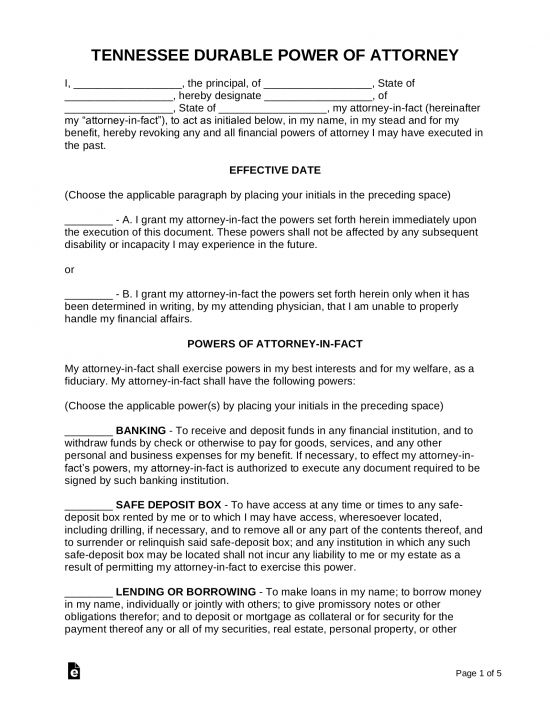 Durable Financial Power of Attorney
Download: Adobe PDF, MS Word, OpenDocument
---
Download: Adobe PDF, MS Word, OpenDocument