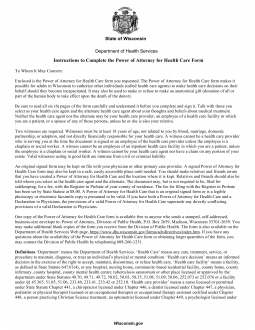 A Wisconsin advance directive is a document that outlines a person's health care treatment preferences in the event they can't speak for themselves. This also establishes an "agent" to be able to speak on the person's behalf (usually a spouse or family member). An advance directive only comes into use when the person cannot speak for themselves and may be used after signing with two (2) witnesses.
Advance Directive Includes
Table of Contents
Laws
Statute – Chapter 154 (Advance Directives)
Signing Requirements (§ 244.05, § 154.03(1)) – Two (2) witnesses.
State Definition (§ 154.02(1)) – "Declaration" means a written, witnessed document voluntarily executed by the declarant under s. 154.03 (1), but is not limited in form or substance to that provided in s. 154.03 (2).
Versions (9)
---
Download: Adobe PDF
---
Download: Adobe PDF
---
Download: Adobe PDF
---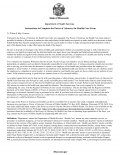 Dept. of Health and Human Services
Download: Adobe PDF
---
Download: Adobe PDF
---
Download: Adobe PDF
---
Download: Adobe PDF
---
Download: Adobe PDF
---
Download: Adobe PDF
How to Write
Download: Adobe PDF
Step 1 –
Related Forms
---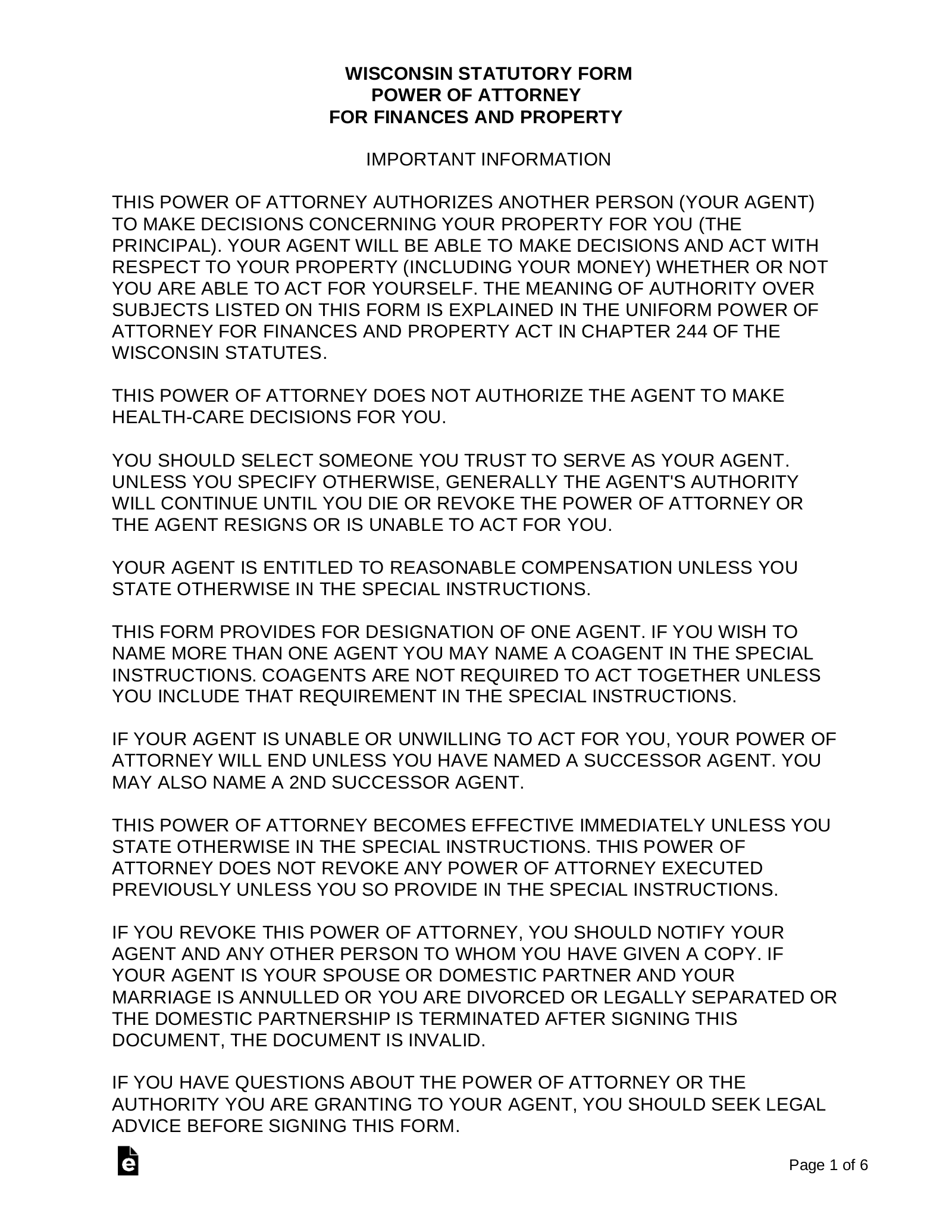 Durable (Financial) Power of Attorney
Download: Adobe PDF, MS Word, OpenDocument
---
Download: Adobe PDF, MS Word, OpenDocument