Updated August 16, 2023
An equipment bill of sale is a general-use document that records the purchase and sale of any valuable piece of equipment. Here are just a few examples of equipment you may need to use this form for:
Office tools and machinery (printers, projectors, desks and computers)
Kitchen equipment (appliances, knife sets, quality and specialty cookware)
Entertainment (Sound systems, lights, stages, musical instruments, and displays)
General & home use (lawnmowers, ladders, snow blowers, tool sets and more)
How to Use an Equipment Bill of Sale
Step 1 – Ensure Authenticity
Before agreeing to purchase, ask the seller for the equipment's serial number. Then call the manufacturer to see if the serial number matches a record to verify authenticity. Also, it's a good idea to see if the item is reported stolen by searching the database of Stolen Register. When completing the equipment bill of sale, be sure to include the serial number within.
Once you have verified that the equipment is authentic, you want to make sure that you are buying from the actual owner. This can be done by asking for the original purchase receipt and/or bill of sale. If there was financing involved to buy the equipment, ask for those documents as well. It's important to know that the equipment is fully paid off.
Step 2 – Functioning Equipment & Inspection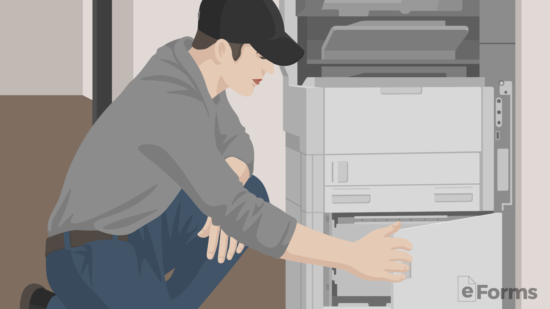 After completing the authenticity check, give the equipment a good test run to confirm that it's working properly. If the equipment is expensive and consists of complex machinery, it's also recommended to hire an inspector to complete an inspection before a purchase is made. Even though inspections can be costly if the equipment is damaged or in poor condition – knowing this can save you money off the purchase price by using the information as negotiating leverage.
Step 3 – Finalize Sale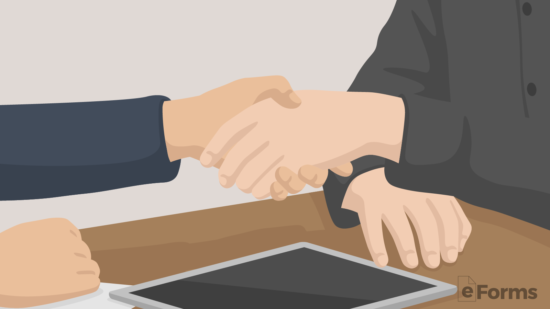 When paying an authorized seller or reseller of equipment, there is little to be worried about when it comes to payment. If buying on popular platforms such as Craigslist and Facebook Marketplace, consider only accepting cash as a payment option to decrease the chances of being scammed. Bring two copies of a completed bill of sale to the closing, one for the seller and the other for the buyer.
Before signing, check the following information below to be certain that it's included in the bill of sale:
Make
Model
Year
Serial Number
Name of Buyer and Seller
Purchase Price ($)
Date of Transfer
How to Write an Equipment Bill of Sale
Step 1 – The Parties
Provide the Buyer's Name
Enter the Seller's Name
Enter the agreed purchase price
Step 2 – Description
Enter a description of the tool(s) and/or heavy or light machinery
Make
Model
Year
Serial Number
Reading (ie: odometer readings for heavy equipment (if any)
Date the seller's acknowledgement of the agreed date as to transfer of funds and the change of ownership (taking possession) by the buyer in dd/mm/yyyy format
Step 3 – Signatures
Buyer's Signature
Date of Signature
Printed Name
Seller's Signature
Date of Signature
Seller's Printed Name
Witnesses Signatures
Date of Respective Signature
Printed Name of Witnesses