Updated August 23, 2023
Delaware deeds are used when there is a transfer or conveyance of real estate in Delaware. A seller, also known as a grantor, conveys his or her interest in the property to a buyer, also known as a grantee. There are different types of deeds depending on the type of conveyance or transfer. A warranty deed and a special warranty deed convey property with different levels of guarantee as to the title. A quit claim transfers the property with no guarantee as to whether the title is clean. Before signing the deed, the grantee usually engages in a title search, or a land record search to determine whether there are any other interests in the property other than the grantor's interest.
Deed Types (3)
---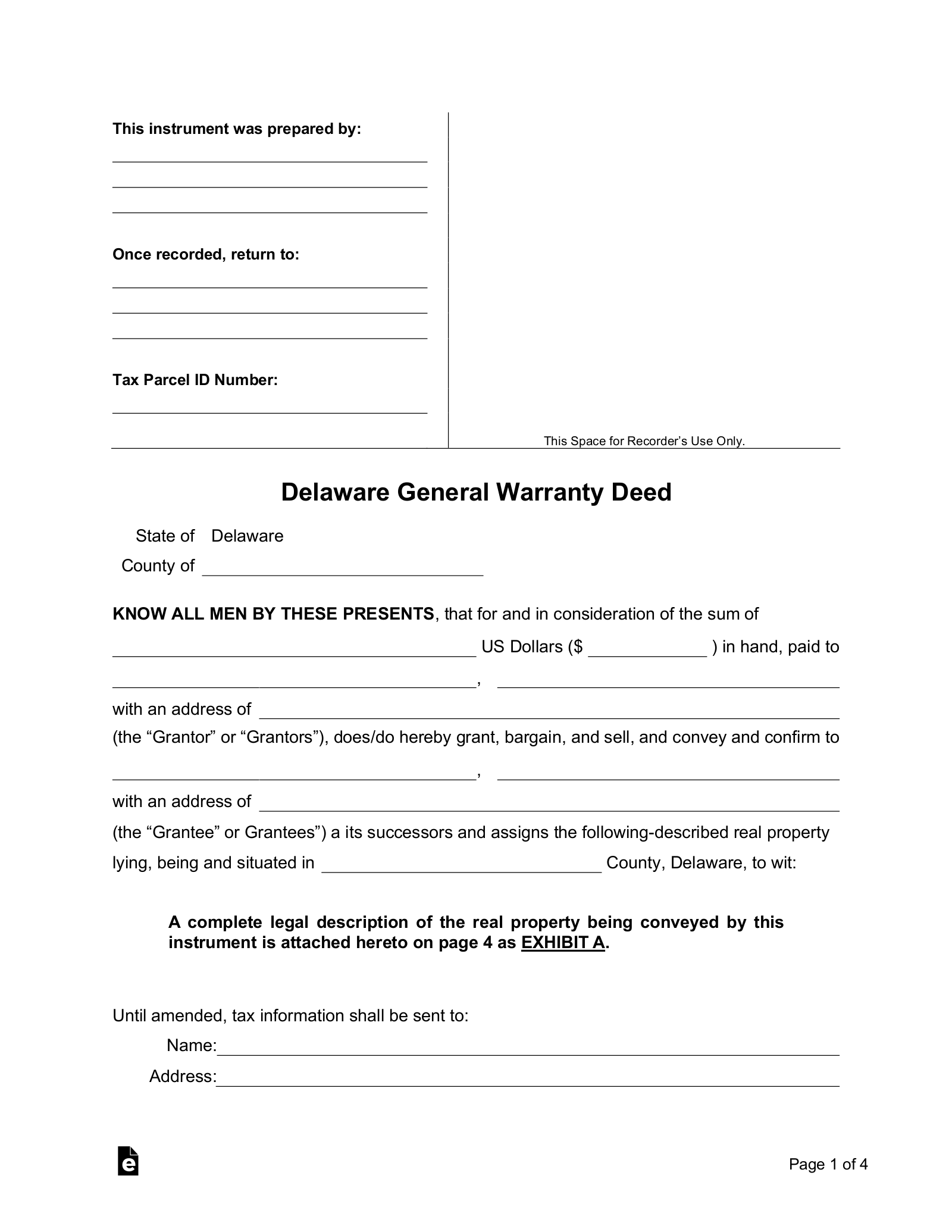 General Warranty – A general warranty deed conveys the grantor's interest in the property with a warranty that the title is clear of all other interests.
Download: PDF, MS Word, Open Document
---
Quit Claim – A quit claim deed ends any claims that the grantor has to the property. There is no guarantee as to whether there are any other encumbrances on the title.
Download: PDF, MS Word, Open Document
---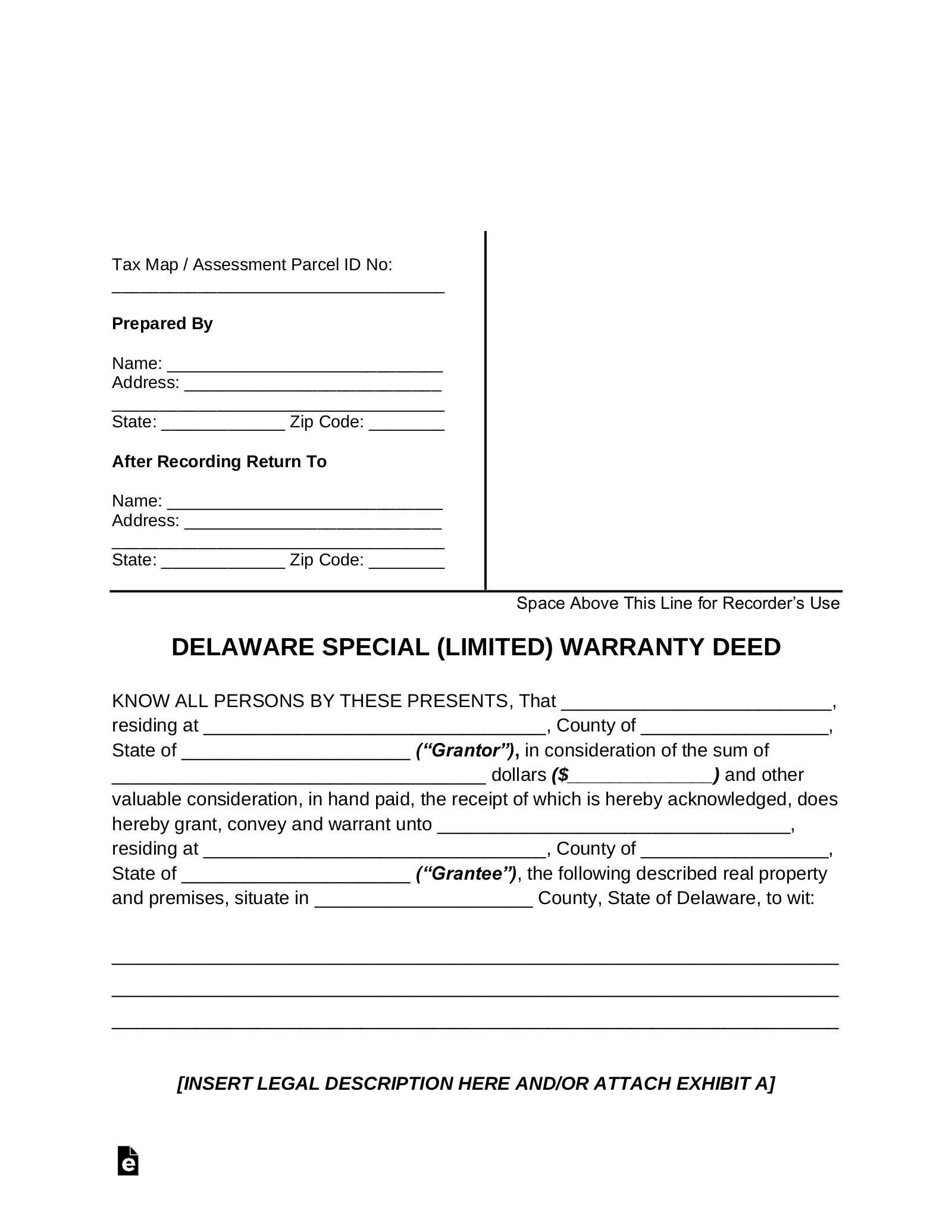 Special Warranty – A special warranty deed provides a conveyance of property with a limited warranty.
Download: PDF, MS Word, Open Document
---
Delaware Property Search (6 steps)
When buying a property, it is important to determine whether or not the grantor actually owns the property he or she is transferring and whether or not there are other claims to the property or encumbrances such as easements or liens. In Delaware, land records are recorded at the county recorder in the county in which the property is located. Two of the three counties use the same search engine and example of which is below. Click on the name of your county to find the relevant search engine. Sussex, New Castle, Kent
For a Sussex County search:
Step 3
In the left-hand column, you will have a choice of searches. You can search by name of grantor, book or volume or document search.
Step 6
Click on the relevant record to obtain your results.