Updated June 02, 2023
A Virginia deed form is used to convey property after an agreement and payment terms have been established. The Grantor(s) and Grantee(s) will usually exchange the funds at a meeting known as a 'closing' and afterwards the deed is filed with the Clerk of the Circuit Court. There is a filing fee administered by the Clerk (differs by location). After it has been processed the land comes under the ownership of the new owner.
Deed Types (3)
---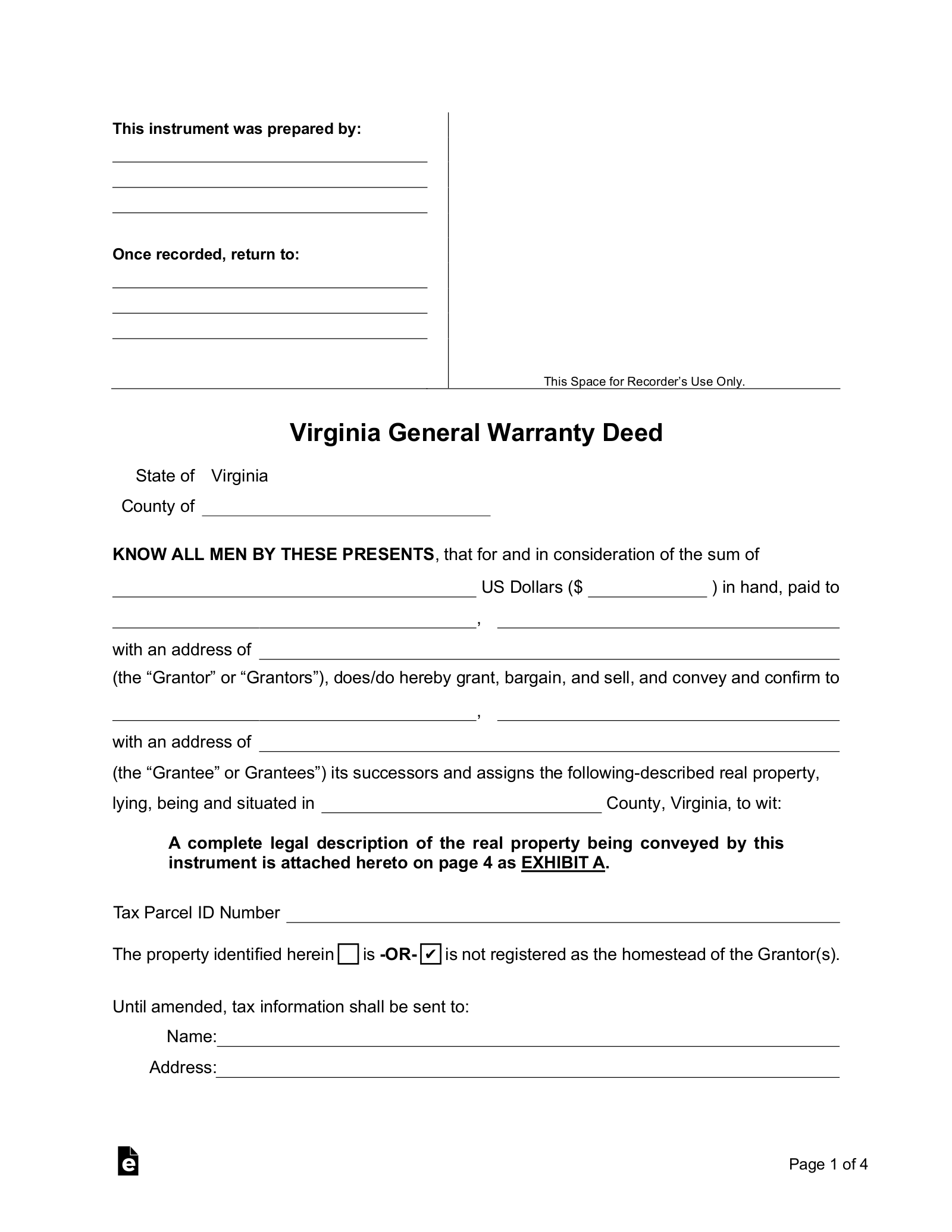 General Warranty – Used to transfer property with absolute guarantee that the title is clear of any defects.
Download: Adobe PDF, MS Word, Open Document
---
Quit Claim – Does not guarantee that the owner is a partial or sole owner of the real estate. No title guarantees.
Download: Adobe PDF, MS Word, Open Document
---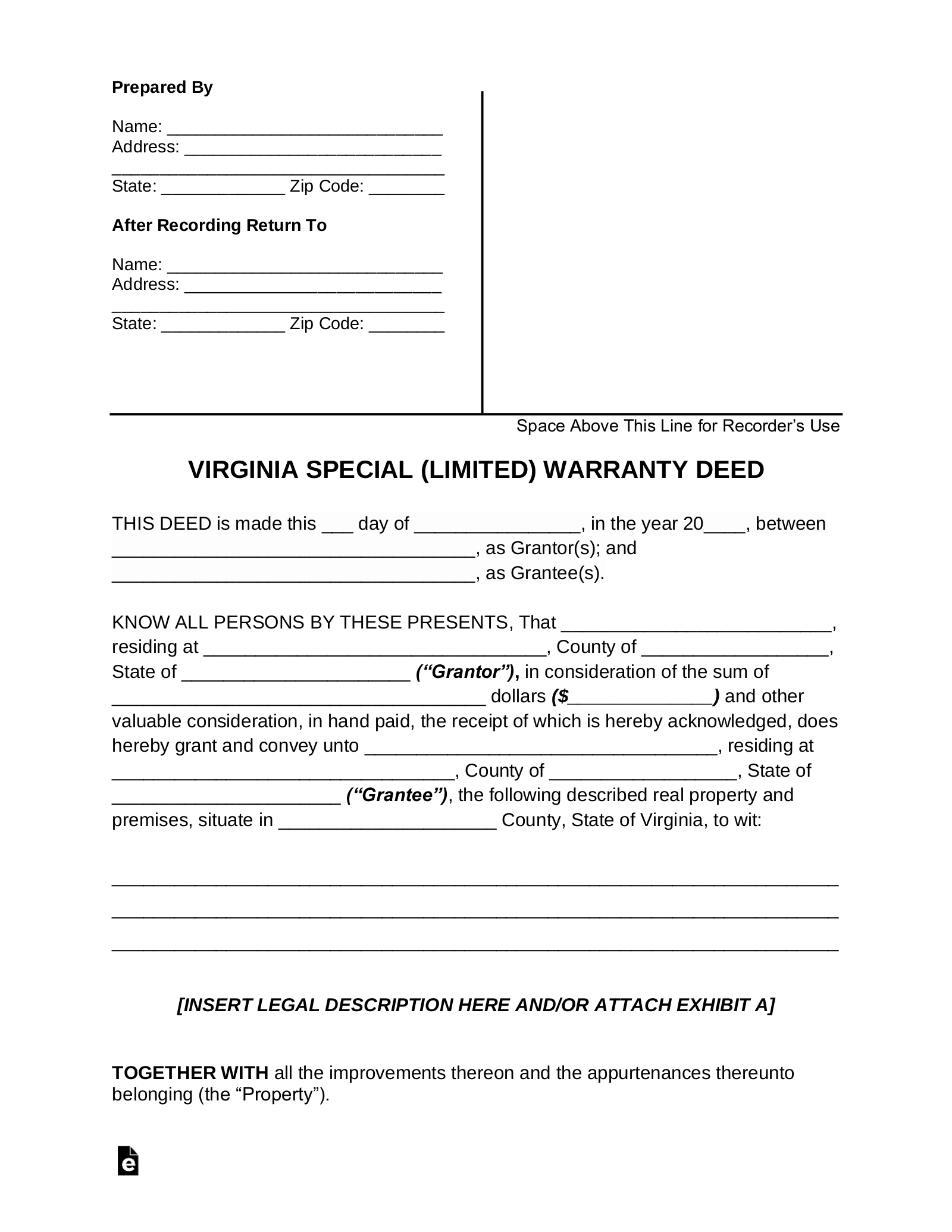 Special Warranty – Offers some guarantee that is defined by the parties.
Download: Adobe PDF, MS Word, Open Document
---
Virginia Property Search
Step 1 – In order to conduct a search for a property and it's information you will need to go to this public records database and click on the County/City the real estate is located.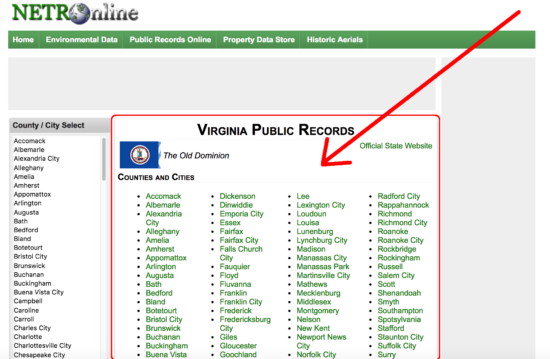 Step 2 – For this example, we will use the County of Fairfax. Although, after clicking on your selected County/City, click on the link that reads 'Go to Online Data'.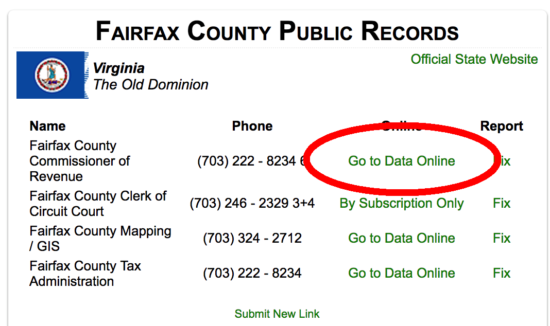 Step 3 – In most counties/cities, you can perform a search by the Owner's Name, Property Address, Book/Page Numbers, or in other Advance Options. In the Fairfax County, for example, they only offer to perform a lookup via Property Address or the Tax Map Lot Reference Number.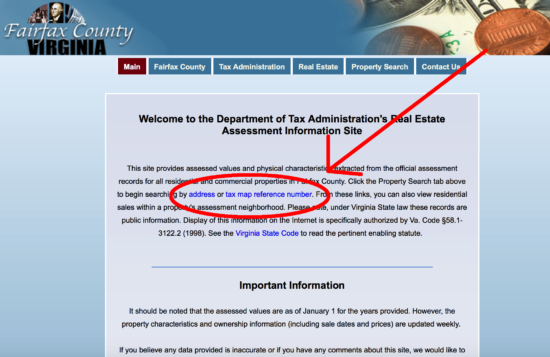 Step 4 – After finding the selected property, you will be re-directed to a webpage that looks something like this which you can use to write the Legal Description for your deed.