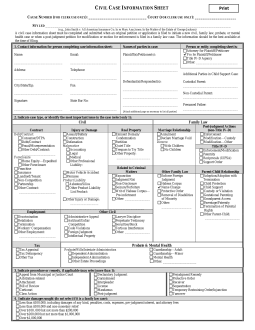 4.7 Stars | 46 Ratings
558 Downloads
Updated September 21, 2023
Texas name change forms allow state residents of all Texan counties to petition for a name change through their county's courthouse. Adult name changes are typically granted so long as the name change is in the interest of the person seeking the name change, as well as the interest of the public. There are some restrictions on name changes for those with past or pending criminal convictions.
Name Change After

Marriage
Changing a name after marriage can be accomplished without filing a petition or attending a separate court hearing, using documents you receive as part of getting married to then change your name with other agencies.[1] This is true so long as you only want to do one of the following:
Change your last name to your spouse's last name
Change your last name to your spouse's last name, and make your current last name your middle name
Add your spouse's last name to your current last name with a hyphen
If you one to change your name in one of these ways, indicate as such on your marriage license application. To obtain a certified copy of your marriage license after the ceremony has concluded, contact the clerk's office for the county where you filed the marriage license application.
Name Change After

Divorce
If you changed your name after a marriage, and want to return to your previous name after a divorce, you can also do this without filing a petition or seeking a separate court hearing. If you are the filing spouse, indicate that you want to do so in the divorce petition, in your answer if you are the non-filing spouse, or in the marital settlement agreement you create with your spouse. You can then obtain a certified copy of the divorce decree from the clerk of the district court where the divorce was finalized, which can be used as proof of a legal name change.
Another option for those changing their name after divorce is a name change certificate.[2] A divorce decree contains a great deal of personal information about you and your former spouse, and the certificate is an alternative document that you can request from the district court clerk after getting divorced.
If you are getting divorced and wish to change your name to something other than the one you had before marriage, then you must use the process described below.
How to Change Your Name (6 steps)
1. Obtain Fingerprints
Texas requires that all name change applications include a set of fingerprints.[3] The card with your fingerprints must be acceptable for use by both the FBI and the Texas Department of Public Safety (DPS).
To obtain a fingerprint card, the state recommends scheduling an appointment by calling (888) 467-2080 or online. After completing your appointment, you will receive two fingerprint cards: one to submit to the court with your petition, and one to submit to the DPS. DPS does not accept electronic fingerprint submissions; the second card must be sent by mail to:
Texas Department of Public Safety
Central Cash Receiving
PO Box 15999
Austin, TX, 78751-5999
2. Verify Eligibility
If you have been convicted of a felony, in any jurisdiction, you are allowed to apply for a name change in Texas only if you have been pardoned, or if it has been at least two years since you were discharged or completed any probation associated with the sentence.[4] If you are a felon who meets these requirements, you will need the following documentation for your name change application:
For those who were pardoned or granted clemency in Texas: Contact the Secretary of State's Registrations Unit to obtain a copy of your proclamation
For those who were released from a Texas correctional institution: Contact the Correctional Institutions Division of the state Department of Criminal Justice
For those who were convicted in another state: Contact the relevant department in your state
If you are required to register as a sex offender in Texas, you may apply for a name change only if you include proof that you have notified law enforcement of your intent to change your name.[5] Contact the sheriff's department for your county to obtain proof of notification.
3. Complete Forms
There are two main court forms required: the Petition for Change of Name of Adult and the Order Granting Change of Name of Adult. Download them both and fill them out, but leave the signature fields blank: Wait to sign the petition until visiting a notary public, while the Order Form will be signed by the judge only if they approve of the name change (leave the date field blank as well).
To find the judicial district for your county, consult the State District Courts Map; your FBI or SID number should be available on the documentation you obtained for Step 2. If you have been a past victim of domestic violence or similar crimes and can provide proof of enrollment in the state Attorney General's address confidentiality program,[6] you can leave the space for an address in the petition blank, keeping it out of the public record.
4. File with Court
Make copies of the Petition for Change of Name of Adult, the Order Granting Name Change of Adult, your fingerprint card, and go to the district court for your county, where you will provide the forms to the clerk and pay the filing fee. The filing fee for a name change petition in Texas is $350.[7] If you are unable to pay this amount, fill out a Statement of Inability to Afford Court Costs and file it as well.
Some counties in Texas may allow you to file your petition electronically using the e-File Texas service.
5. Receive Date-Stamped Forms
After filing your documents and paying the fee, the clerk will inform you of any county- or district-specific procedures required for a name change petition. You may have to attach additional documents to your application. Then the clerk will return your application materials with date stamps indicating receipt.
The clerk will inform you what sort of hearing, if any, will be required for your case. Some name change applications can be decided solely based on the paperwork you submit; others may require a hearing via videoconference or in person. If a hearing is required, the clerk will either let you know the date and time, or you will learn of it by mail.
6. Attend Hearing, if Necessary
If you have been assigned a hearing date, prepare by gathering your date-stamped forms and proof of identification. At the hearing, the judge may ask you why you are changing your name to verify that it is not an effort to perpetrate fraud.
If the judge finds that the name change is in your interest and in the public interest, they will sign the Order Granting Name Change of Adult.[8]
Driver's License
To update your new name change on your driver's license, you must first contact the Social Security Administration and notify them of your new name using Form SS-5. You can use one of the documents mentioned above as the required proof of identity, and send it to your local SSA office.
Updating your driver's license to reflect your new name must be done within thirty (30) days of the legal change.[9] The process cannot be completed by mail; you must visit your local DMV office and provide your current driver's license, the document proving your legal name change, and the required fee. You will be given a temporary driver's license, and within 45 days you will receive your permanent driver's license.
Voter Registration
Texans who have recently legally changed their name should update their voter registration information as soon as possible. The process can be completed online.
Sources