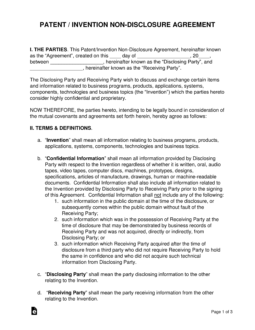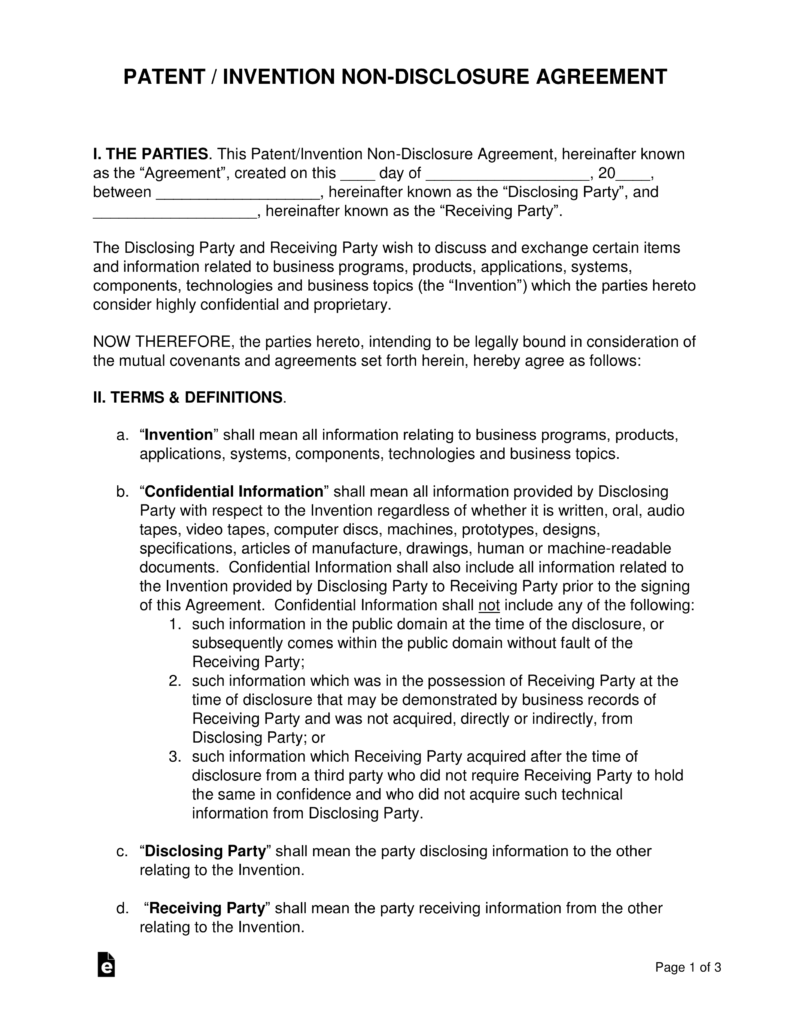 The patent or invention non-disclosure agreement is a Unilateral non-disclosure agreement (NDA) that is used to protect an invention. Due to the confidential nature of an unexecuted idea for a product, an NDA can be essential to the owner of the invention when they choose to disclose the ideas, business strategies, prototypes etc. to potential investors, developers and the like. Even owners of patented inventions can fall victim to damages of misappropriated data and it is recommended that an NDA is used before and after the patenting process. The disclosing party should have the receiving party sign the documentation first while clearly stating the confidential nature of the information at hand.
Conduct a Patent Search – https://patents.google.com
Apply for a Patent – www.uspto.gov/patents-application-process/file-online
How to Write
Step 1 – Download in Adobe PDF, Microsoft Word (.docx), or Open Document Text (.odt).
Step 2 – The date that the agreement is being created and the name of both the Disclosing Party and the Receiving Party will be required to complete the first section.

Step 3 – In the "GOVERNING LAW" paragraph, the name of the State that shall govern the NDA must be supplied.

Step 4 – To be effective, the agreement must be furnished with both signatures, the date of signing, and both printed names.