Updated August 08, 2023
A Massachusetts non-solicitation agreement is made between an employer and employee to establish rules around soliciting clients, customers, contractors, and fellow employees after the employee has stopped working for the employer. They usually establish a specific time period, geographic area, and list of services that the agreement applies to. They can be included in employment contracts or severance agreements and sometimes include non-compete and non-disclosure clauses.
Is It Legally Enforceable in Massachusetts?
Yes — but only if they observe the following limitations:
The employee must receive at least 10 days to review the agreement and seek legal counsel before signing.
The term set in the agreement can be no more than 12 months, or two years if the employee has a prior history of related misconduct.
The agreement can only apply to the types of services and geographic regions that the employee served in the two years prior to the end of their employment.
(Mass. Gen L. ch. 149 § 24L (b))
Non-solicitation agreements are always unenforceable against the following types of workers in Massachusetts:
What Types of Solicitation Can Be Prohibited?
Provided that the terms of the agreement adhere to Massachusetts statutes, a non-solicitation covenant can prohibit an employee from associating with the employer's:
Former or current clients/customers
Former or current employees
Independent contractors
Suppliers and other business associates
What Should Be Included in the Agreement?
1. Time Limit
Under state law, a non-solicitation covenant can bind an individual to its terms for a year or less if they have no record of misconduct. The exact start and end date of the agreement should be specified.
2. Geographical Limit
This states the geographical region where the individual is prohibited from engaging in the named activities. This region must be an area where the individual worked within the last two years of their employment.
3. Prohibited Activities
This section specifies the exact activities that the individual is prohibited from engaging in within the timeframe and geographical limit.
Related Forms
---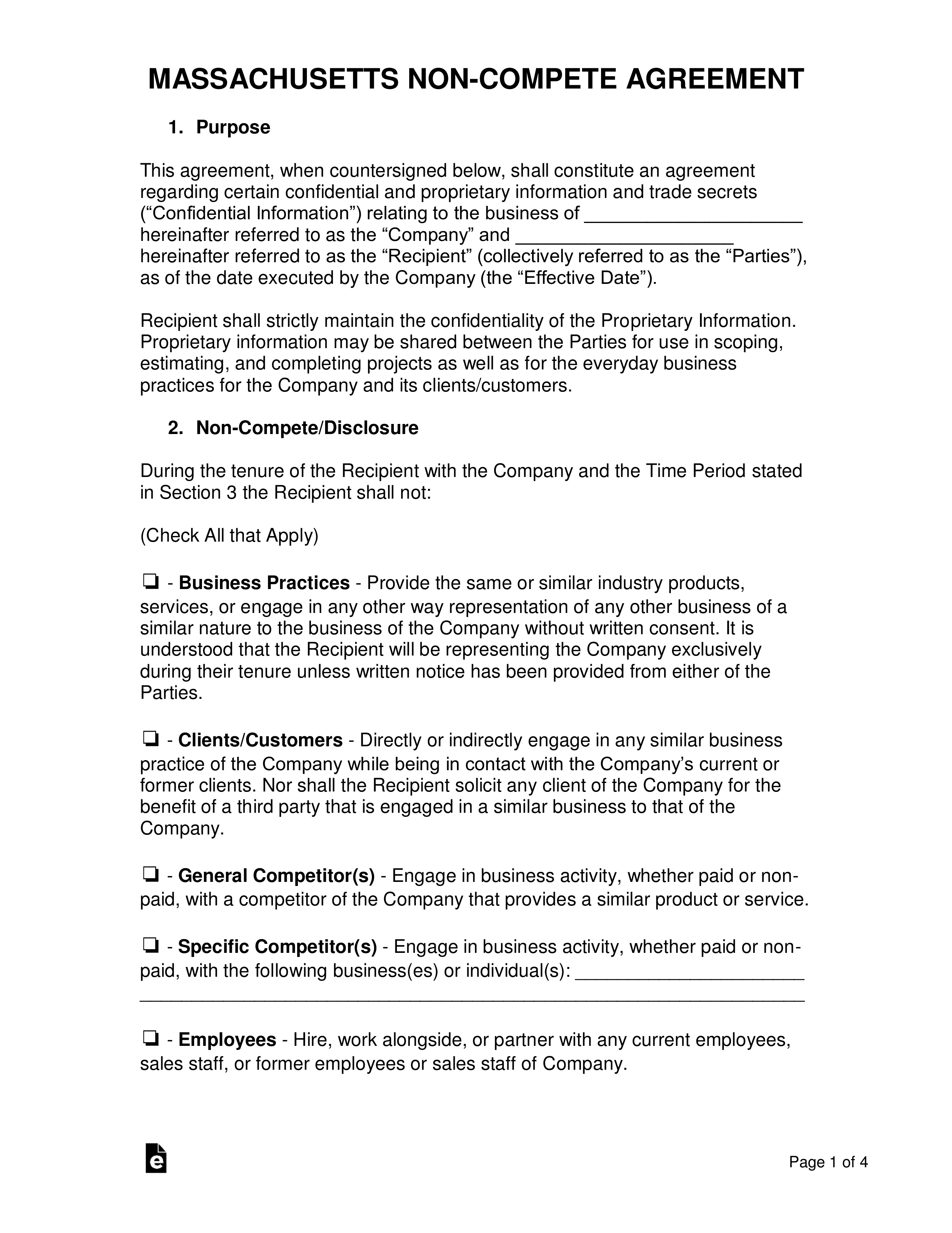 Massachusetts Non-Compete Agreement
Download: PDF, MS Word, OpenDocument
---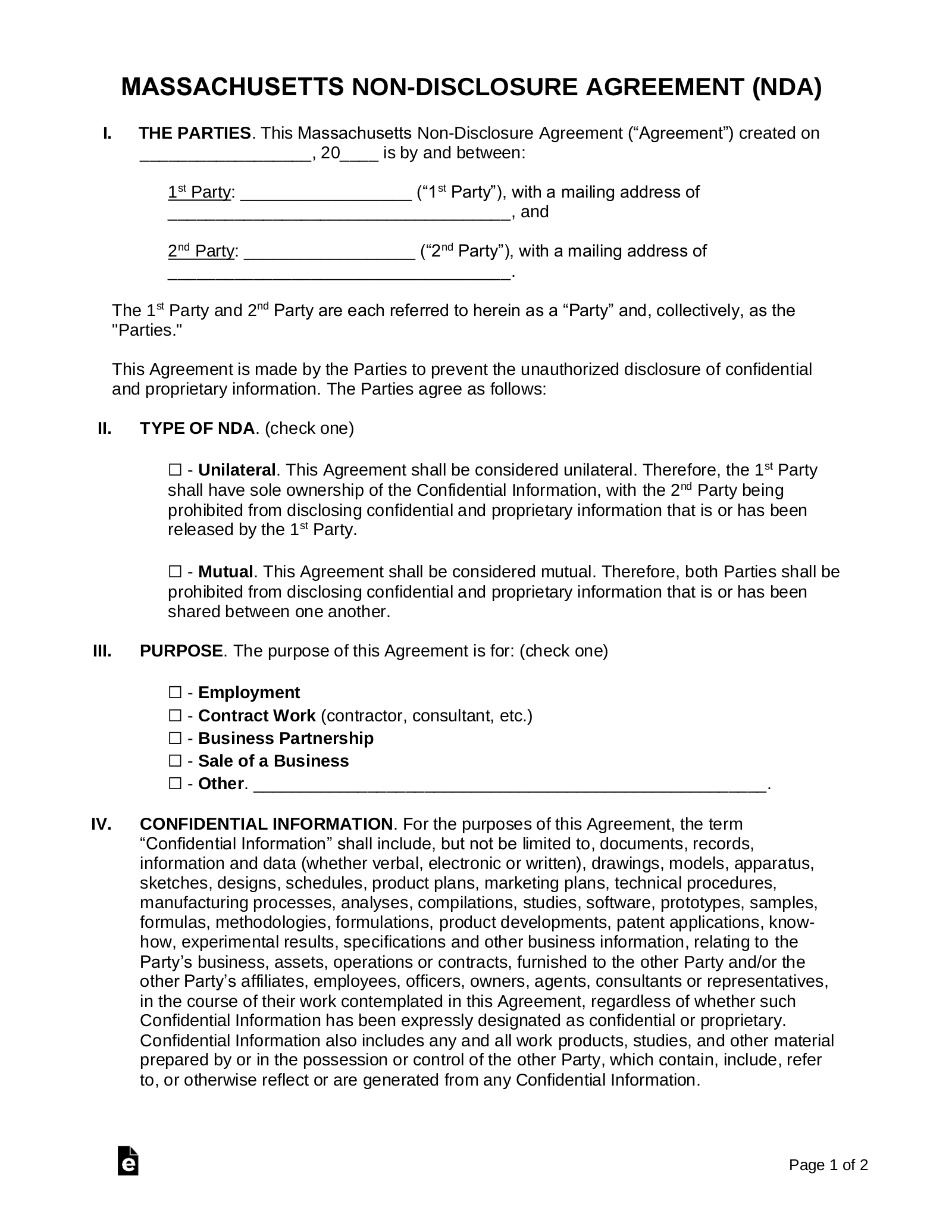 Massachusetts Non-Disclosure Agreement
Download: PDF, MS Word, OpenDocument
---