Updated August 24, 2023
A Florida LLC operating agreement is a legal document that allows the members of a company to record the ownership of the company and its rules of operation. In addition, the agreement can appoint officers and record capital contributions made by its members. If any changes are to occur, an amendment can be made and should be attached to the original document.
An operating agreement is not filed with the State of Florida and should be kept in a safe and accessible place by each member.
Is an Operating Agreement

REQUIRED

in Florida?
No. Limited liability companies can legally operate in Florida without an operating agreement.
By Type (2)
---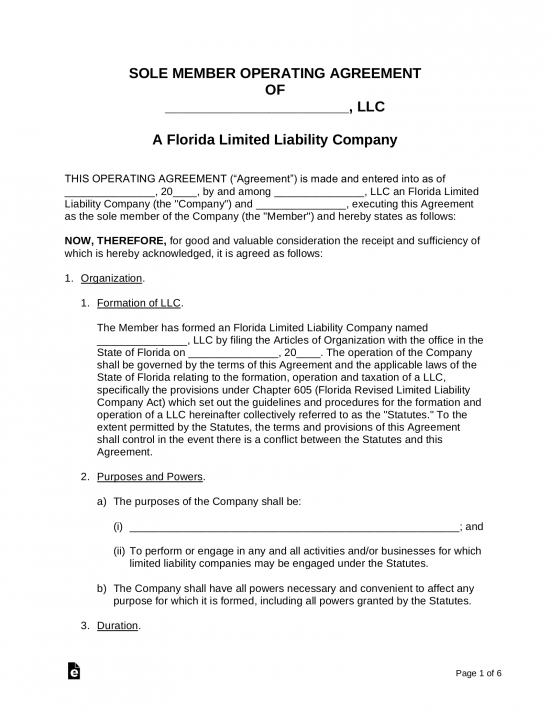 Single-Member LLC Operating Agreement – For use by a sole proprietor/owner, so that they may record everyday business practices. As well, it shall provide the opportunity to separate their business from their personal activities and assets.
Download: PDF, MS Word (.docx), OpenDocument
---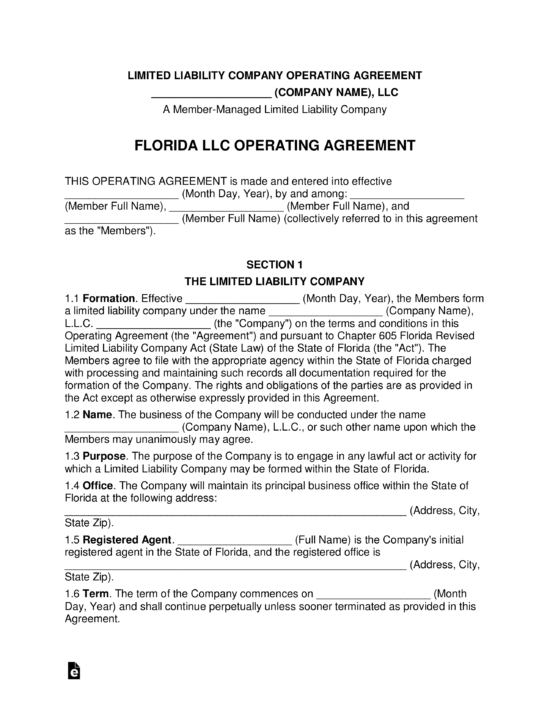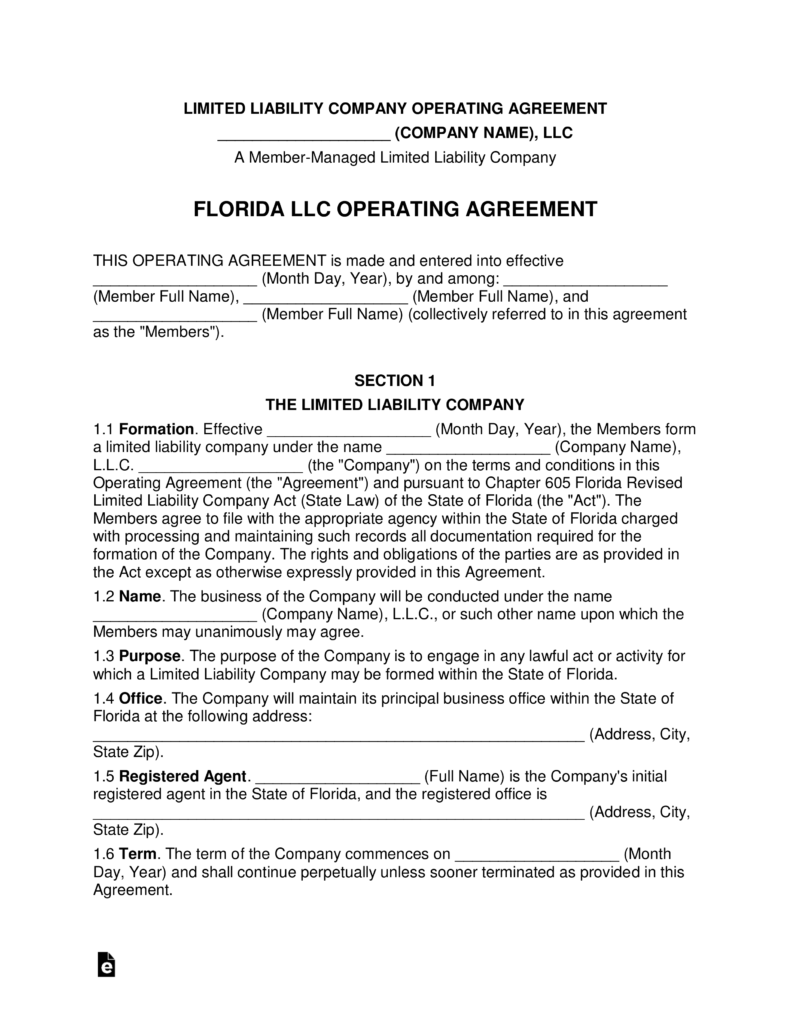 Multi-Member LLC Operating Agreement – For use by companies with more than one owner, to establish the various operating procedures among the managing members/owners.
Download: PDF, MS Word (.docx), OpenDocument
---
How to Form an LLC in Florida (5 steps)
Before attempting to file in the State of Florida, it is recommended that you perform a Preliminary Search of the Division of Corporations' records to ensure that your chosen business name is available for use. There are multiple search options by which you can make your inquiry, including by Name, Officer/Registered Agent, and Trademark Name. Once you have confirmed that the name is available, you may begin the LLC filing process.
1. Nominate a Registered Agent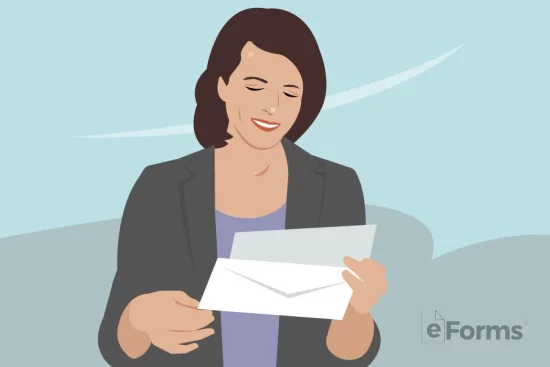 A Registered Agent/Statutory Agent is an individual or entity that the LLC nominates to receive annual filings and other important papers on behalf of the LLC. The Registered Agent may be either an individual residing in the State or a legal business entity currently active in the State.
2. Entity Type
The application you submit to the Division of Corporations will be specific to the type of LLC being created. Select the link below which corresponds with your particular entity type/desired method of filing.
Domestic – Articles of Organization for Florida Limited Liability Company
*Foreign – Application by Foreign Limited Liability Company for Authorization to Transact Business in Florida
*Foreign LLCs must attach to their filing package a Certificate of Existence, no more than ninety (90) days old, issued in the initial jurisdiction in which the LLC was organized.
3. Filing Fee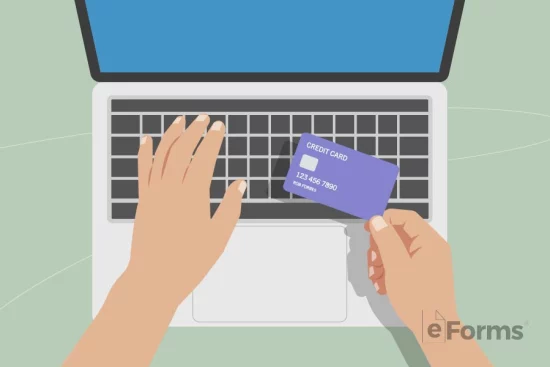 Those filing online will be instructed to pay the $125 fee by credit card. If filing via PDF, attach a check made payable to the 'Florida Department of State' and send your completed filing package by mail to the following address:
Division of Corporations, Registration Section, P.O. Box 6327, Clifton Building Tallahassee, FL 32314
4. Operating Agreement
An operating agreement may be drafted to establish the procedures by which the LLC is to operate as well as any other provisions left undefined in the initial formation articles. The managing member(s) shall sign the agreement and keep it for their own personal documentation. Note that drafting an operating agreement is not required by State law thus there is no need to submit it to the Division of Corporations.
5. Employer Identification Number (EIN)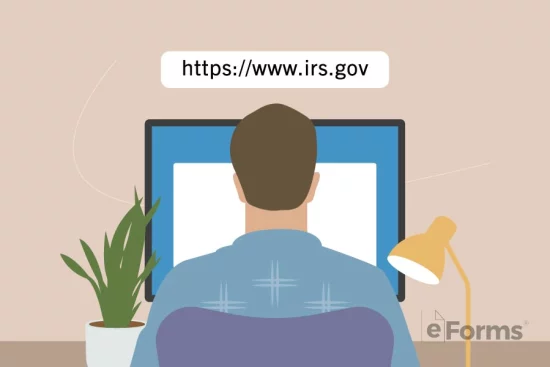 Immediately after filing your LLC, it is imperative that you apply for an Employer Identification Number (EIN) as it is needed in order to perform certain financial transactions legally. You may apply for an EIN Online or through PDF Form SS-4. Once acquired, your business will be able to:
Pay employees
Open company bank accounts
Obtain company credit cards

Laws
"Operating Agreement" Definition
"Operating agreement" means an agreement, whether referred to as an operating agreement or not, which may be oral, implied, in a record, or in any combination thereof, of the members of a limited liability company, including a sole member, concerning the matters described in s. 605.0105(1). The term includes the operating agreement as amended or restated.
Video