Updated August 24, 2023
A Hawaii LLC operating agreement documents the operating procedures, policies, ownership, and structural aspects of a company. All decisions must be agreed upon by its owners (members). After execution of the agreement, it is held by each member and can only be changed by written amendment. An operating agreement is not filed with any government office.
Is an Operating Agreement 

REQUIRED

in Hawaii?
No. LLCs are not required to execute an operating agreement in Hawaii.
By Type (2)
---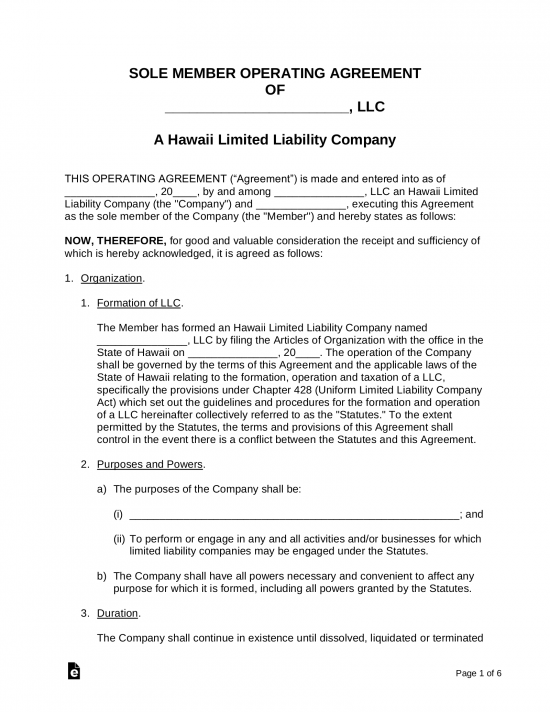 Single-Member LLC Operating Agreement – For use by a single owner to provide, in writing, information with regard to their business practices. The owner will have the ability to maintain a separate legal identity for the member's/owner's personal assets.
Download: PDF, MS Word (.docx), OpenDocument
---
Multi-Member LLC Operating Agreement – For entities involving more than one (1) member/owner. The document shall establish relationships between members as well as the policies of the business.
Download: PDF, MS Word (.docx), OpenDocument
---
How to Form an LLC in Hawaii (5 steps)
Applicants must decide upon a business name as the first step of the LLC filing process. The name chosen must be completely unique and distinguishable from other business names on the records of the Hawaii Department of Commerce and Consumer Affairs. By performing a Preliminary Search of their business database, you will be able to ascertain whether or not your desired operating name is available.
2. Which Type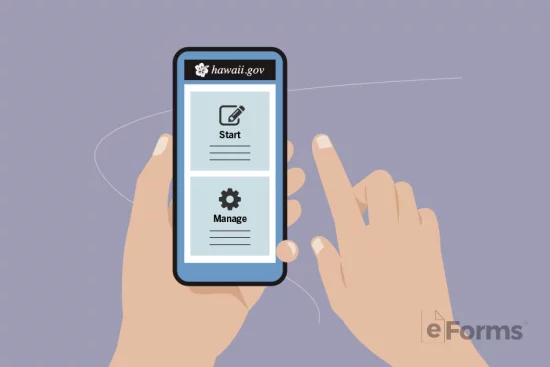 The type of LLC you create will be based on your desired filing method (online or paper) and whether the LLC is Domestic or Foreign. Select one of the following filing options:
Domestic – Articles of Organization for Limited Liability Company
Foreign – Application for Certificate of Authority for Foreign Limited Liability Company
*Foreign applications filed via PDF must include a Certificate of Existence authorized by the government official having custody of the company records in the jurisdiction of initial formation, and dated no more than sixty (60) days prior to filing the application.
3. Filing Fee
Online filers will be instructed to pay the $50 fee by credit card before completing the filing process. Those filing via PDF will need to attach a check made out to the 'Department of Commerce and Consumer Affairs' and submit all articles to the address below.
Department of Commerce and Consumer Affairs, Business Registration Division, P.O. Box 40, Honolulu, Hawaii 96810 
4. Operating Agreement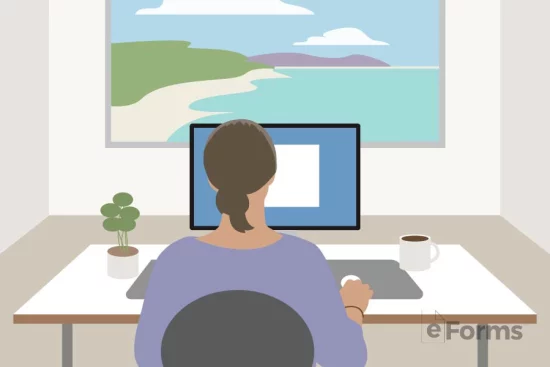 It is recommended, though not legally required in the State of Hawaii, that LLCs adopt an operating agreement to standardize the rules and regulations by which the ownership and management shall operate. The agreement provides legal documentation that the LLC member(s) and their personal assets are separate from those of the company, which is typically useful in the event of litigation.
5. Employer Identification Number (EIN)
The Employer Identification Number (EIN) is issued by the Internal Revenue Service (IRS) as a means of identifying business entities for tax purposes. Without an EIN, the company will not be able to legally pay employees, apply for bank accounts, or request financing. Applying for an EIN is a simple process that can be accomplished both Online and through PDF Form SS-4.

Laws
"Operating Agreement" Definition
"Operating agreement" means the agreement under section 428-103 concerning the relations among the members, managers, and limited liability company. The term includes amendments to the agreement.
Video