Updated August 24, 2023
An Indiana LLC operating agreement outlines how a company is structured including ownership, officers, operations, and other business matters. The members (owners) should decide how matters are decided and voted upon (i.e. majority, unanimous, etc.).
After writing, the document must be signed by all members of the company.
Is an Operating Agreement 

REQUIRED

in Indiana?
No. Indiana does not require businesses to execute an operating agreement in order to operate in the state.
By Type (2)
---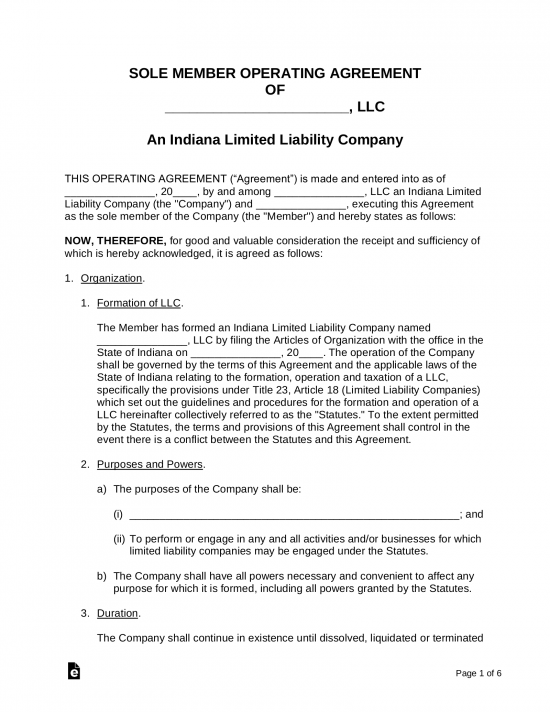 Single-Member LLC Operating Agreement – This document is designed specifically for a single-member company. The document will establish the company in the same capacity as any other larger company with regard to operations and protections for the member and the business.
Download: PDF, MS Word (.docx), OpenDocument
---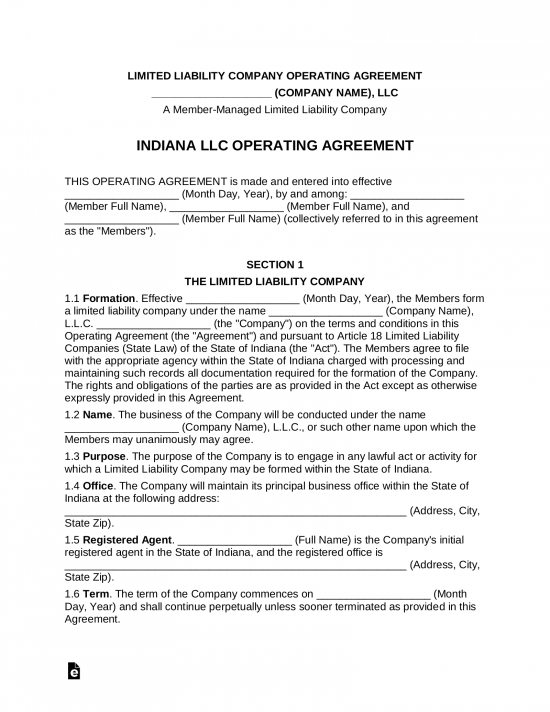 Multi-Member LLC Operating Agreement – To be used by a company that has more than one member. This document is specifically designed to organize multiple-member companies, listing all members as well as their contributions and interests.
Download: PDF, MS Word (.docx), OpenDocument
---
How to Form an LLC in Indiana (5 steps)
The State of Indiana requires the name of a Limited Liability Company (LLC) to be distinguishable from the name of any other business operating in the State. To ensure that the name you've chosen is available, you may conduct a Business Search of the Secretary of State's records.
1. Registered Agent
All LLCs in Indiana must nominate a Registered Agent; the Registered Agent will act as a contact for the business, receiving service of process notices and annual state filings, among other things. The Registered Agent may be a:
Person with residence in Indiana
Incorporated business which maintains their own Registered Agent in Indiana
2. Entity Type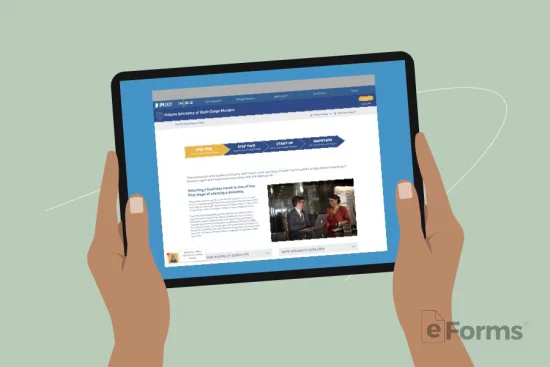 Choose the type of LLC that you would like to file. A Domestic application should be submitted by those wishing to form a new LLC within the State. If the LLC is expanding into Indiana from an outside jurisdiction, they will be filing as a Foreign LLC.
Domestic – Articles of Organization
Foreign – Foreign Registration Statement
*Those applying online must create an Account in order to access the Secretary of State filing system.
3. Filing Fee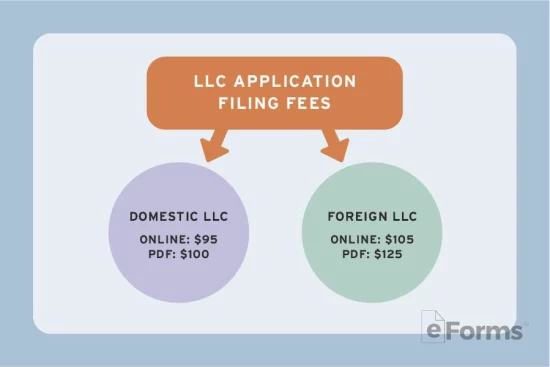 If applying Online, you will be prompted to pay the filing fee by credit/debit card or e-check. Applications submitted via PDF will need to include a check or money order made payable to the 'Secretary of State'. The fees are as follows:
All paper applications (PDF) must be delivered to the below address. Foreign LLCs must also attach a Certificate of Existence, dated within the last sixty (60) days and issued by the proper authority in the jurisdiction of initial formation.
302 West Washington Street, Room E-018, Indianapolis, IN 46204
4. Operating Agreement
An operating agreement is an organizational tool that the managing member(s) of the LLC may use to state, in a clear and legal manner, the operating procedures of the LLC. The form is not required by State law and it is not to be filed with the Secretary of State offices. Instead, it should be distributed internally and agreed upon by each relevant party.
5. Employer Identification Number (EIN)
An Employer Identification Number (EIN) is issued to business entities for the purpose of reporting tax information to the Internal Revenue Service (IRS). Certain financial transactions will be unavailable unless operating with an EIN, including the payment of withheld taxes on employee wages. The following methods of application may be used to obtain an EIN:

Laws
"Operating Agreement" Definition
"Operating agreement" means any written or oral agreement of the members as to the affairs of a limited liability company and the conduct of its business that is binding upon all the members.
Video