Updated September 25, 2023
A North Dakota LLC operating agreement is a legal document that governs the operations of the company. The members are recommended to create the agreement to set rules, appoint officers, and record the ownership of the company. After signing, the document is to be kept by all members and is not meant to the filed with any government office.
Is an Operating Agreement 

REQUIRED

in North Dakota?
No. An operating agreement is not mandatory for LLCs in North Dakota.
By Type (2)
---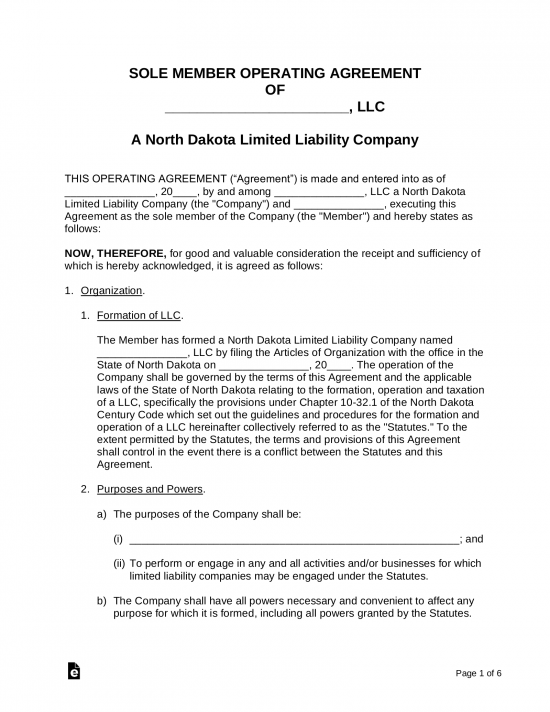 Single-Member LLC Operating Agreement – For use by a company with only one (1) owner/member, in order to establish general operating procedures. The form will establish a separation, in writing, between the company and member, providing protections needed when/if the company should experience difficulties, without placing the personal assets of the owner in jeopardy.
Download: PDF, MS Word (.docx), OpenDocument
---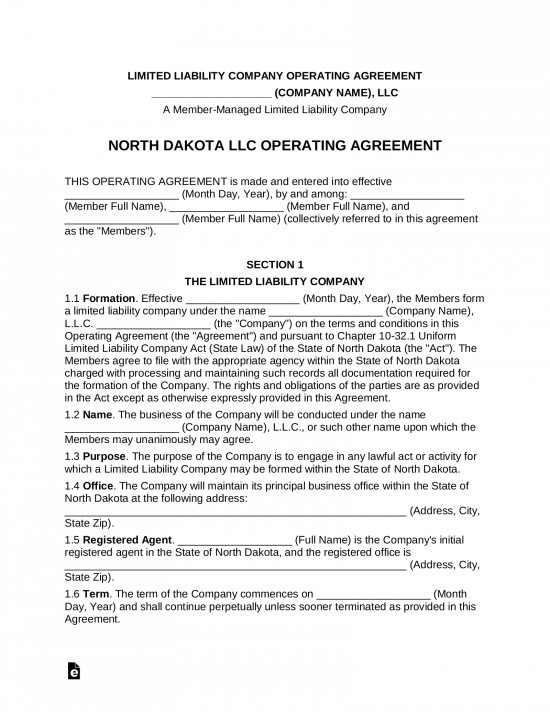 Multi-Member LLC Operating Agreement – This document is designed for use by any company with more than one (1) member. This document shall establish the internal affairs, rules, ownership percentages of ownership, and more, that would be unanimously agreed upon by the members of the entity.
Download: PDF, MS Word (.docx), OpenDocument
How to Form an LLC in North Dakota (4 steps)
Filers should begin the LLC application process by ensuring that their business name is available for use and unique in the State's records. By performing a Preliminary Search, it is possible to verify that no other business has taken or reserved the name for future use, thus ensuring its availability.
1. Registered Agent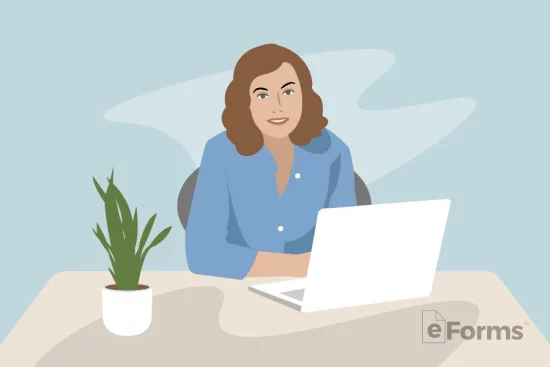 Each LLC in the State must elect a commercial or noncommercial Registered Agent. The agent will serve as a contact for the LLC in the event of service of process or litigation.
A commercial agent must be registered with the North Dakota Secretary of State.
A noncommercial agent may be either of the following:
Person with residence in the State
Domestic or Foreign Corporation
Domestic or Foreign LLC
2. Registration Application
Applications for both Domestic and Foreign LLCs can be found below. For both, the North Dakota Secretary of State now accepts only online filings.
Note that Foreign LLCs are asked to include a Certificate of Existence (or similar document) issued within ninety (90) days of filing. The filing fee for both is $135.
3. Operating Agreement (optional)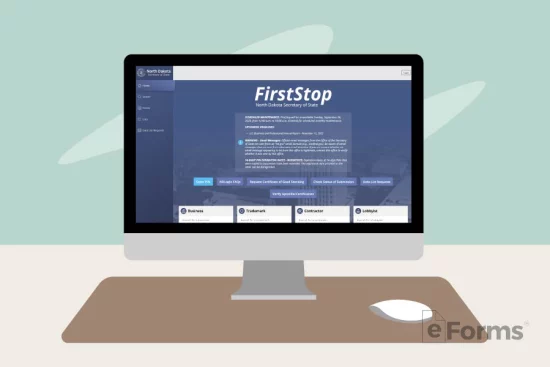 The managing member(s) of an LLC may organize the internal affairs of their company by drafting an operating agreement. An operating agreement states the various policies of the business and provides proof of each member's agreed upon duties and responsibilities.
4. Employer Identification Number (EIN)
An Employer Identification Number, or EIN, is a number issued to businesses by the Internal Revenue Service for the purpose of reporting tax information. The EIN will be necessary to conduct certain financial transactions such as opening company bank accounts or legally hiring employees. You can acquire an EIN for free by completing either of the following:

Laws
Uniform Limited Liability Company Act

– Chapter 10-32.1

Operating Agreement Statutes
"Operating Agreement" Definition
"Operating agreement" means the agreement, whether or not referred to as an operating agreement and whether oral, in a record, implied, or in any combination thereof, of all the members of a limited liability company, including a sole member, concerning the matters described in subsection 1 of section 10-32.1-13 and includes the operating agreement as amended or restated.
Video