Updated September 15, 2023
A New Mexico LLC operating agreement is used to establish the company's policies, operational procedures, and ownership. The owners (members) will be required to all agree to the terms of the agreement and sign to be in effect. The profit from an LLC will be reflected in the member's share in a Schedule K-1 and will pass through to their personal income.
Is an Operating Agreement 

REQUIRED

in New Mexico?
No. Businesses are not legally mandated to adopt an operating agreement in New Mexico.
By Type (2)
---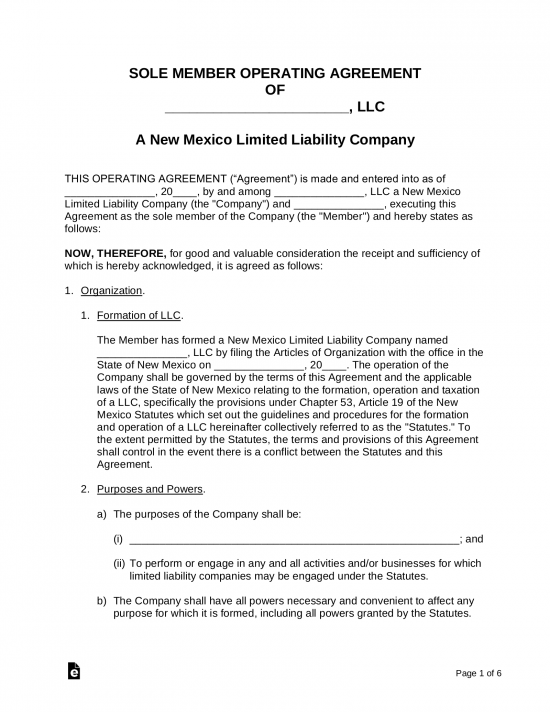 Single-Member LLC Operating Agreement – For use by sole proprietors so that they may establish their company policies, the recording of daily activities, and various other aspects of the company. The document will provide protections to the owner, keeping their assets safe in the event of legal action taken against them by creating separation between the owner and business.
Download: PDF, MS Word (.docx), OpenDocument
---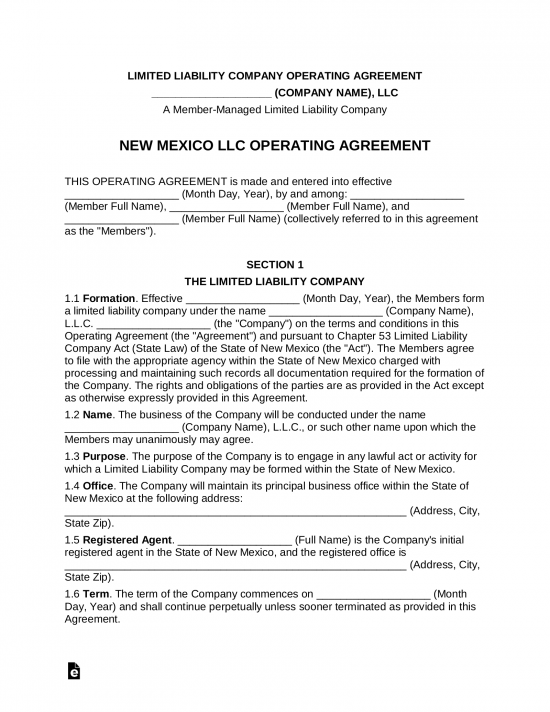 Multi-Member LLC Operating Agreement – For use by companies that have more than one (1) member. The document will allow the establishment of various company procedures, and policies, as well as the responsibilities and duties of the managing members.
Download: PDF, MS Word (.docx), OpenDocument
---
How to Form an LLC in New Mexico (6 steps)
The first step towards forming an LLC in New Mexico is the choosing of a business name that meets the Secretary of State's criteria; each operating name must be unique and altogether distinguishable from that of any other registered entity. Therefore, it is advisable that you Search the Name prior to filing to ensure its availability and uniqueness.
1. Choose your Registered Agent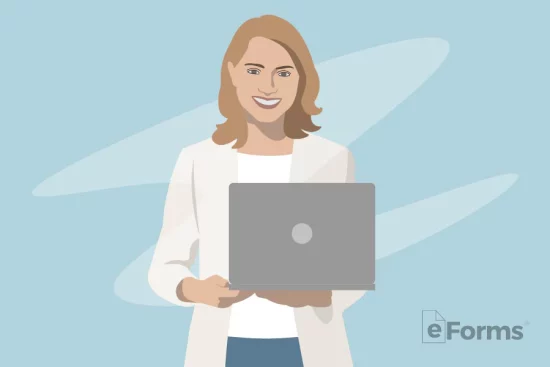 New Mexico LLCs must nominate a Registered Agent which is a third-party contact who receives service of process delivered upon the LLC. In the State of New Mexico, an agent may either of the following:
A resident of New Mexico
A business legally operating in the State
2. Which Type
It is important to know which LLC type needs to be filed as each requires specific forms and filings fees. Choose your LLC type from the following options:
Domestic LLC – A new LLC being formed

within

the State
*Foreign LLC – A preexisting LLC, initially formed

outside

the State
*If filing a Foreign LLC, a Certificate of Existence (or like document) must be included with your filings.
3. Registration Documents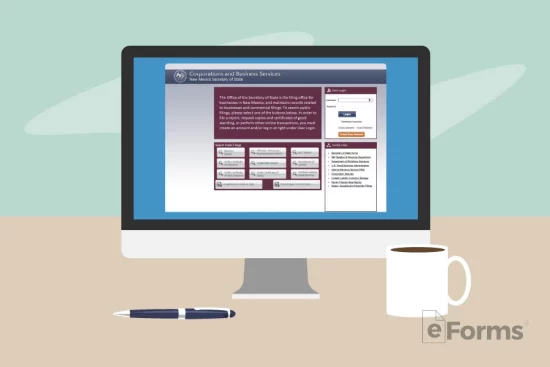 Complete the LLC filings which correspond with your entity type. As of April 2020, the New Mexico Secretary of State only accepts online filings for domestic LLCs and only paper filings for foreign LLCs.
Domestic – Articles of Organization
Foreign – Application for Registration
*Domestic applicants filing online will need to create an account.
4. Pay the Fee
You will be required to supply one of the following fees in order for the State to process your application:
Domestic LLC – $50
Foreign LLC – $100
Online filers will be prompted to pay the fee upon completion of the application. Those filing via PDF must enclose a check or money order made out to the 'New Mexico Secretary of State' and send all articles to the following address:
New Mexico Secretary of State, Corporations Bureau, 325 Don Gaspar, Suite 300, Santa Fe, New Mexico 87501
5. Operating Agreement (optional)
An LLC operating agreement is a document that the owner(s) may use to construct provisions and policies for the company. The form outlines the rights of the managing members as well as their expected duties and responsibilities, among other things. Each member should review the agreement to ensure all provisions are understood clearly.
6. Employer Identification Number (EIN)
Certain financial transactions are impossible without the acquisition of an Employer Identification Number (EIN). This identifier is issued by the Internal Revenue Service for tax reporting purposes and, once obtained, allows a business to legally hire employees and open bank accounts. To apply, choose one of the options below.

Laws
"Operating Agreement" Definition
"Operating agreement" means a written agreement providing for the conduct of the business and affairs of a limited liability company and that agreement as amended in writing.
Video