Updated October 16, 2023
A South Dakota LLC operating agreement is a legal document that allows a company to establish policies to run its business activities. The ownership of an LLC is only mentioned in its operating agreement. Therefore, all companies are highly advised to complete and sign such a document even if it's not required under state law.
Is an Operating Agreement 

REQUIRED

in South Dakota?
No. Adopting an operating agreement is not mandatory for businesses in South Dakota.
By Type (2)
---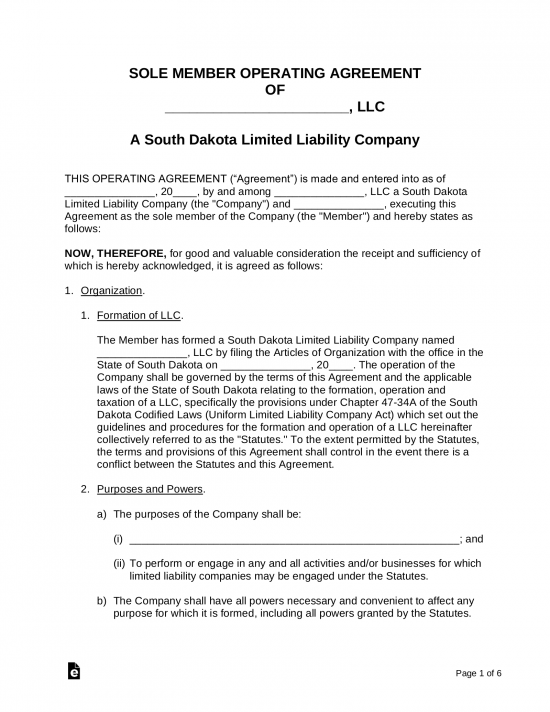 Single-Member LLC Operating Agreement – For use specifically by a sole proprietor (single owner) who would like to establish the procedures and activities of the company, among many other aspects and needed protections.
Download: PDF, MS Word (.docx), OpenDocument
---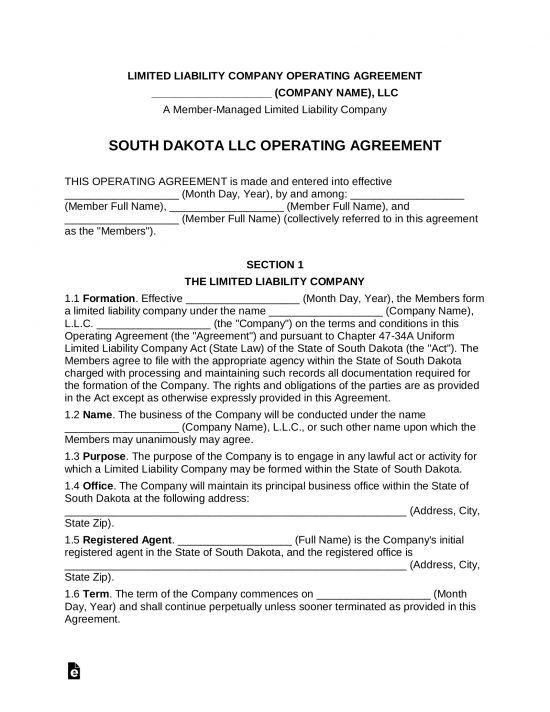 Multi-Member LLC Operating Agreement – For use by companies that have more than one (1) member to contribute and member manage the business.
Download: PDF, MS Word (.docx), OpenDocument
---
How to Form an LLC in South Dakota (5 steps)
Before filing your LLC with the South Dakota Secretary of State, be sure to Search for Your Business Name in the State's database to make certain that it is available and unique. The State will reject any business name similar to that of an already registered entity. Continue onto the steps below once the availability of the name has been confirmed.
1. Registered Agent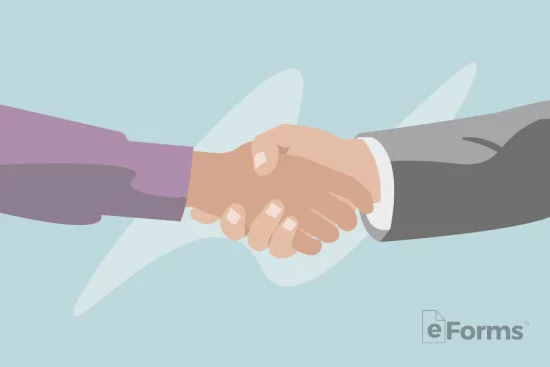 Each LLC in South Dakota will need to elect a Registered Agent. The Registered Agent is assigned to receive general correspondence on behalf of the company, and to act as a contact in the event of litigation against the LLC.
In South Dakota, a Registered Agent may be one of the following:
Person with residence in the State
Business with the authorization to operate in the State
2. Complete the Application
Download the appropriate application below and fill it in on your computer or by hand.
Domestic – Articles of Organization

Online – select (Domestic) Limited Liability Company from the drop-down menu

Foreign – Certificate of Authority

Online – select (Foreign) Limited Liability Company from the drop-down menu
Filing Information:
Applications must be submitted in duplicate
A Foreign LLC application must include an original Certificate of Existence which has been issued in the initial jurisdiction
3. Pay the Fee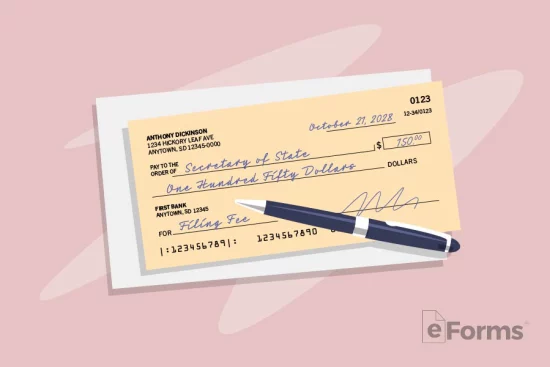 With your application complete, attach to it a check made out to the 'Secretary of State' in the amount of the requisite filing fee. The fees, plus an additional $15 to file by mail, are as follows:
Domestic LLC – $150
Foreign LLC – $750
Send your complete filing package by mail to the following address:
Secretary of State Office, 500 E Capitol Ave, Pierre, SD 57501
4. Operating Agreement
LLC owners/members may use an operating agreement to establish policies for the company as well as outline the financial interests, rights, and responsibilities of those involved. The form is optional, therefore it needn't be filed with the State but instead given to each member for their personal records.
5. Employer Identification Number (EIN)
The Employer Identification Number (EIN) is the corporate equivalent to a Social Security Number in that it is used by the Internal Revenue Service (IRS) for tax reporting purposes. It is free to obtain an EIN on the IRS Website or by mail using Form SS-4.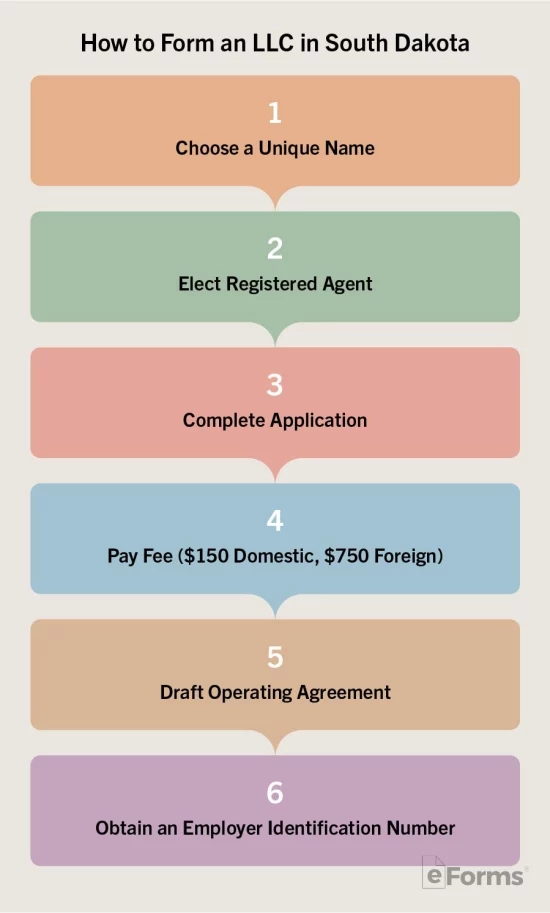 Laws
"Operating Agreement" Definition
"Operating agreement" means any valid agreement, either written or oral, under §47-34A-103 concerning the relations among the members, managers, and limited liability company; however, an integration clause contained in a written operating agreement may be given effect under other law. The term includes amendments to and restatements of the operating agreement. The operating agreement of a limited liability company having only one member shall not be unenforceable by reason of there being only one person who is a party to the operating agreement.
Video