A Florida durable power of attorney form represents a way in which an individual, or principal, can have someone act for them with regard to their finances and other areas of life. The durable type of POA stays in effect even if the principal ends up in a situation where he or she cannot think or act or communicate. It is important that the principal picks someone they trust as this person will handle the assets of the principal and will have access to the principal's financial matters.
Laws – § 709.2104
Required Language – Every durable power of attorney form must include the following language:
"This durable power of attorney is not terminated by subsequent incapacity of the principal except as provided in chapter 709, Florida Statutes,"
Signing (§ 709.2105(2)) – Required to be signed in the presence of a notary public and two (2) witnesses.
Versions (3)
---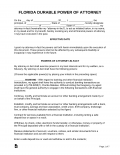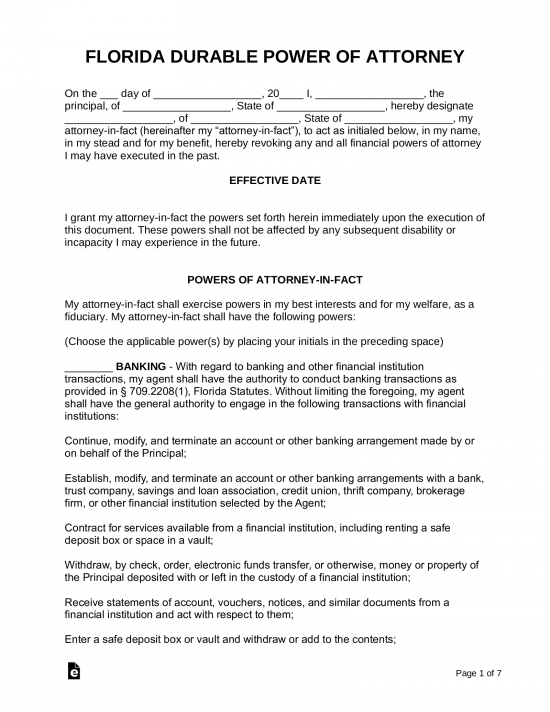 Standard Version
Download: Adobe PDF, MS Word, OpenDocument
---
Florida BAR Version
Download: Adobe PDF
---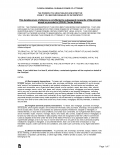 JudicialTitle.org Version
---
Medical Power of Attorney (Designation of Health Care Surrogate) – A document that allows a person to elect a representative to take care of the Principal's medical affairs and decisions when necessary.
How to Write
Download: Adobe PDF, MS Word, OpenDocument
Step 1 –