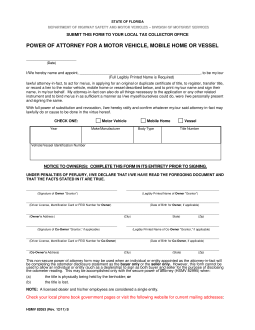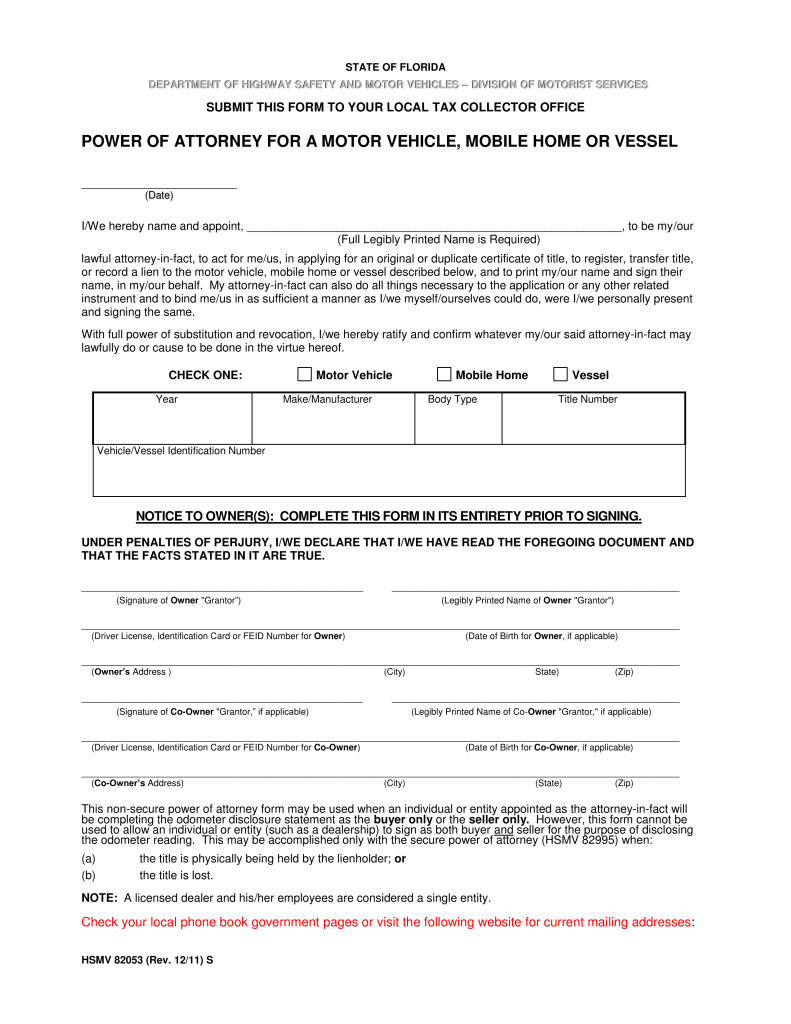 4.7 Stars | 111 Ratings
1,881 Downloads
Updated June 02, 2022
A Florida motor vehicle power of attorney permits the titleholder of a vehicle in Florida to appoint a trusted individual to represent the owner in all matters involving his or her vehicle or motorhome or vessel with the Department of Highway Safety and Motor Vehicles. This power will grant a wide scope of actions that can be taken with a vehicle including matters involving registration and title of the vehicle motorhome or vessel.
How to Write
1 – Collect The Appropriate Form
Select the "PDF" button on the right of this page. You may enter information with a compatible browser or software program or you may print it then fill it out. Make sure the information on this form is recorded accurately.
2 – Supply The Form Date
Report the Date of this document on the "Date" line located just below the title

3 – Clearly Present The Name Of The Agent
Declare the Full Name of the individual who is being appointed power over a Vehicle Owner's Vehicle on the blank space above the words "Full Legibly Printed Name Is Required"

4 – Report On The Vehicle
Indicate the type of Vehicle the Agent is being granted authority over by marking the box labeled "Motor Vehicle," "Mobile Home," or "Vessel."

Continue reporting on the concerned Vehicle in the table provided. Here, you must enter the Year, Make/Manufacturer, Body Type, Title Number, and Vehicle or Vessel Identification Number in the cells provided (in this order).

5 – Verify The Vehicle Owner's Intent To Grant Authority
Each of the Owners of this Vehicle must confirm their approval and intent to deliver Authority to the Agent listed above. This will be done through several items that only the Vehicle Owner/Principal may satisfy. First, on the blank space labeled "Signature of Owner "Grantor" must be signed by the Vehicle Owner. On the space next to this, the Vehicle Owner should also Print his or her Name on the blank line labeled "Legibly Print Name Of Owner "Grantor"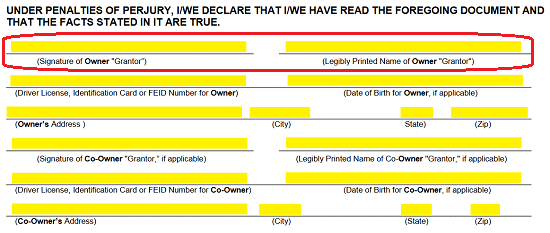 The next area requiring attention, labeled "Driver License, Identification Card, or FEID Number For Owner" must have the Vehicle Owner's Driver's License or equivalent I.D. number clearly presented. The next blank space on this line will require the Vehicle Owner's Birth Date entered.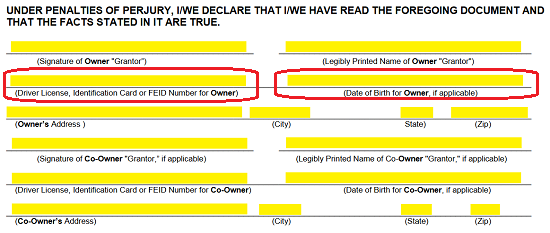 Report the Vehicle Owner's Address, City, State, and Zip Code on the next blank line. There will be an area designated for each of these items.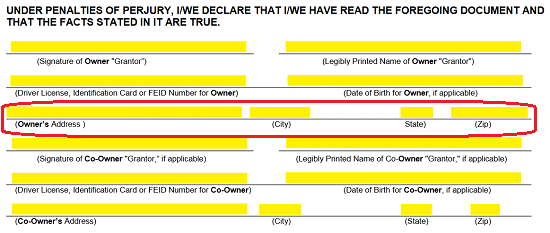 The next area has been supplied so that a Co-Owner will be able to present the same items in just as organized a manner.  If there is a Co-Owner of this Vehicle he or she must also provide these items in the appropriate areas.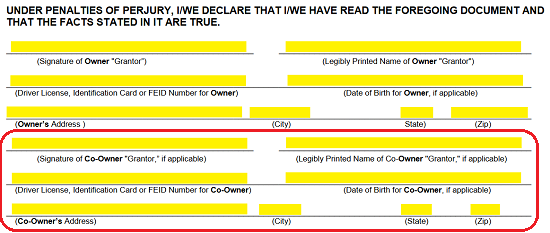 Once this document has been completed and signed, bring it or mail it to your local motor vehicle department.