Updated September 20, 2023
An Arkansas residential purchase and sale agreement is a contract between two parties; an individual selling property (seller) and an individual buying the property (buyer). This agreement sets forth the terms and conditions by which both parties are bound until either the closing of the sale or the agreement is terminated for a reasonable cause. A purchase and sale agreement covers details such as price, earnest money, financing options, property condition, disclosures (none required by Arkansas law), and other relevant contingencies.
State Laws
Agent's Responsibilities (Real Estate Regulations 10.6) – A real estate agent must make "reasonable efforts" to give material facts about a property.
Buyer Beware  – Arkansas recognizes a caveat emptor rule which recognizes the seller's right to hand over a property in an "as-is" condition. According to the Arkansas Real Estate Commission, there are no required disclosures by a seller/owner in a sales transaction.
Disclosures (2)
---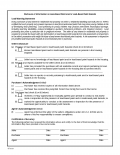 Lead-Based Paint Disclosure – Federal law requires that sellers disclose the possibility of lead paint on a property built before 1978.
Download: PDF
---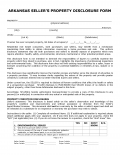 Seller's Property Disclosure Form – Although there are no regulations demanding a seller to disclose property defects, it's common practice for the seller's agent to include a property disclosure form in a residential purchase agreement.
Download: PDF
---
Commercial Property
---
Commercial Purchase Agreement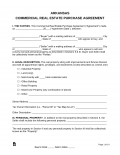 – For the use of purchasing or selling commercial property.
Download: PDF, MS Word, Open Document
---