Updated September 20, 2023
A Georgia residential purchase and sale agreement is a contract that legally binds two parties (seller and buyer) together for the purpose of transferring ownership of residential property. This contract covers all the pertinent information regarding the transaction including price, financing terms, rights and obligations of both parties, and a closing clause.
Should any issues arise during the sale, the agreement exists to mediate the situation and ensure the transaction is fair to both parties. Once the agreement has been signed, it may not be terminated unless both parties agree.
Realtor Version
---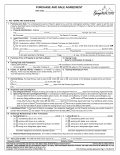 Georgia Assoc. of Realtors
Download: PDF
---
Disclosures (2)
---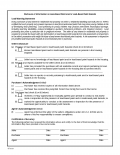 Lead-Based Paint Disclosure – Used exclusively when a property built before 1978 is being sold.
Download: PDF
---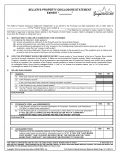 Seller's Property Disclosure Statement (§ 44-1-16) – A specific, standard disclosure form is not required by law in the State of Georgia. However, there is a general requirement for sellers to disclose any material defects to a potential buyer.
Download: PDF
---
Commercial Property
---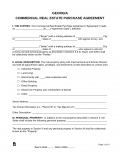 Commercial Purchase Agreement – Use this agreement as a legal contract between a buyer and a seller for commercial property transactions.
Download: PDF, MS Word, OpenDocument
---