Updated July 09, 2022
A North Carolina purchase agreement is a legal document used by a buyer to make an offer to acquire real estate. It will include the terms and conditions of the transaction including the closing date, due diligence period, earnest money deposit, and any contingencies regarding the sale. The agreement will be binding when the seller has signed and acceptance has been received by the buyer.
In addition, the seller is obligated to complete and give the buyer a Disclosure Statement that includes basic information on the property.
Realtor Version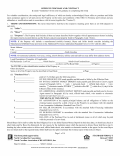 North Carolina Assoc. of Realtors Purchase Agreement
Download: Adobe PDF
Disclosures (3)
---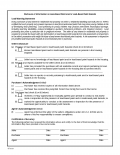 Lead-Based Paint Disclosure – The sellers of all buildings made prior to 1978 must provide purchasers with a written statement disclosing their knowledge regarding the use of toxic lead-based paint in the building.
Download: Adobe PDF
---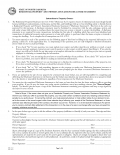 Property Disclosure Statement (N.C.G.S.A. § 47E-4) – Sellers are required to provide potential buyers with a standardized statement that details the material condition of the property, including the water supply, sewage disposal, heating, and plumbing.
Download: Adobe PDF
---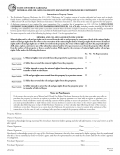 Mineral, Oil, and Gas Rights Disclosure (N.C.G.S.A. § 47E–4.1) – The owner of the real property must provide the purchaser with a mineral and oil and gas rights disclosure statement. This requirement applies to transfers of residential real property consisting of not less than one or more than four dwelling units.
Download: Adobe PDF
Commercial Property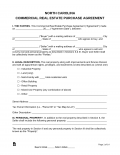 Commercial Purchase Agreement – Use this document between a buyer and seller to purchase commercial property.
Download: Adobe PDF, MS Word, OpenDocument
Video