Updated September 20, 2023
A Washington residential purchase and sale agreement is used when making an offer to purchase real estate. The agreement initiates the negotiation process by indicating the buyer's proposal to acquire the property. Included in the offer will be the requested purchase price and other conditions established by the buyer. The seller will have a designated period in which they can respond to the offer before it expires. During this time, the seller may alter the terms by submitting to the buyer a counter-offer. Should both parties come to an agreement on the purchase conditions, they can sign the document to create a legally binding commitment to transfer ownership of the property.
Within five (5) business days after the agreement is made, the seller must provide the buyer with a Seller's Disclosure Statement detailing the condition of the property. After accepting the disclosure, the buyer will have three (3) business days to continue with the purchase or cancel the offer. If the buyer chooses to cancel the purchase, they must notify the seller in writing within the three (3) business-day period. Failure of the buyer to notify the seller within the designated period will constitute the buyer's acceptance of the agreement.
Realtor Version
---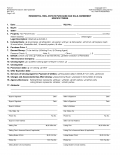 Northwest Multiple Listing Service (Form 21)
Download: PDF
Disclosures (2)
---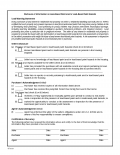 Lead-Based Paint Disclosure – Used to inform buyers of the existence of lead-based paint on the premises (only applicable to residences built prior to 1978).
Download: PDF
---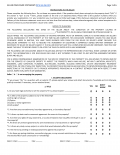 Seller Disclosure Statement (§ 64.06.030 & § 64.06.020) – A statement outlining the condition of the property. The seller must provide the statement to the buyer within five (5) business days after reaching a mutual agreement to purchase.
Download: PDF
Commercial Property
---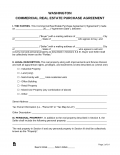 Commercial Purchase Agreement – This document can be used as a legal contract to buy or sell any type of commercial property.
Download: PDF, MS Word, OpenDocument