Updated May 17, 2023
Or use ContractsCounsel to hire an attorney!
---
A personal letter of recommendation is a letter used to strengthen one's application for a job, a community position, a house/condo, or a club/association/organization. A character reference is more personal than professional and will endorse the candidate's positive attributes, morals and values. The writer should include specific examples of experiences they shared with the requester, and any background information that might be applicable to the particular position the applicant is applying for. If the purpose of the letter is simply for a general recommendation, the letter should confirm that the person in question is of sound character. A character reference is often, but not exclusively, needed for someone applying for their first job or for someone whose work record is not perfect.
Character Reference Letter (for Court) – Standard letter of reference that is submitted to a Judge.
Character Reference Letter (Immigration) – Specifically for entry by a minor, getting a passport, visa, or seeking residency or citizenship.
How to Ask for a Personal Letter of Recommendation
1. Create a Personal Letter of Recommendation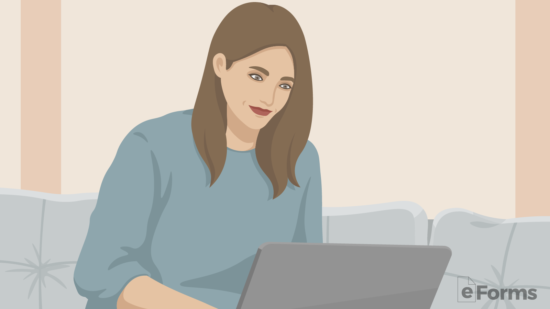 Before an applicant goes out asking for help, it's not only a good idea but highly important that the applicant creates a letter of their own. When the time comes to select a person, the applicant will already have a template of the letter to give to that person. There are many ways an applicant can go about creating a letter. The applicant can create one from scratch which is not recommended, or the applicant can download a professional template with preexisting content. Then the applicant will need to customize the letter based on the situation they are applying for.
2. Select a Reputable Person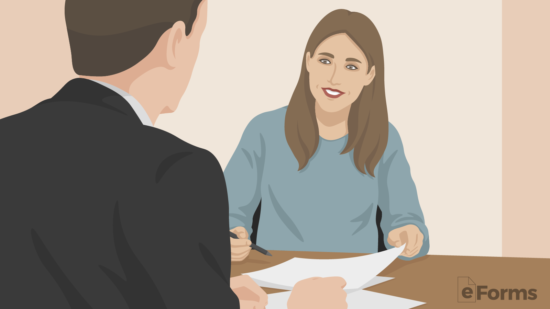 Whether an applicant is applying for a job or for an educational institution, selecting a person that has high character should be preferred. This person does not need to be the CEO of an important company but rather can be a person who is known for giving back or being involved with the community. Chances are if a person of integrity is vouching for another on their behalf, the applicant holds those same qualities. It's not necessary for the letter to be of great length, just so long as the content properly highlights the candidate's personal qualities. If the writer has been made aware of the purpose of the application, it would help to give examples of the requester's attributes or experiences that are related to that specific purpose or position.
3. Request a Favor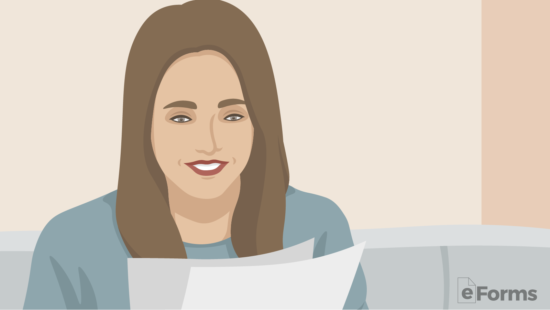 Whomever the applicant is asking to do this deed, it should be made as though a favor is being asked. Because when someone does a favor for somebody, the general presumption is that a favor can be returned in the future. Even though most people will accept writing a personal letter of recommendation on another's behalf, it's a nice gesture to ask in that way. The preferred way to ask someone is via email which allows them to respond without any pressure. Once the applicant's choice has been accepted, the selected person should be given a comfortable amount of time to complete the letter.
How to Write (Format)
The length of a personal letter of recommendation will vary, but the formatting should more or less remain the same. The layout is as follows; date, salutation, introduction, body, conclusion, sign off, and contact information. If the writer has been informed of who will be receiving the letter, include the recipient's name, position, and address at the top of the page. Begin the letter with a personal salutation such as "Dear Mr./Mrs. [Name],". If the receiver has not been determined, begin the letter with "To whom it may concern,".
Introduction
The introduction can be brief and straight to the point. Use this paragraph to explain who you are, how you know the candidate, and the length of your relationship.
Example #1
John Delaney
Manager at Kingston Mines
2700 Lakeview Ave
Chicago, IL, 60614

April 21, 2017

Dear Mr. Delaney,

I would like to recommend Daisy for the position of bartender at your club, Kingston Mines. We have been volunteering at the community garden together for the past few months and I know her to be a very charming and outgoing young woman.
This example was written by someone who has only known the applicant for a short time but seems to have a good grasp on what the reader will be looking for in an applicant for this particular service industry position.
Example #2
To whom it may concern,

Tim Chandler is the son of my best friend of 25 years. I have known Tim all of his life and seen him grow into a mature, well-rounded young man who shows respect for his elders and support for his peers.
This is an example of an introduction for a general personal letter of recommendation. The writer knows the candidate very well and will no doubt be able to vouch for their character.
Body Paragraph(s)
The body paragraph(s) will contain specific information about the applicant. The writer can choose to use as many paragraphs as they deem appropriate based on their relationship to the applicant. The purpose of the body is to state the writer's belief in the candidate's qualifications by including details about their redeeming qualities and characteristics. If possible, provide some examples of the applicant's accomplishments or notable performances that would support these claims.
Example #1
Michael is committed to his community and is always looking for ways to support the people around him. I know him to be trustworthy, reliable, and easy-going.

If you get the chance to visit Michael's house, you'll notice the plethora of books lining the walls of his study. He is an avid reader and an extremely knowledgeable individual whose organizational and management skills would enable him to serve as a valuable library trustee.
In the example above, the writer knows what the letter will be used for and they have included personality traits that are relevant to the applicant's cause. The writer keeps the paragraphs brief while still providing enough information to support their affirmation.
Example #2
I always ask for Tanya over the other cleaning ladies because she is punctual, she has a keen eye for detail, and she works efficiently. She always leaves my house spotless and completes her work in a timely manner. When it comes to cleanliness, I can be very fussy but Tanya never rolls her eyes at my requests. She is a pleasant, reliable, honest, and diligent young woman.
The second example is written by a female employer who is impressed by the applicant's ability to work well. She also compliments the attitude she exhibits when presented with difficult tasks. A letter of recommendation from a demanding employer can be quite advantageous.
Conclusion
The conclusion paragraph summarizes why you're recommending this person and should offer a way to contact you should the reader require further information. Use a formal sign off to end of the letter, and include your name and contact information (unless added in the conclusion paragraph).
Example #1
Julian is an intelligent and determined individual. He has my full support in his future endeavors and I'd be happy to provide more evidence of his qualifications if necessary.

Kind regards,

Elliot Grant
(608) 453-2673
[email protected]
Example #2
I'm proud to call Madeleine my friend. It's been an honor working alongside her and I know she will excel in any position. If more information concerning her eligibility is required, please feel free to reach me anytime on my cell at (713) 556-8883.

Sincerely,

Barbara Hafting
Sample 1
Chris Wellington
Kitchen Supervisor, Burgerville
500 Main Street
Salt Lake City, UT, 84101
April 30, 2017
Dear Mr. Wellington
Tracy Caldwell and his family moved into our neighborhood 7 years ago and our families have been close ever since. Tracy, the eldest son, is a considerate and thoughtful person and we enjoy his company whenever he comes over to our house.
Tracy has always been a well-spoken and mature boy when he comes over to visit. He offers to lend a hand when we're making dinner and asks if he can help with the dishes after a meal.
Although I don't see Tracy's school work first hand, my daughter tells me he is one of the brightest and most attentive students in their grade. This comes as no surprise. He has done various chores around our place, as well as his own, including mowing lawns, raking leaves, and a bit of gardening. He works efficiently and is quick and eager to learn new skills.
I think Tracy would prove to be a very capable member of your staff. You can contact me with any other questions you might have concerning Tracy's suitability to your establishment.
Regards,
Graham Beasley
(505) 778-7988
Sample 2
To whom it may concern,
Isabella and I were hired as receptionists around the same time 2 years ago and we immediately became friends. Working with Isabella at the public library has been a delight. She is cheerful, open-minded, caring, and optimistic person.
Isabella has a nurturing personality and has supported me through some difficult times. She is friendly with all the clientele as well and goes out of her way to help people find what they need. Isabella is very organized and has a keen eye for design. She came up with the idea to rearrange some of the sections of the library, rendering the layout considerably more convenient. She has good judgment and shows great determination whenever a difficult task is put in front of her. I've never seen Isabella stressed out or frustrated. She has a good head on her shoulders and her boundless energy is an inspiration to us all.
Isabella is a strong-minded, capable individual who will be an asset to any job or organization she joins. I recommend her without hesitation. Please contact me at [email protected] if you have any other questions.
Sincerely,
Sarah Planter
Sample 3
Sylvia Smith
Moore County Literacy Council
575 Broad Street
Southern Pines, NC, 28387
November 3rd, 2016
Dear Ms. Smith,
Kevin Heyer and I have known each other going on 5 years now. I met Mr. Heyer when he first participated in the Writers-in-Residence program at the Weymouth center, where I have been on the Board of Directors for the past 10 years.
Mr. Heyer is an intelligent, enthusiastic, and creative person. We're always happy to have him stay with us as he is a clean guest and is very polite. I've enjoyed reading some of his work and I believe he will one day be a very accomplished author.
Mr. Heyer would make an excellent tutor not only because of his writing prowess but because he shows great patience, motivation, and empathy. I believe any organization would benefit greatly once exposed to Mr. Heyer's brilliant mind and respectful demeanor.
I am happy to give Mr. Heyer my highest recommendation. Please feel free to contact me at (910) 682-0504 or at [email protected].
Warm regards,
Marianna Garcia