Updated August 04, 2023
An Alaska month-to-month lease agreement is a contract between a landlord and tenant for the use of a residential property that can be canceled, at any time, with a minimum of thirty (30) days' notice. Either party has the right to terminate the lease. The landlord also has the termination period to change the terms of the lease such as increasing rent or adding any other fees to the agreement. Under a month-to-month lease, the tenant will hold the same rights as a person that authorized a standard lease. Therefore, the landlord should take the same precautions and require the tenant to complete a rental application signing an agreement.
Minimum Termination Period – 30 days
Laws – AS 34.03.290(b)
Termination
---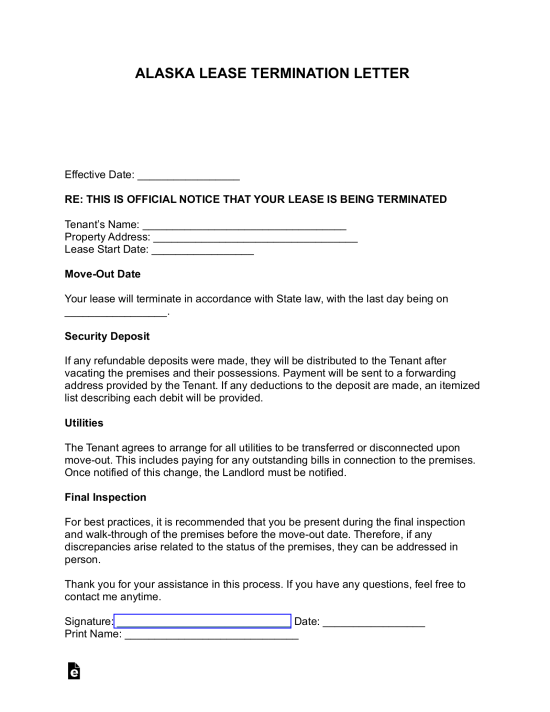 Lease Termination Letter – May be used by a landlord or tenant to terminate a month-to-month lease by providing at least thirty (30) days' notice.
Download: PDF