Updated August 04, 2023
A Georgia month-to-month lease agreement is for short-term tenancy between a landlord and tenant that be terminated at any time with thirty (30) days' notice. During the course of the lease, the landlord or tenant may send notice to one another that will cancel the lease arrangement within thirty (30) days of the next payment date. Under a month-to-month arrangement, the tenant still retains the same rights as a long-term tenant. Therefore, the landlord should screen all tenancy-at-will situations through a rental application.
Minimum Termination Period – 30 days
Laws – § 44-7-7
Termination
---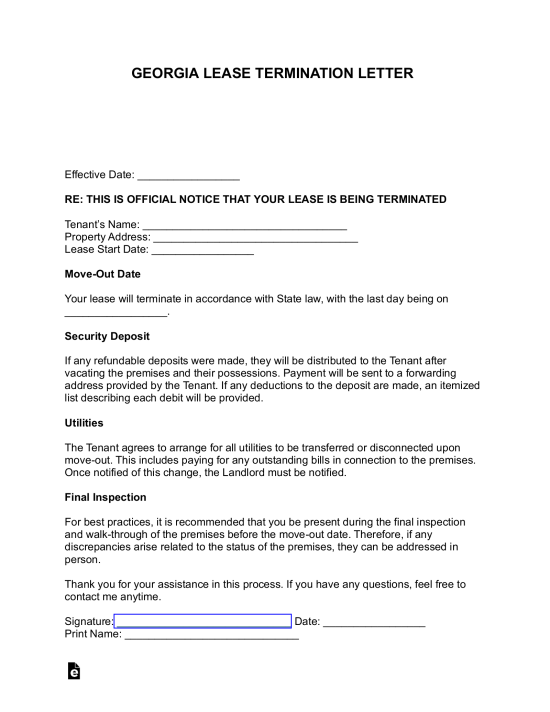 Lease Termination Letter – Use to send notice to either the landlord or tenant stating their notice to terminate a month-to-month lease.
Download: PDF, MS Word, OpenDocument