Updated November 15, 2023
A Kansas last will and testament is a legal document that allows an individual ("testator") to outline how they would like their property and assets distributed upon death. A testator can determine how their real estate, fiduciary assets, personal property, and even digital property must be dispersed among their designated beneficiaries.
State Definition
"Wills" fall under the "valid settlement agreement" definition, which refers to a written and acknowledged instrument that affects the administration or distribution of the estate and which is entered into by all interested heirs, devisees, legatees and persons whose interests are affected by the settlement agreement, all of whom must be competent or authorized to enter into such agreement.
[2]
Related Forms
---
Download: PDF
---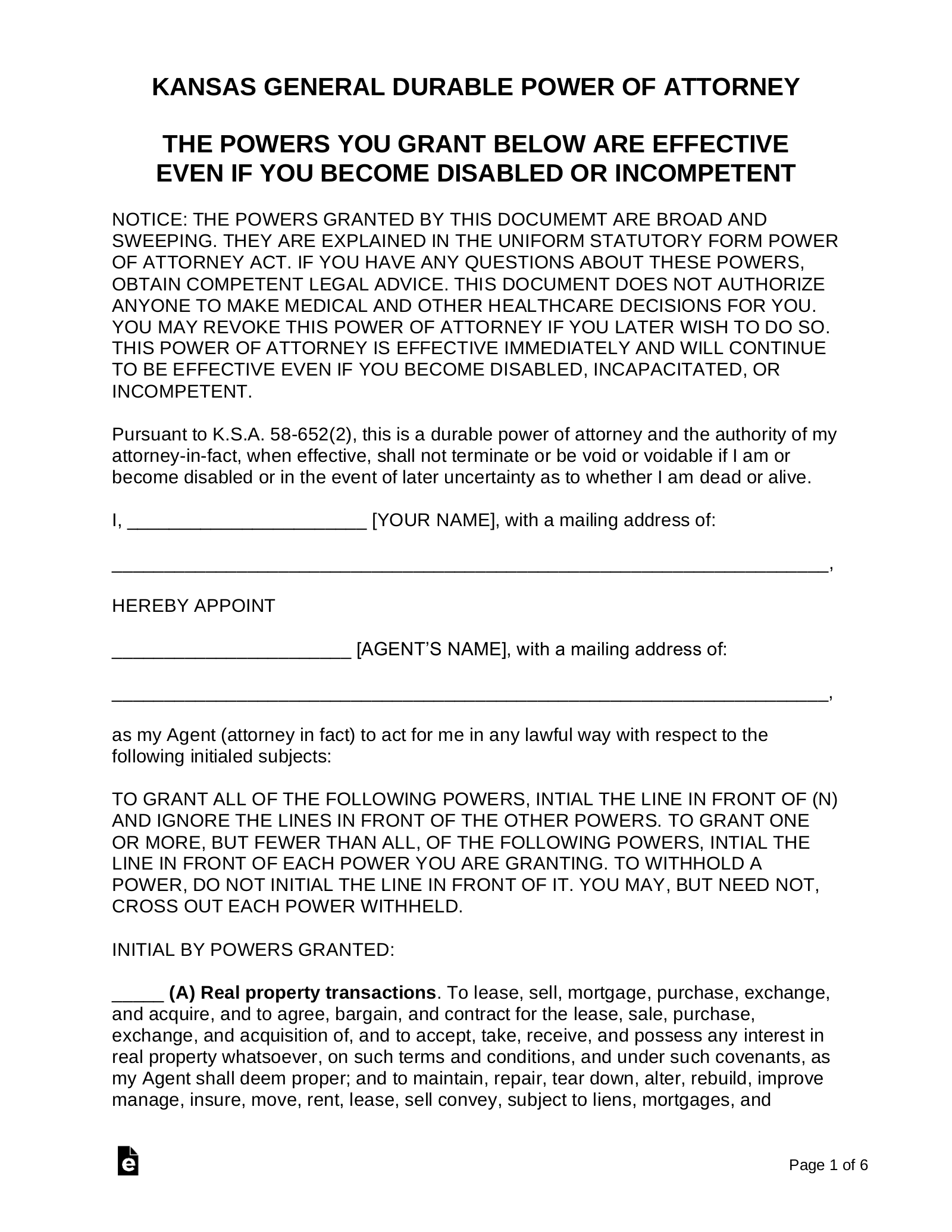 Durable (Financial) Power of Attorney
Download: PDF, MS Word, OpenDocument
---
Sources