Updated November 15, 2023
A Missouri last will and testament is a legal document used by an individual ("testator") to detail instructions on how their properties and assets should be distributed after their death. The testator's estate can be distributed upon their death to designated beneficiaries, such as family members, friends, or even charitable organizations.
State Definition
"Will" includes codicil; it also includes a testamentary instrument which merely appoints an executor and a testamentary instrument which merely revokes or revives another will.
[2]
Related Forms
---
Download: PDF
---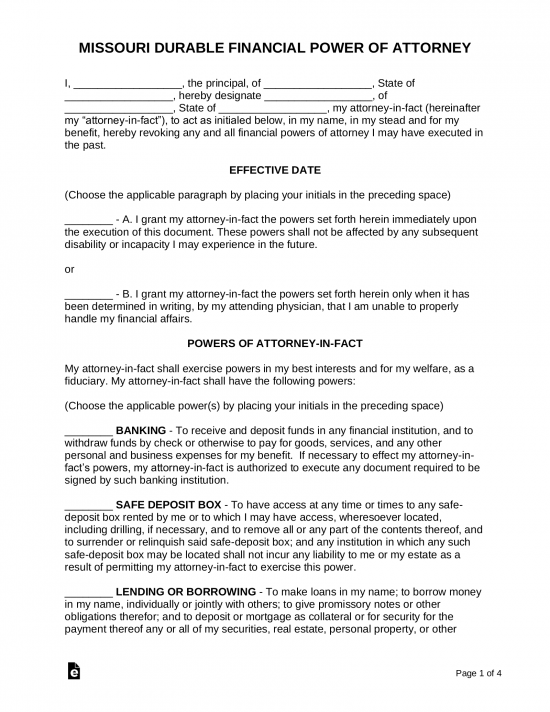 Durable (Financial) Power of Attorney
Download: PDF
---
Sources