Updated July 17, 2023
A Nebraska last will and document is a legal document used by a testator (person to whom the will belongs) to indicate how they want their assets to be distributed when they die. A testator can draft their will with clear instructions on how to disperse fiduciary assets/funds, real and personal property, and even digital property among designated beneficiaries. This document is utilized to ensure loved ones inherit the portion of the estate that the testator intended; if not, Nebraska succession laws determine who inherits the deceased's property when there is no will in place. Wills must be signed by two (2) witnesses who acknowledged the testator sign the document in order to be legally-binding under law. A testator also has the option to notarize the document for an additional layer of legal protection.
Laws
Signing Requirements
Two (2) Witnesses. (Section 30-2327)
State Definition
Will means any instrument, including any codicil or other testamentary instrument complying with sections 30-2326 to 30-2338, which disposes of personal or real property, appoints a personal representative, conservator, guardian, or trustee, revokes or revises an earlier executed testamentary instrument, or encompasses any one or more of such objects or purposes.
Related Forms
---
Download: PDF
---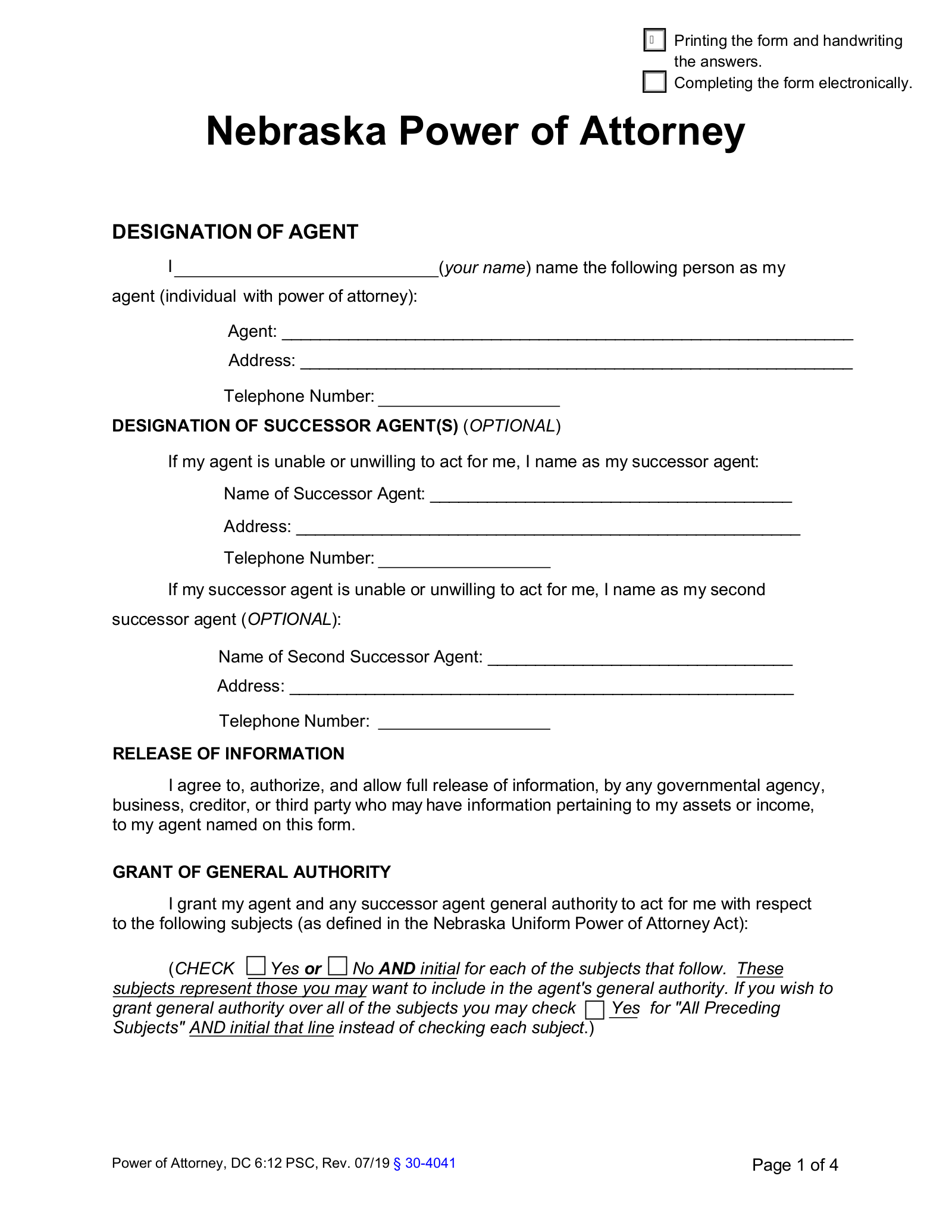 Durable (Financial) Power of Attorney
Download: PDF