A Pennsylvania advance directive is a combination of forms to allow a person to set up their health care plans and preferences. The form also allows an agent to be selected to carry out the health care preferences in the chance the patient cannot speak for themselves. After completing and signing with two (2) witnesses, they form may be used only after the patient becomes incapacitated.
Advance Directive Includes
Table of Contents
Laws
Statute – Title 20, Chapter 54 (Health Care)
Signing Requirements (§ 5442) – Two (2) witnesses.
State Definition (§ 5422) -"Advance health care directive."  A health care power of attorney, living will or a written combination of a health care power of attorney and living will.
Versions (10)
---
Download: Adobe PDF
---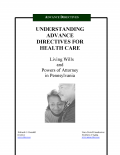 Bryn Mawr Medical Specialists Assoc.
Download: Adobe PDF
---
Download: Adobe PDF
---
Download: Adobe PDF
---
Download: Adobe PDF
---
Download: Adobe PDF
---
Download: Adobe PDF
---
Download: Adobe PDF
---
Download: Adobe PDF
---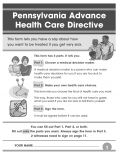 University of Pittsburgh Medical Center
Download: Adobe PDF
---
How to Write
Download: Adobe PDF
Step 1 –
Related Forms
---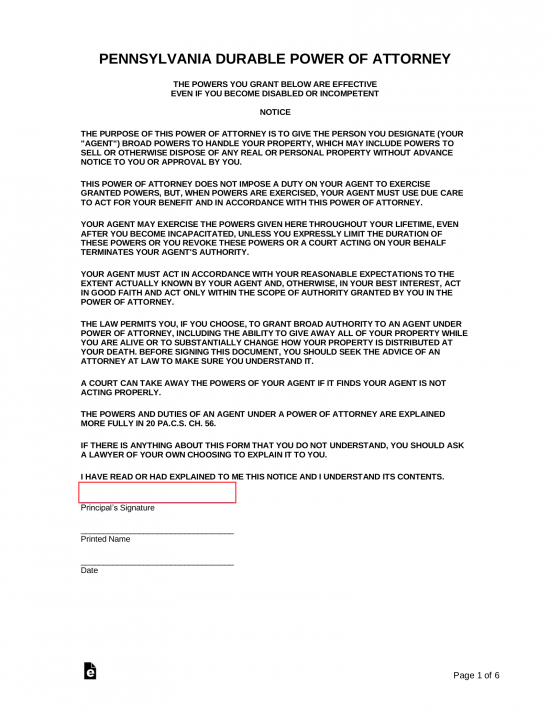 Durable (Financial) Power of Attorney
Download: Adobe PDF, MS Word, OpenDocument
---
Download: Adobe PDF, MS Word, OpenDocument