Updated August 23, 2023
Washington D.C. deeds record the transfer of ownership of property from a seller to a buyer. Deeds reflect a description of the property, including the lot number and subdivision, and information about the parties giving title (known as grantors) and parties receiving title (known as grantees). All signatures must be notarized, and all deeds must be recorded at the DC Office of Recorder of Deeds.
Deed Types (3)
---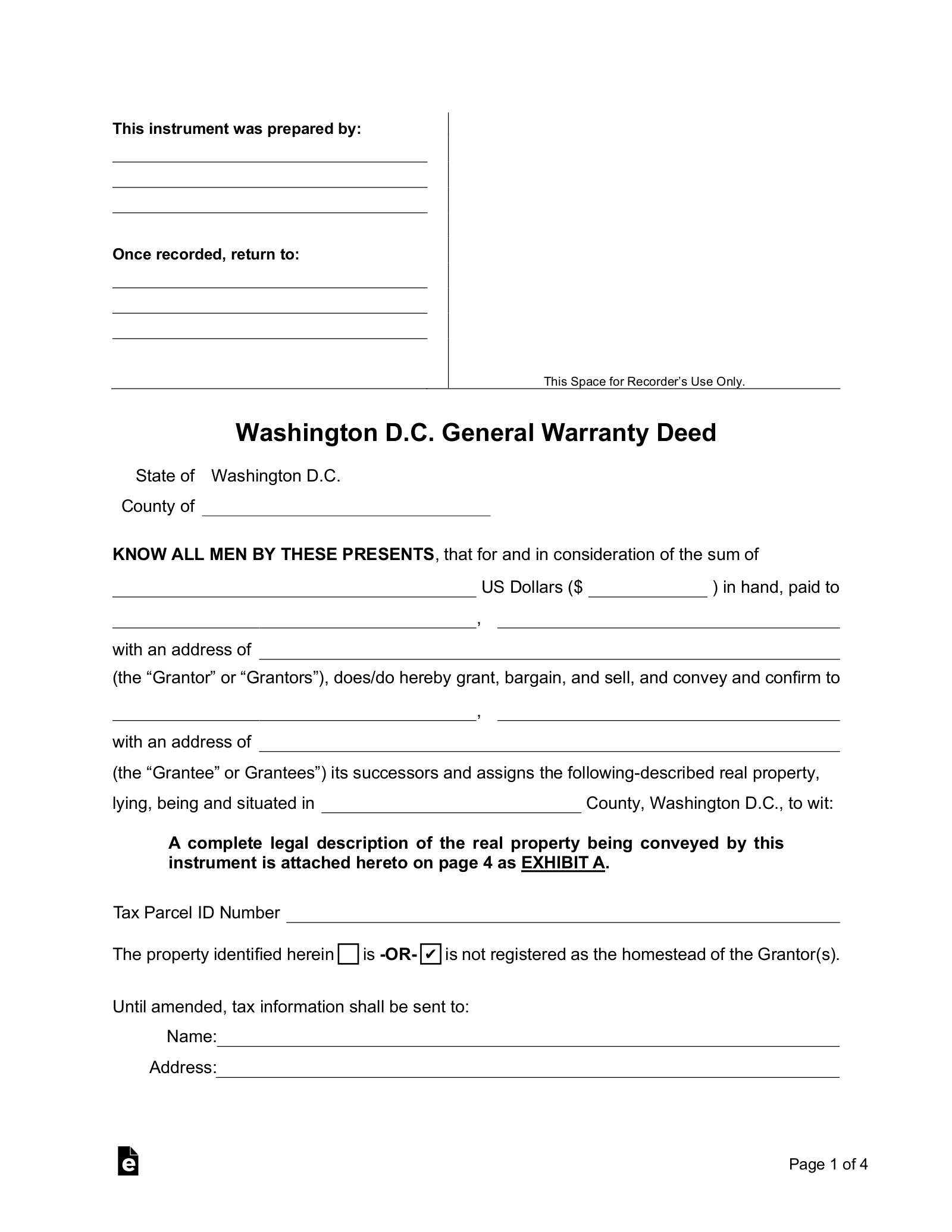 General Warranty – Guarantees that the seller owns the property and has the legal right to sell the property.
Download: PDF, MS Word, Open Document
---
Quit Claim – Transfers interest in a property but provides far less protection for the buyer than a general warranty deed.
Download: PDF, MS Word, Open Document
---
Transfer on Death – Bypasses probate to transfer real property.
Download: PDF
---
Washington D.C. Property Search (6 steps)
The first thing to do before selling a property in Washington D.C. is conduct a property or title search. This process entails extensive research into a property's mortgages, liens, judgments, or unpaid taxes if there are any. A title search will confirm a seller's right to sell the property. In the District of Colombia, title records are kept at the Recorder of Deeds at the Office of Tax and Revenue and can be accessed online. Here's the process for accessing title information online:
Step 2
Create a New User Account.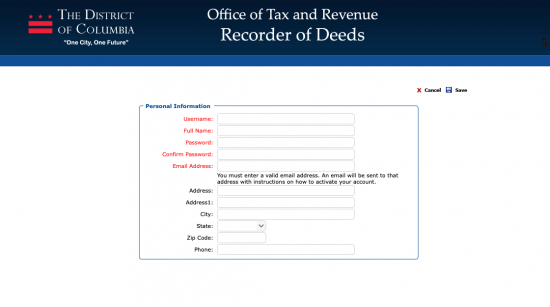 Step 3
Activate new username by clicking the link sent to designated email address.
Step 5
Click "Search Public Records."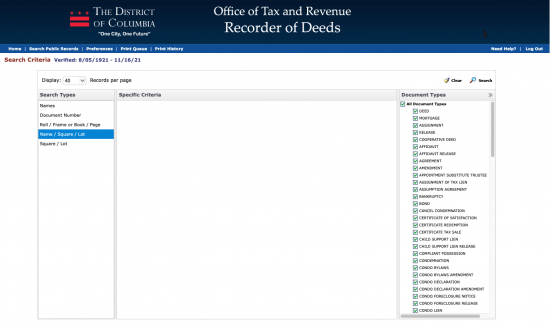 Step 6
Change the search type to Square / Lot. Input the information, which can be located at the D.C. Office of Tax and Revenue database. Make sure only "DEED" is checked in the column on the right.