Updated June 17, 2022
An attorney engagement letter allows a client to hire an attorney to perform legal services on their behalf. The attorney and client will outline the scope of work and the pay ($/hour). In most cases, an attorney will request a retainer be paid that acts as an advance payment on future services. Afterward, the attorney will bill and invoice the client, as necessary, until the services are complete.
Sample
Download: Adobe PDF, MS Word (.docx)
Related Agreements
---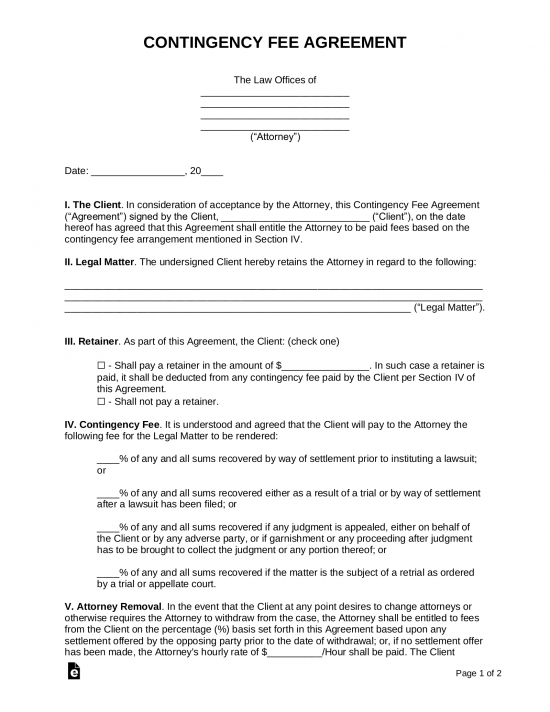 Contingency Fee Agreement – For client-attorney relationships where payment is only due if the lawyer wins a settlement for the client.
Download: Adobe PDF, MS Word, OpenDocument
---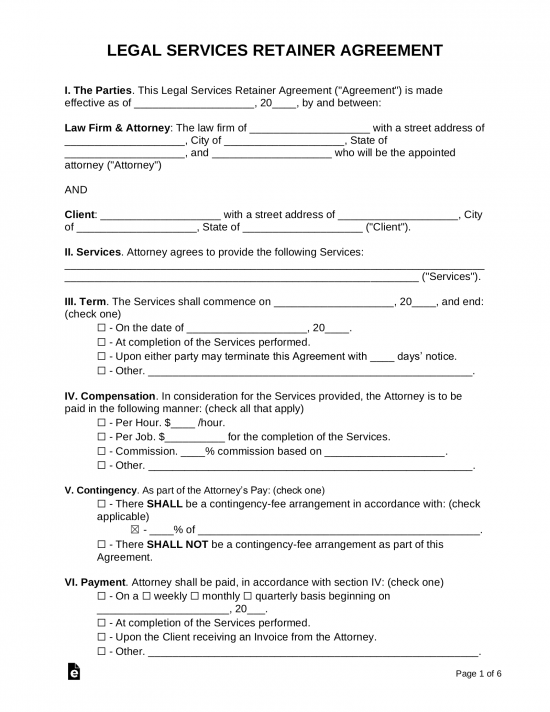 Retainer Agreement (Attorneys/Lawyers) – A separate agreement that details the work to be completed in exchange for an advance payment for services.
Download: Adobe PDF, MS Word, OpenDocument
---