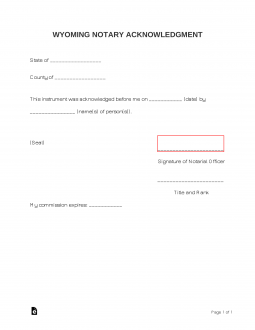 The Wyoming notary acknowledgment form is a device that a notary public will use for the purpose of verifying signatures on official documents. It provides legal evidence that the individuals involved in the transaction have been identified and that they have signed the documents under their own volition.  Notaries will often acknowledge mortgages, powers of attorney, deeds, and other papers which require legal authentication. In order to have a signature authenticated, the requesting parties must bring their documents to a notary public and provide satisfactory identification. The notary will then complete the acknowledgment form to verify their signatures.
Laws – § 34-26-108
Notary Handbook – This document explains the process of becoming a notary in Wyoming as well as other important details relating to proper operating procedures.
How to Notarize in Wyoming
Step 1 – Start by locating a notary public in Wyoming. The following places commonly offer notarial services:
Step 2 – Next, bring your documents to a notary public for examination (you may be required to pay a processing for notarial services).
Step 3 – The notary will be required to identify you by one (1) of the following methods:
Personal knowledge of your identity
Government issued photo ID
Oath or affirmation made by a credible witness personally known to both you and the notary
Oath or affirmation made by two (2) witnesses not involved in the document or transaction who you know personally and who provide government issued photo ID
Step 4 – After the notary has reviewed your identification, you will be asked to supply your signature to the initial documents. In the event that you have already signed your documents, you will be asked to attest to the authenticity of the written signature(s). The notary will then complete the acknowledgment form thus finalizing the notarization process.
Verify a Notary in Wyoming
Step 1 – The State of Wyoming offers no official means to verify a notary. However, you may conduct a notary search on a private search portal to locate notaries within the State. This process can be accomplished by navigating to 123Notary.com and locating the "Wyoming Notary Search Methods" heading.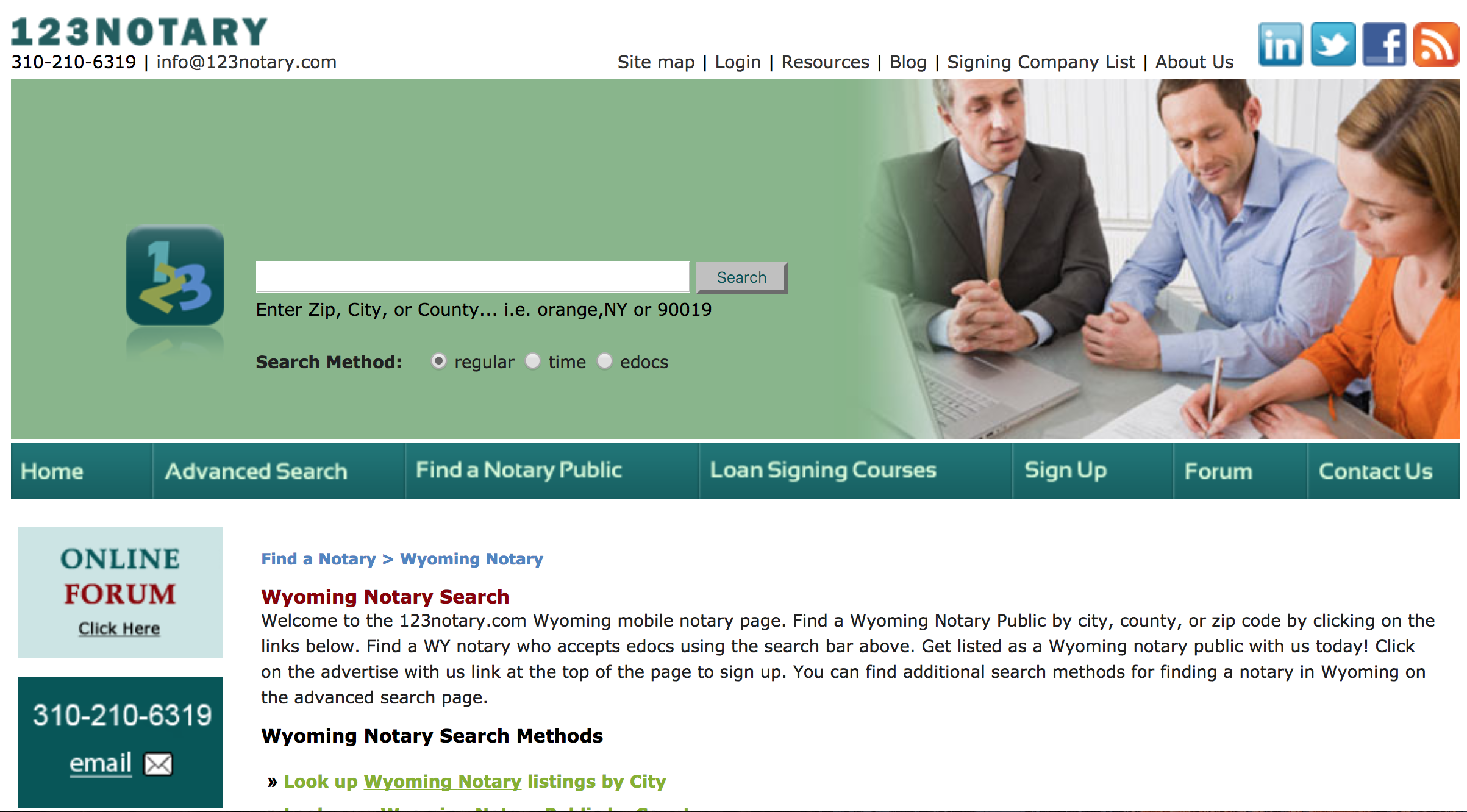 Step 2 – In order to locate a notary within a specific city, select Look up Wyoming Notary listing by City.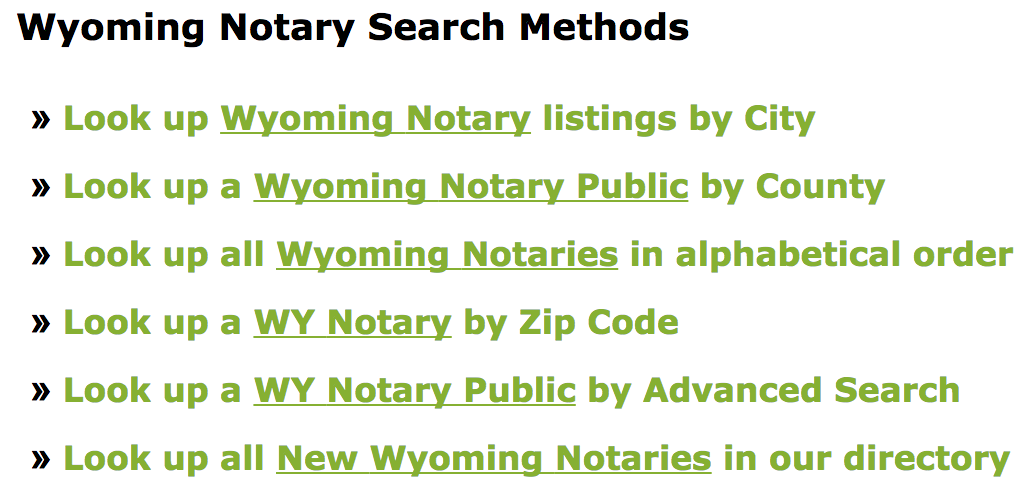 Enter a city name in the "Search by Name" entry field and click Submit. Alternatively, you may select a letter from the alphabet and choose a city from the subsequent list.

The next page contains a list of notaries operating within the previously specified city. Select one (1) of the notary names to review a brief profile of the individual.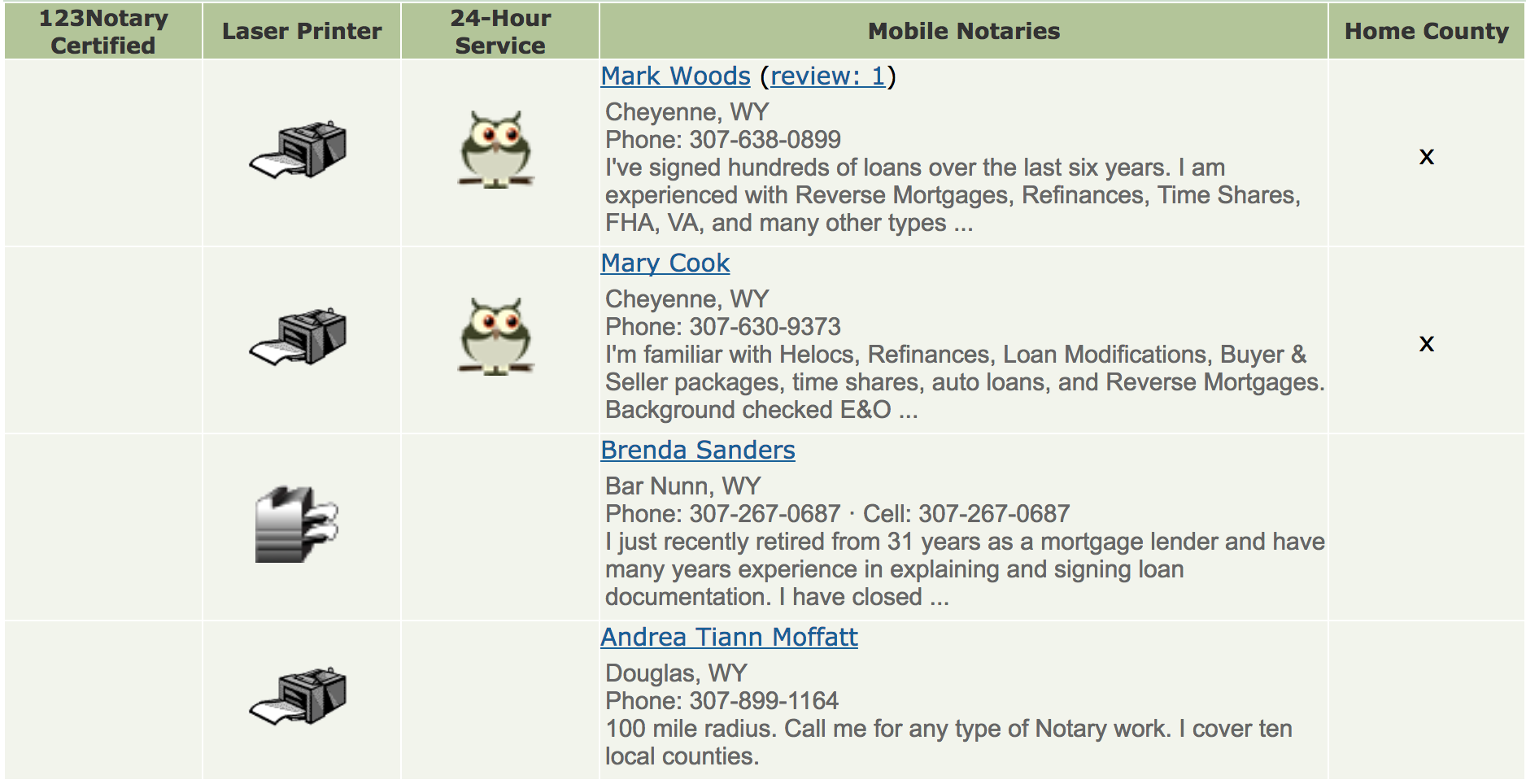 Step 5 – To search for notaries within a Wyoming county, navigate back to the Main Search Page and select Look up a Wyoming Notary Public by County.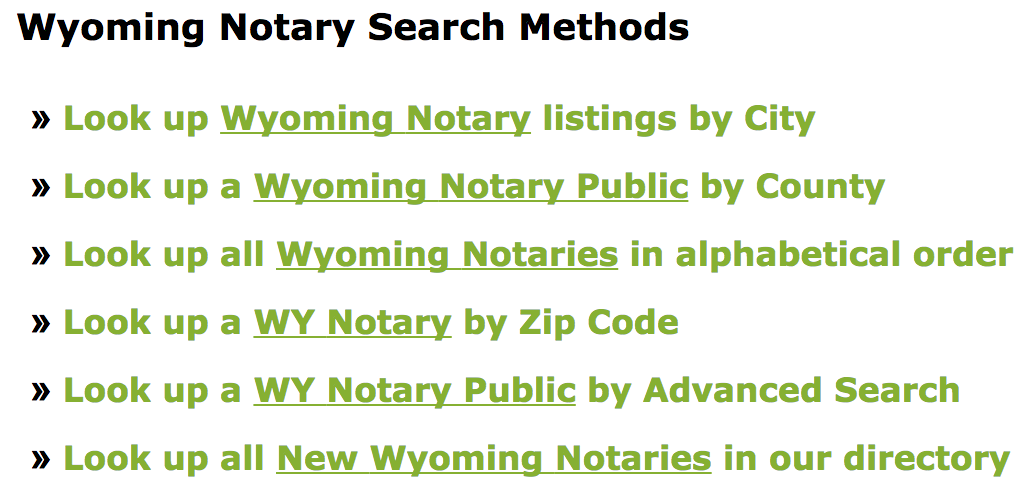 Here, a list of Wyoming counties will be available to you. Select one (1) of the county names to proceed.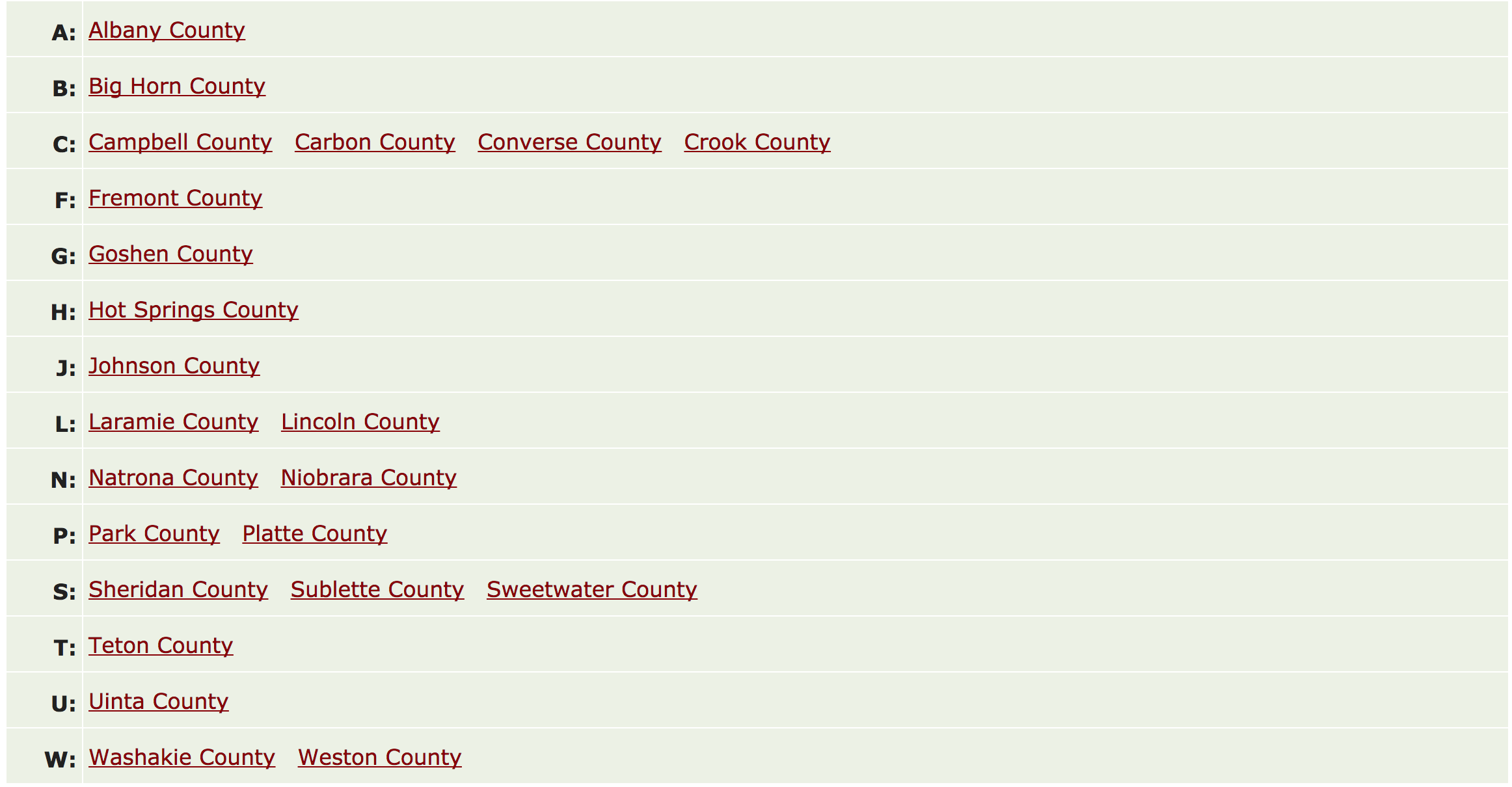 This page allows you to view the notaries operating within the specified county. From the list, choose one (1) of the notary names to be taken to a page with more information on that particular individual.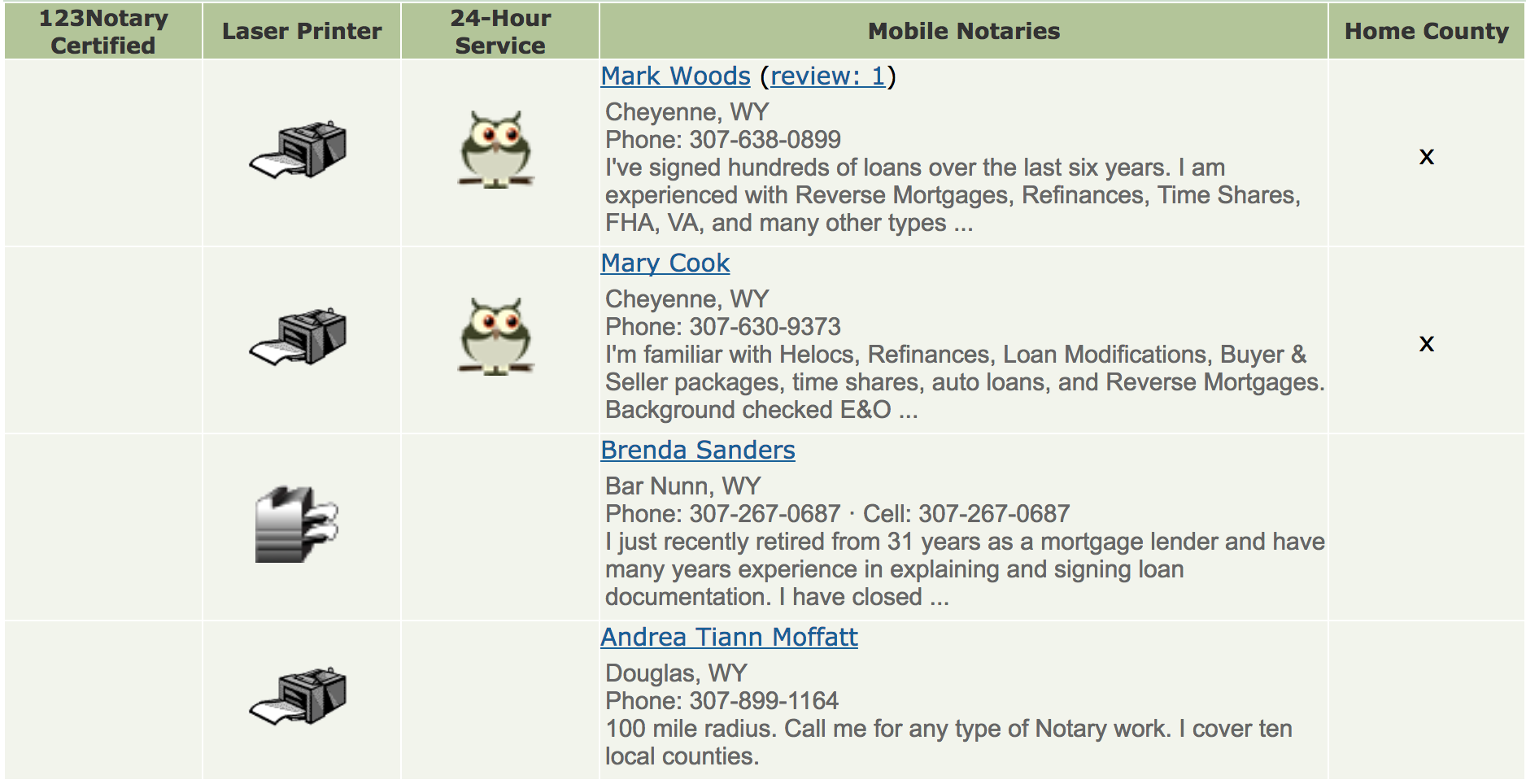 Step 6 – You may also search for notaries in alphabetical order. This can be accomplished by navigating back to the main search page and selecting Look up all Wyoming Notaries in alphabetical order.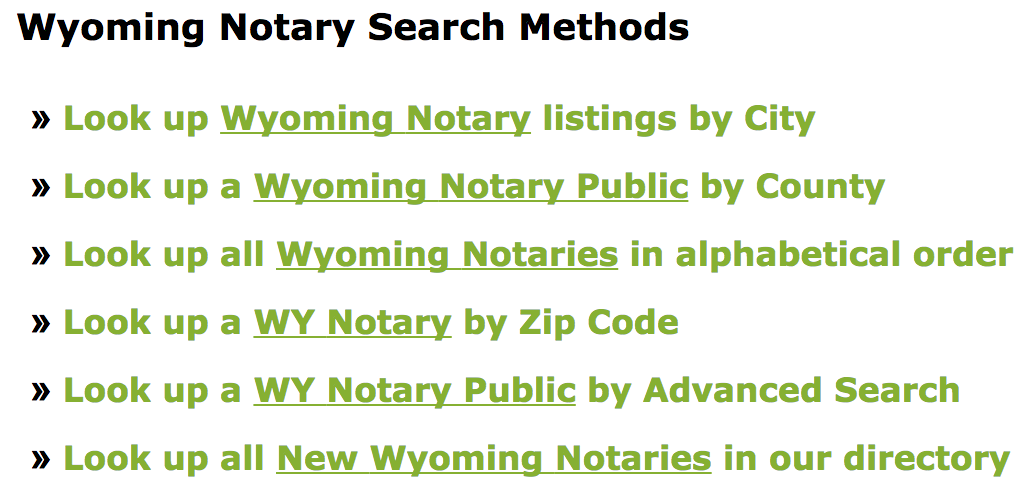 The next page will provide you with an alphabetical list of notaries operating in Wyoming. Click on a notary name if you'd like to review their credentials and contact information.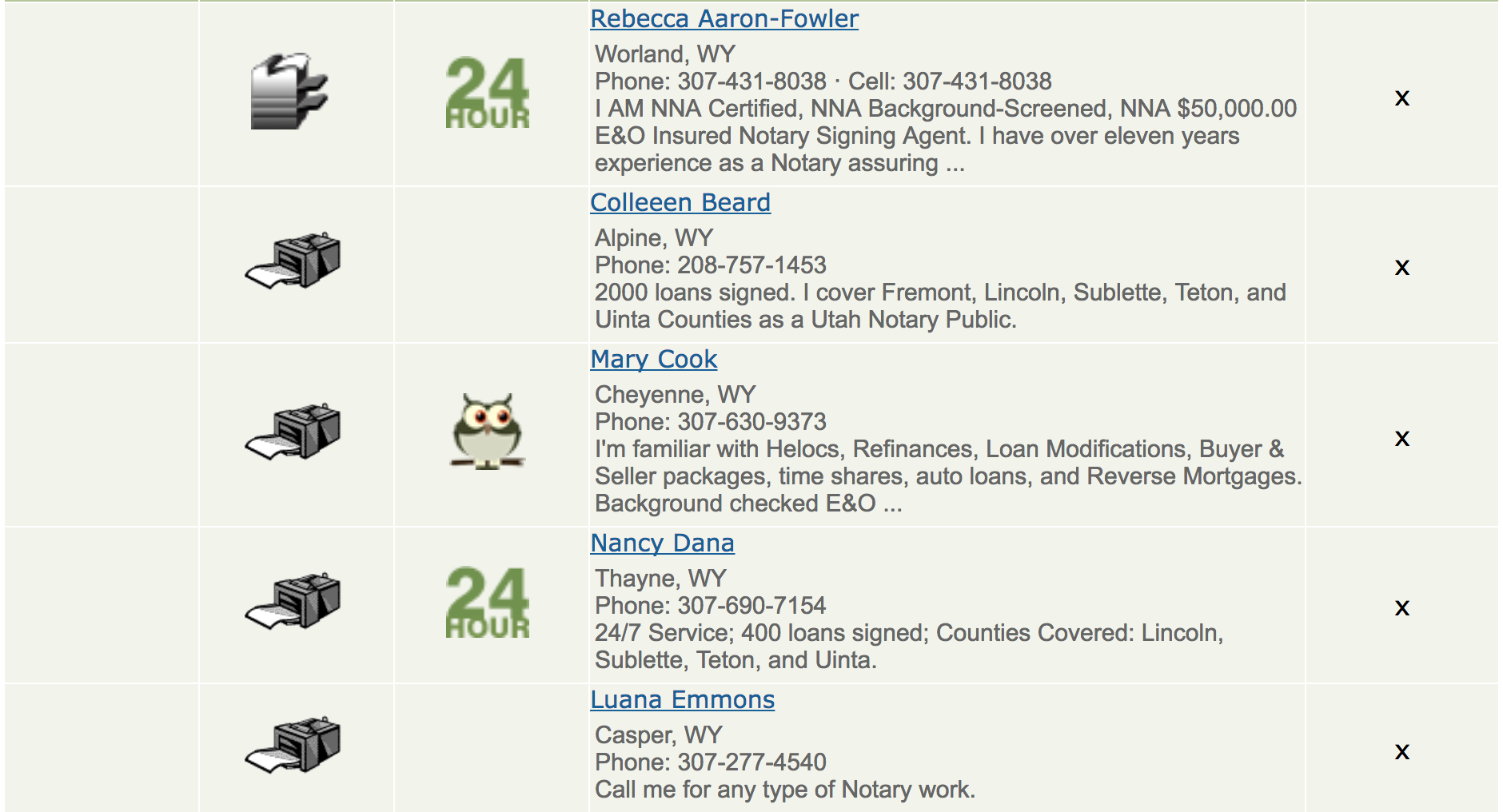 Step 7 – Back on the main search page, select Look up a WY Notary by Zip Code to conduct a notary search within a specific zip code area. This search function and the "Look up a WY Notary Public by Advanced Search" will lead you to the same webpage.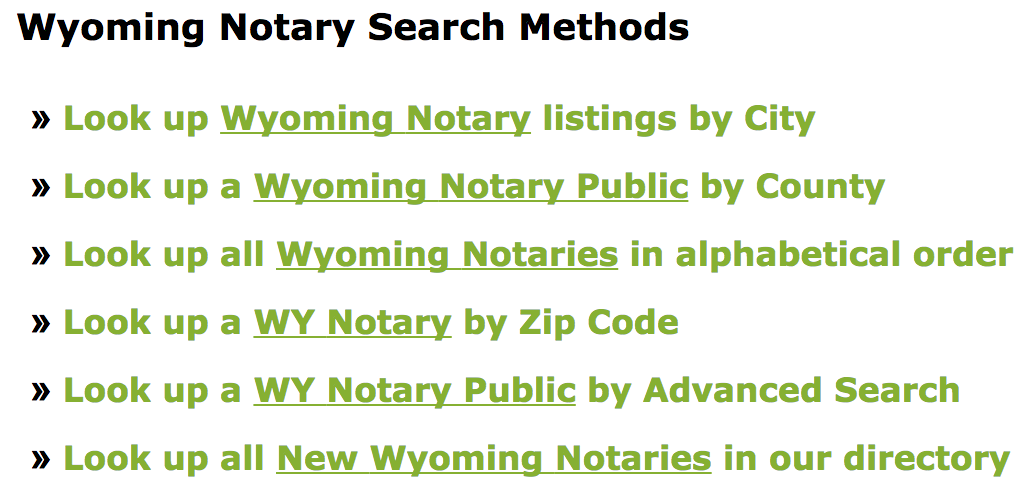 Enter either a zip code or notary number in the applicable field. Once entered, click the corresponding search button to submit your query.

If you've chosen to search for a notary operating within a certain zip code, your search results will be that of the notaries registered within that area. Click on a notary's name to view a detailed profile on the individual.
If you instead supplied a notary number in your search, the results of your search will be limited to that of the single individual corresponding with the specified notary number.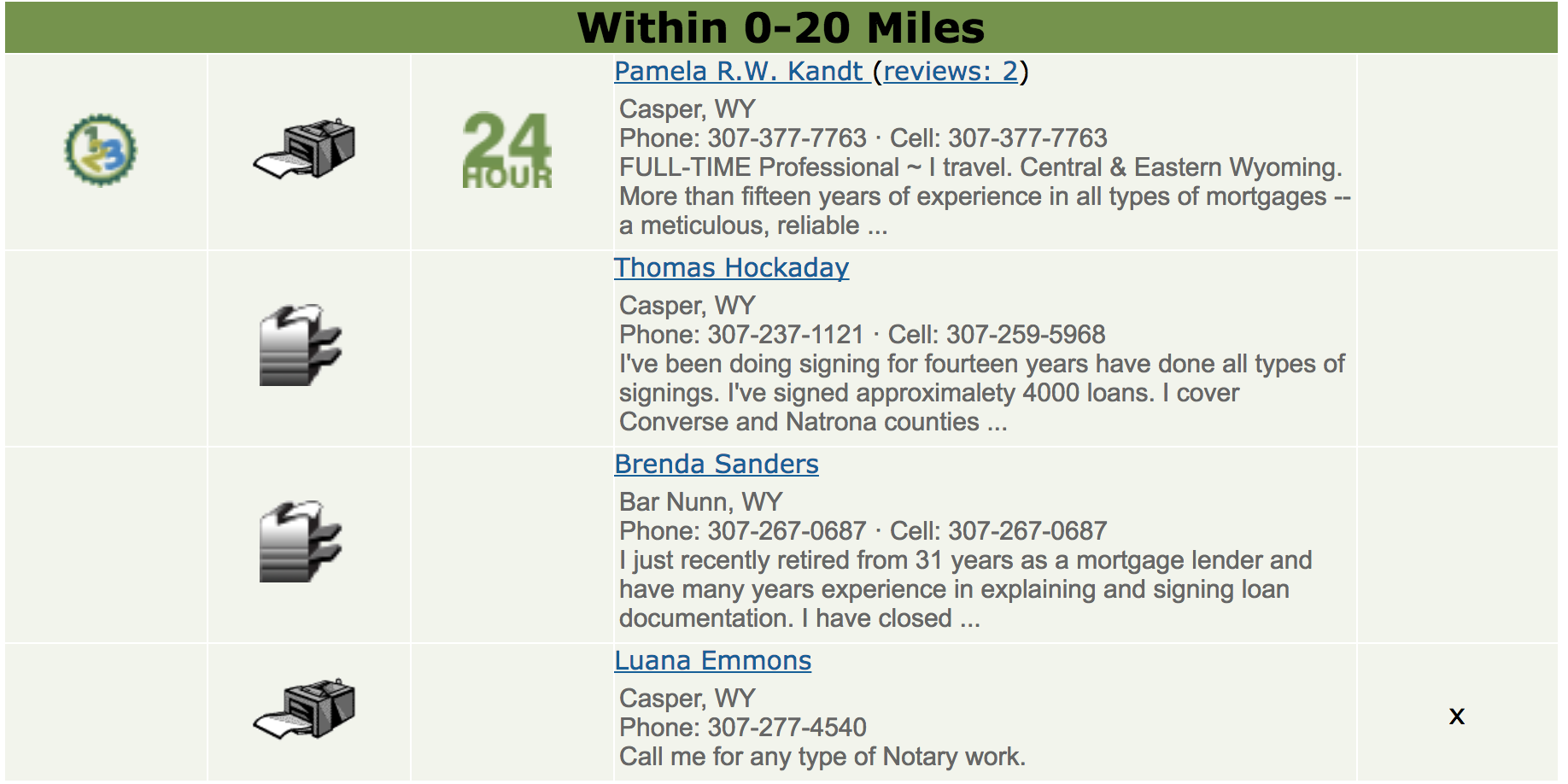 Step 8 – The last available search option found on the main search page allows you to view all newly registered notaries in Wyoming. Select Look up all New Wyoming Notaries in our directory to proceed.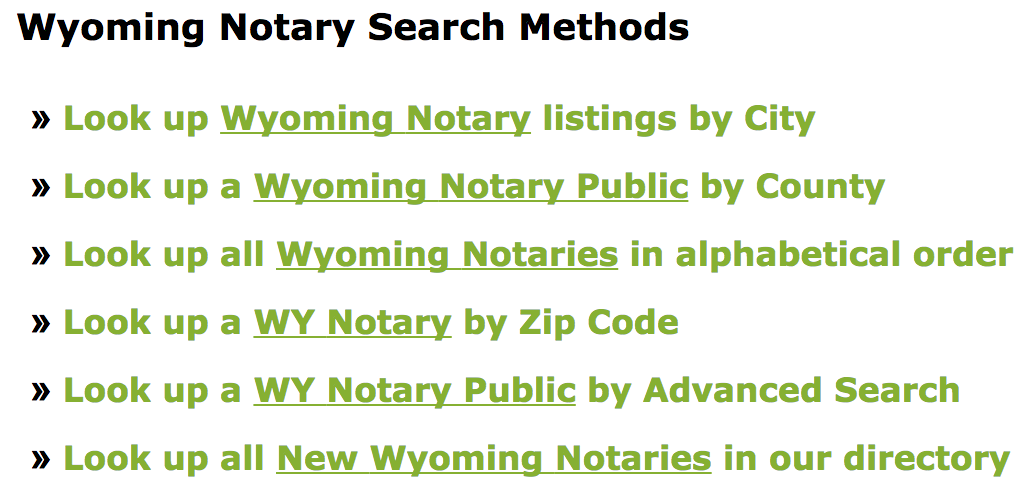 A list of all newly registered notaries will be presented on this page. More information on any individual can be accessed by selecting their name (highlighted in blue).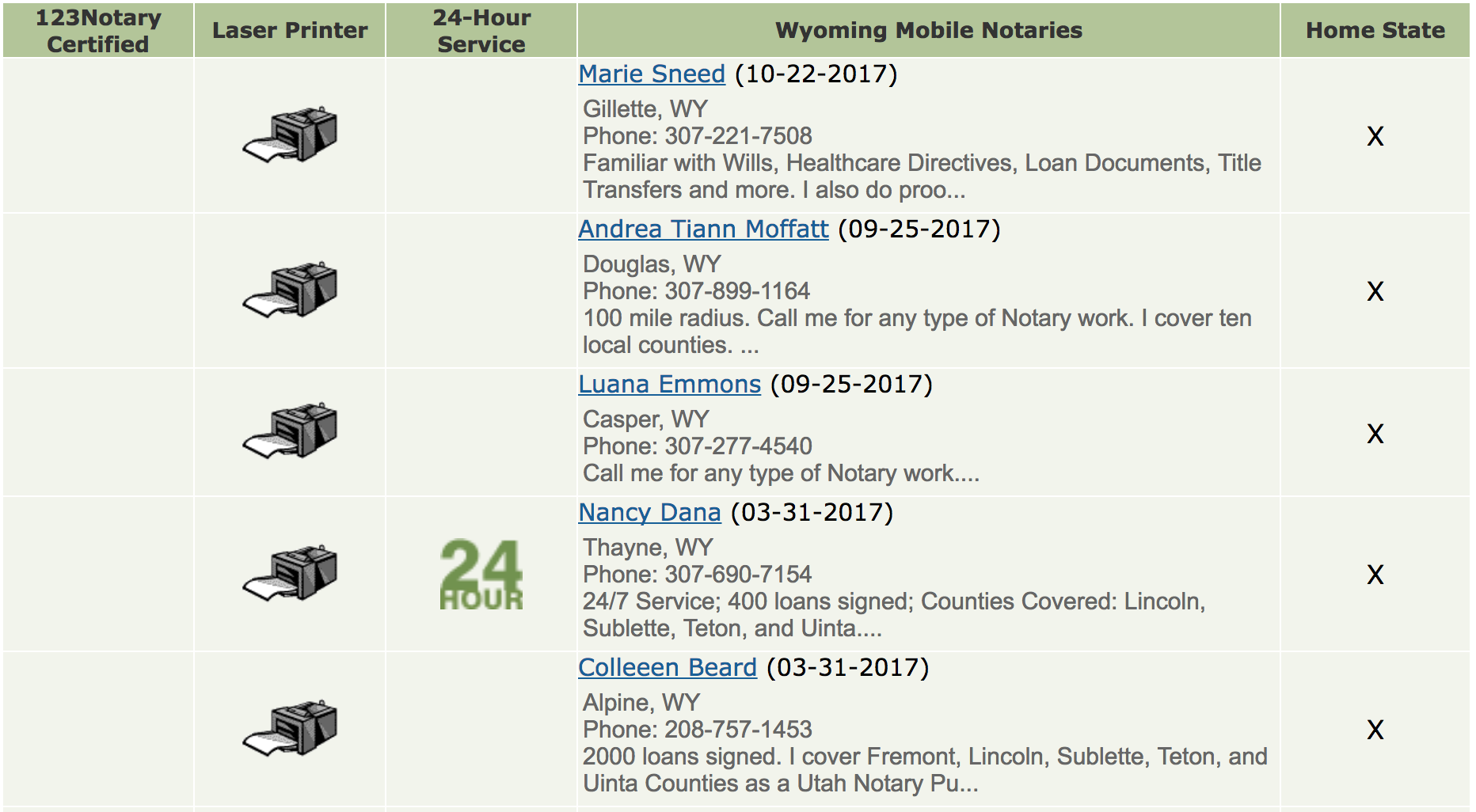 How to Write (For Notary)
Step 1 – Download the Wyoming notary acknowledgment form in either Adobe PDF, Microsoft Word, or Open Document Text.
Step 2 – The form must be filled in with the following details:
State
County
Date of acknowledgment
Name of person(s)
Notary signature
Notary seal/stamp
Notary title and rank
Notary commission expiry date