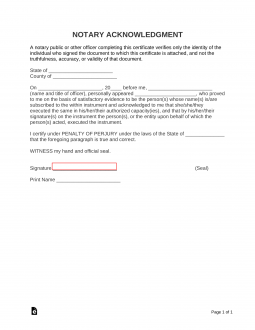 A notary acknowledgment is a sworn statement made by a notary public that claims a specific person signed a form. In accordance with State law, the notary public will be required to view government-issued photo identification in order to prove the signer is the authorized party. A notary acknowledgment is highly recommended for all important legal documents and is often required for most estate forms (e.g. power of attorney, last will and testaments, etc.).
By State
Table of Contents
What is a Notary Public?
A notary public who is licensed by the State that is officially recognized to bear witness to signatures. In most States, a notary holds their position for four (4) years with a small fee, usually around $100, to renew plus the costs of stamps.
How to Find a Notary Public (in-person)
A notary public can be found at every branch bank or a UPS Store and financial institution in the United States. If neither are in your area use NotaryRotary.com to find available notaries in your area.
Signature Types
Corporation / LLC – If an officer or member of an entity is to sign on behalf of their behalf there needs to be this language included for legal purposes.
Individuals – Standard form where a person signs and shows proper identification to prove that he or she, in fact, authorized the document.
Jurat – A person who must take an oath or swear to an affidavit in front of a notary public.
Partnerships – This specific type of entity requires to be mentioned that it is a partnership and which type (i.e. LP, LLP, LLLP, etc.)
How to Notarize a Document
It is recommended that all important legal document be notarized. This informs a court, or any third (3rd) party, that the identification of the parties present was valid and that each person authorized under their own free choice.
Step 1 – Completing the Document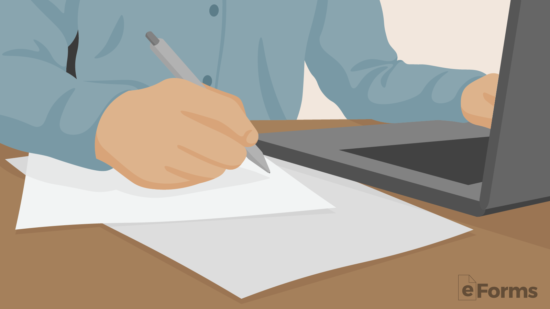 Like any profession, the cost of a notary's time can be expensive. Therefore, it is best to have the document completed and ready to be signed with enough copies so that each party may have an original.
Step 2 – Gather the Signers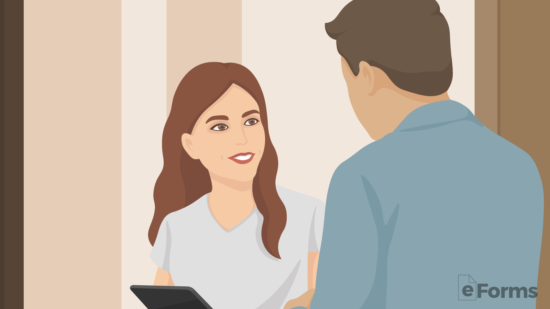 All the parties must be present. In addition, all individuals that are to authorize must be of legal age (18 years old) and be carrying government-issued identification. Otherwise, the notary will not be able to verify the identity of the individuals and you will have to come back.
Step 3 – Find a Notary Public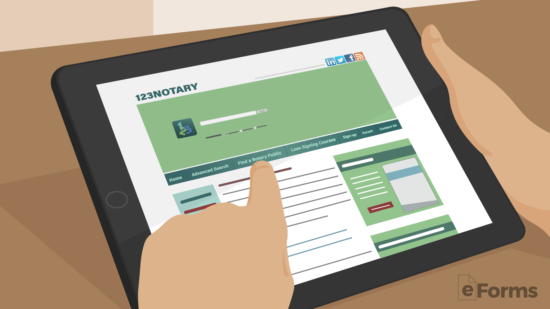 In-Person (*free) – Most financial institutions will conduct a notarization as a free service *if you have an account. If you do not have an account anywhere you may go to Bank of America, Chase Bank, TD Bank, or any large chain and they will usually conduct the notarization for a small fee (typically around $10).
In-Person (paid) – Otherwise, you can go to a UPS Store or find a local Notary Public using an online directory such as notaryrotary.com, 123notary.com or the American Association of Notaries.
Online (paid) – If the form can be signed online with a notary public then Notarize.com, eSign.com, or NotaryCam.com may be used.
Step 4 – Distribute Original Copies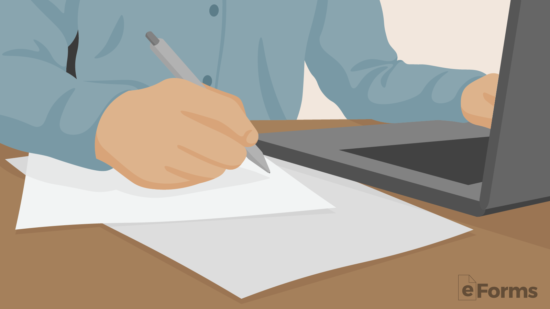 It is recommended that all persons involved in the document that was notarized are issued an original copy with the seal of acknowledgment. This will verify that each person possesses an authorized copy of the form on the chance it is violated or needs to be shown to a third (3rd) party.
Notary Laws
How to Write
Download: Adobe PDF, Microsoft Word (.docx) or Open Document Text (.odt)
1 – Save The Notary Acknowledgement Template To Your Computer
You may view a copy of the notarization template using the image on this page. When you wish to acquire a copy simply click on the "PDF," "Word," or "ODT" links above.
2 – Provide The Current Location
When it is time to document the action requiring notarization, supply the State where it took place on the first blank line.

Use the second blank line to report the County where the witnessed execution has taken place.

3 – Supplement The Declaration Statement With Relevant Facts
In addition to the location where the witnessed action has occurred, we must document the current calendar date at the time. This should be done by supplying the month and two-digit calendar day on the first blank line in the first paragraph and filling in the two-digit calendar year on the second blank line.

You must self-identify by entering your full name and any office or title that accompanies your notary business on the third blank space in this document.

The identity of each individual present at the time of notarization should be documented on the fourth blank line.

There will be several areas in this paragraph where the verb and pronouns appropriate to the party or parties present must be used. Ideally, you can use the editing software you are working with to simply delete the words that do not apply. If you are filling this document manually, you may circle the pronoun you wish to use.

4 – Present The Credentials Required For Notarization
You, as the Notary Public, will need to sign the blank line labeled "Signature" then print your name on the "Print Name" line beneath it.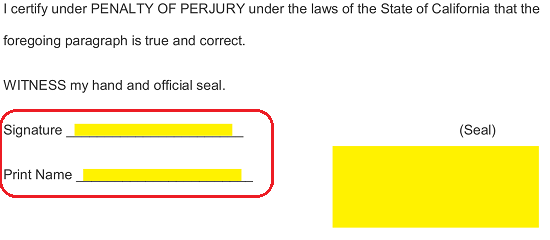 The space to right labeled "Notary Seal" has been reserved for your seal stamp or seal embosser. Use this instrument of your office to finalize the notarization process by stamping this area.