Updated August 24, 2023
An Alaska LLC operating agreement is a legal document that outlines the ownership and day-to-day activities of the company. The agreement is between the members (owners) of the company and includes the rules on how the company will run. Once signed, the operating agreement should be kept by each member of the company.
Is an Operating Agreement REQUIRED in Alaska?
No, an operating agreement is not required in Alaska. It is advised to have one as it is the only document that mentions ownership of the LLC.
By Type (2)
---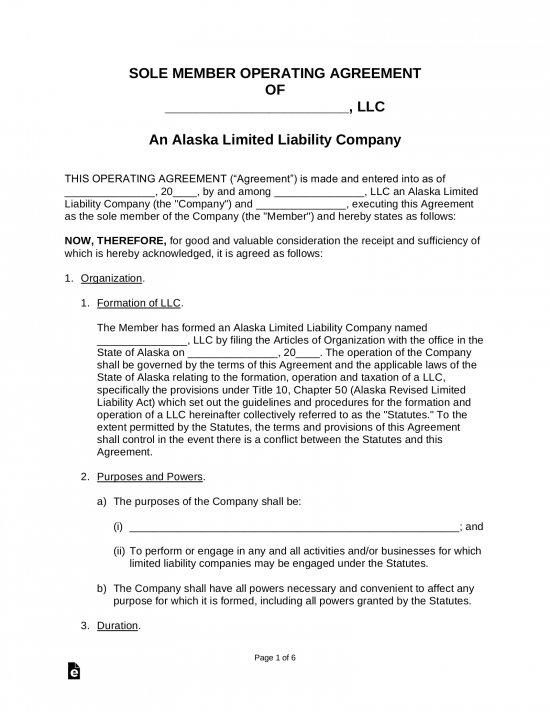 Single-Member LLC Operating Agreement – Should be used by a single owner.
Download: PDF, MS Word (.docx), OpenDocument
---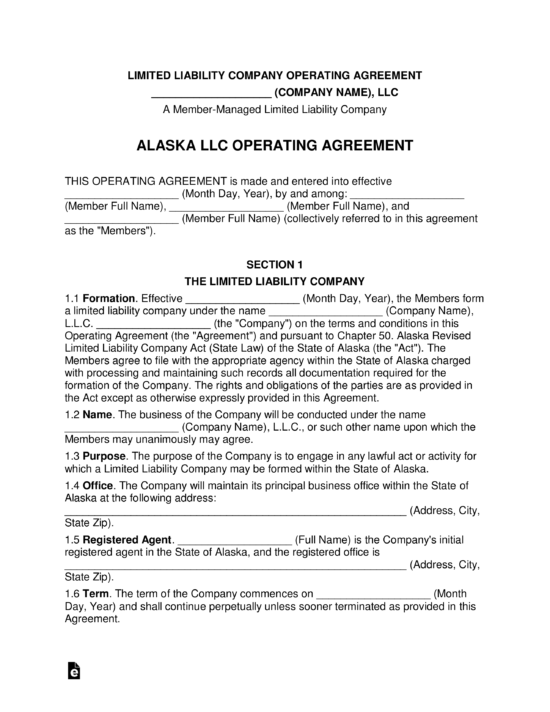 Multi-Member LLC Operating Agreement – Should be used appropriately by businesses and companies that have more than one (1) owner.
Download: PDF, MS Word (.docx), OpenDocument
---
How to Form an LLC in Alaska (6 steps)
Before making the filing for an LLC in the State of Alaska, it is best to conduct a search of their Corporations Database to ensure that the business name you select is available. The department allows you to search by Entity Name, Official, or Registered Agent. After confirmation of the name is available, you may proceed to form your company.
1. Choose Which Type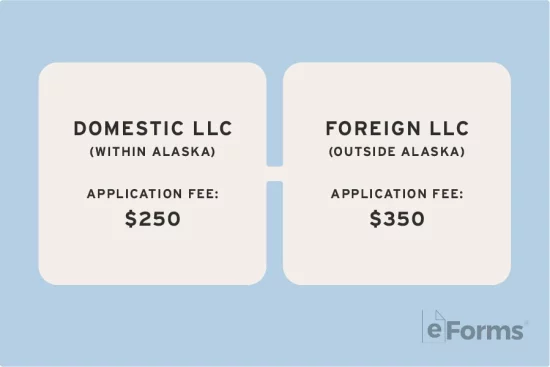 Decide which type of LLC to create:
Domestic – Located

inside

 the State of Alaska
Foreign – Located

outside

the State of Alaska
*If you file via the PDF application, you will want to attach a check to your filings and send all items to the following address:
State of Alaska, Corporations Section, P.O. Box 110806, Juneau, AK 99811-0806
2. NAICS Code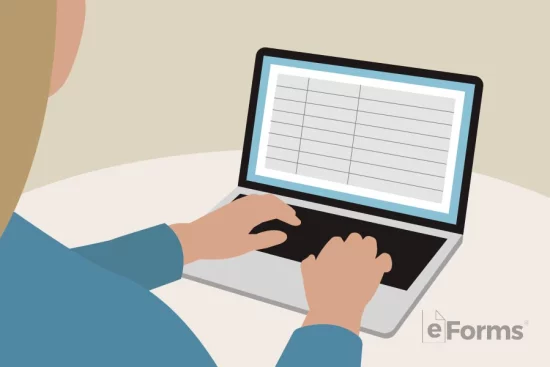 When filling out the application, you will be asked to enter a NAICS Code to identify what type of business is being formed.
4. Initial Report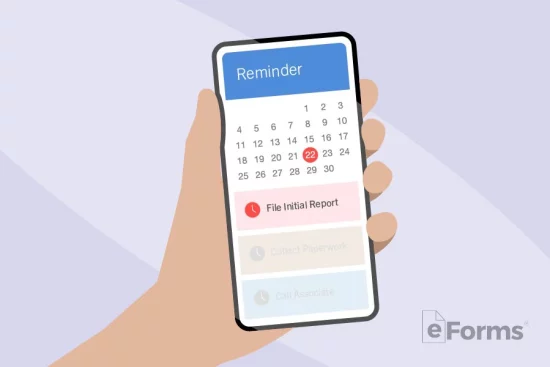 Within six (6) months of the Company being created, you will need to file an Initial Report. This may only be done after the LLC has been created so it is best to set a reminder in 10-15 days after it has been processed to complete this last step.
5. LLC Operating Agreement (not required)
There is no requirement for an LLC to have an operating agreement in the State of Alaska, however, it is highly recommended as it is the only document that states the ownership (important for multi-member companies) along with other valuable business information.
6. Employer Identification Number (EIN)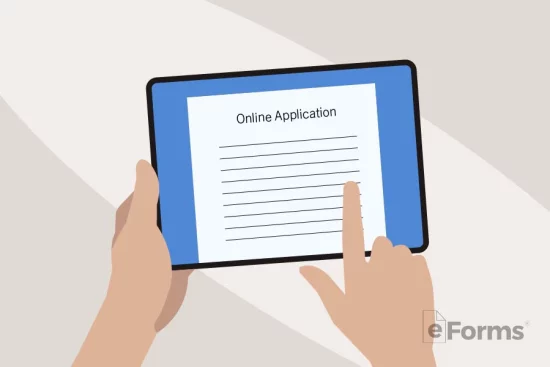 In order for you to set up a bank account and conduct most financial transactions, you will need what is known as an Employer Identification Number, or 'EIN'. You can Apply Online or fill in the PDF Application (Form SS-4). It is free to acquire an EIN and it can be obtained within about 15 minutes if you decide to use the IRS Website.
Laws
"Operating Agreement" Definition
"operating agreement" means a written agreement among all of the members of a limited liability company about conducting the affairs of the company;
Video