Updated August 24, 2023
A Connecticut LLC operating agreement allows the member(s) to adopt rules and establish who the owners are of the company. The members can agree to include any terms on how to run the day-to-day operations of the company and appoint officers. An operating agreement can be altered at any time by making an amendment and attaching it to the original document.
After its execution, an operating agreement should be kept by each member and is not filed with a government agency.
Is an Operating Agreement 

REQUIRED

in Connecticut?
No. Businesses are not legally obligated to implement an operating agreement in Connecticut.
By Type (2)
---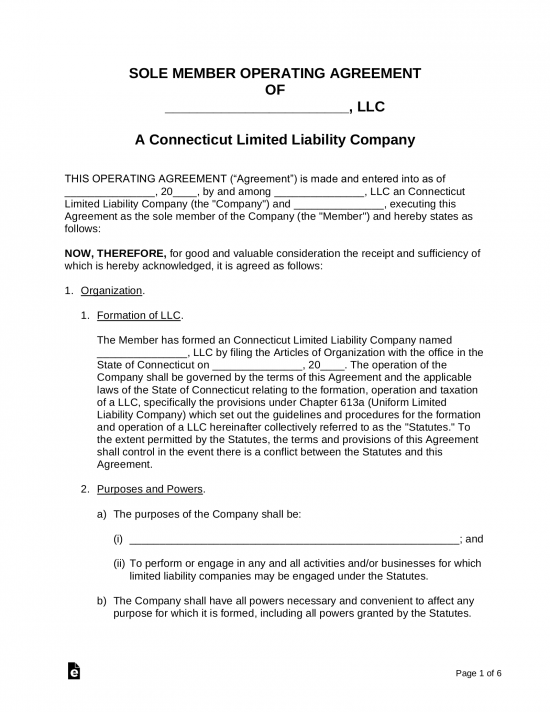 Single-Member LLC Operating Agreement – To be used by an entity that shall be run by a sole proprietor. This document will offer all of the benefits that are afforded to larger companies to the owner.
Download: PDF, MS Word (.docx), OpenDocument
---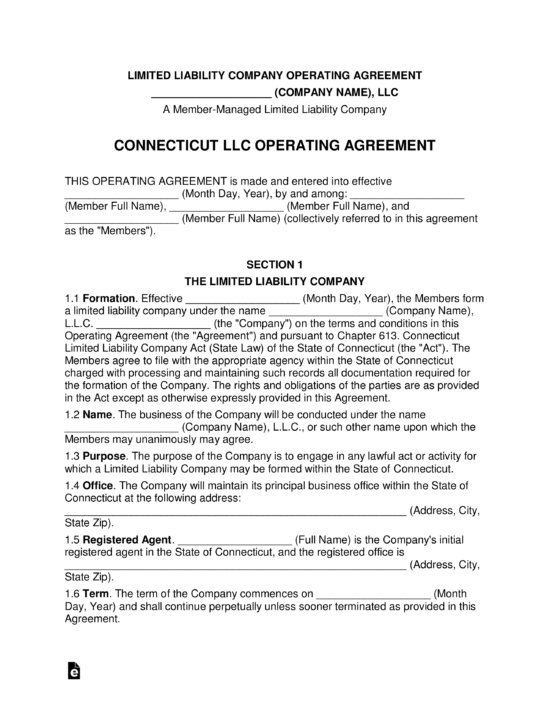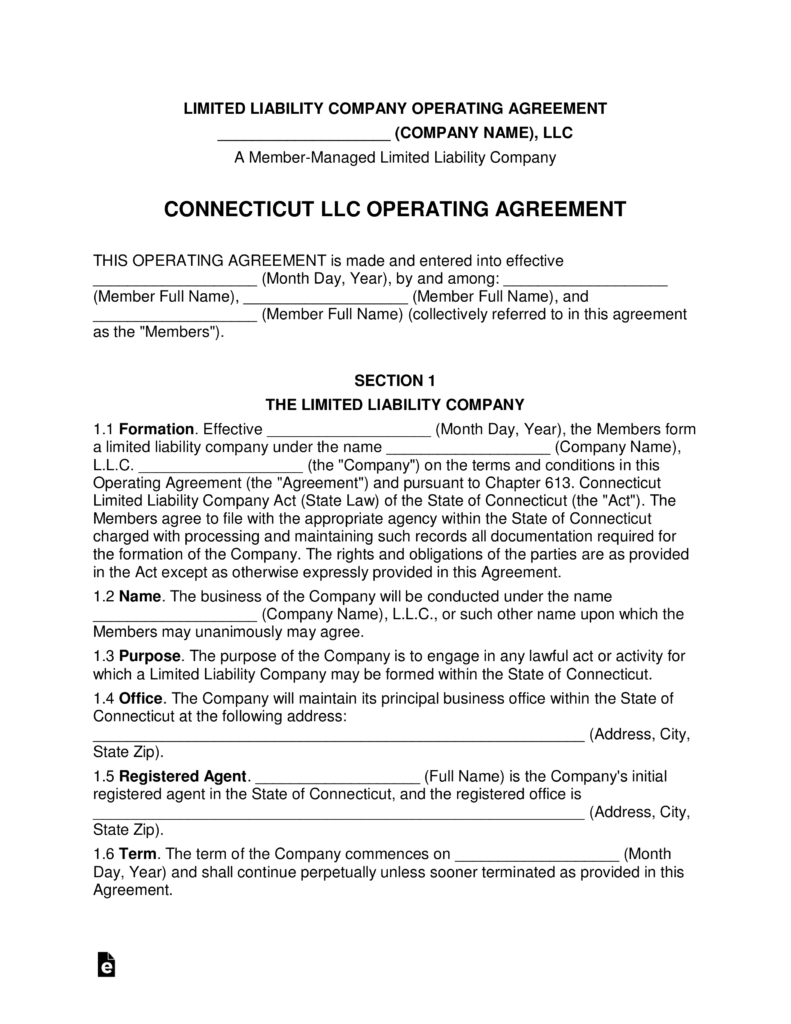 Multi-Member LLC Operating Agreement – To be used by any company that will have more than one (1) member, managing the business and sharing ownership.
Download: PDF, MS Word (.docx), OpenDocument
---
How to Form an LLC in Connecticut (4 steps)
When filing an LLC in the State of Connecticut it is extremely important to verify the availability of your proposed business name before attempting to file. The Secretary of State will not accept applications with names similar to any other business currently in their records. Conducting a Business Inquiry will allow you to ensure that your desired name is indeed available for use in the State.
1. Download the Application
The Connecticut Secretary of State has provided PDF applications which you can download and complete on your computer or print and fill in by hand using black ink. Download the application by selecting the appropriate link below.
2. Attach the Filing Fee
After completing your application, you will need to attach to it a check made payable to the 'Secretary of State' in the amount of $120. Your filings can be mailed to the first address below or hand delivered to the second.
COMMERCIAL RECORDING DIVISION, CONNECTICUT SECRETARY OF THE STATE, P.O. BOX 150470, HARTFORD, CT 06115-0470
or
COMMERCIAL RECORDING DIVISION, CONNECTICUT SECRETARY OF THE STATE, 30 TRINITY STREET, HARTFORD, CT 06106
3. Operating Agreement
It is highly advisable that you draft an LLC operating agreement after successfully filing in Connecticut. The legal document states the way in which the LLC's internal affairs are to be managed and it defines the duties, rights, and position of the ownership. Filing the form isn't mandatory though it is still recommended nonetheless.
4. Employer Identification Number (EIN)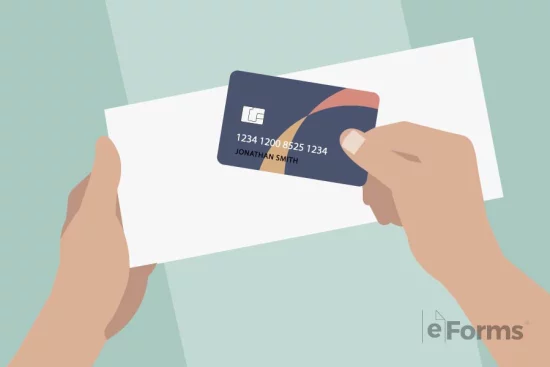 Obtaining an Employer Identification Number (EIN) is necessary for any business that plans on performing financial transactions under the company name. An EIN allows the LLC to legally pay employees, apply for company credit cards, and register for bank accounts. Once your filings with the Secretary of State have been approved, we recommend applying for an EIN right away by either filing in the Online Application or by completing Form SS-4.
Laws
Connecticut Uniform Limited Liability Company Act

– Chapter 613a

Operating Agreement Statutes
"Operating Agreement" Definition
"Operating agreement" means the agreement, whether or not referred to as an operating agreement and whether oral, implied, in a record or in any combination thereof, of all the members of a limited liability company, including a sole member, concerning the matters described in subsection (a) of section 34-243d. "Operating agreement" includes the agreement as amended or restated.
Video