Updated September 01, 2023
A Mississippi LLC operating agreement is a binding legal document that controls the affairs and records the ownership of a company. The company's members, managers, and officers are bound by the agreement. The company is run in accordance with its operating agreement which makes it the foundational document of the entity. After signing, a copy is given to each member and is not filed with the Secretary of State nor any government office.
Is an Operating Agreement 

REQUIRED

in Mississippi?
No — Mississippi state law does not mandate businesses to execute an operating agreement in order to operate.
By Type (2)
---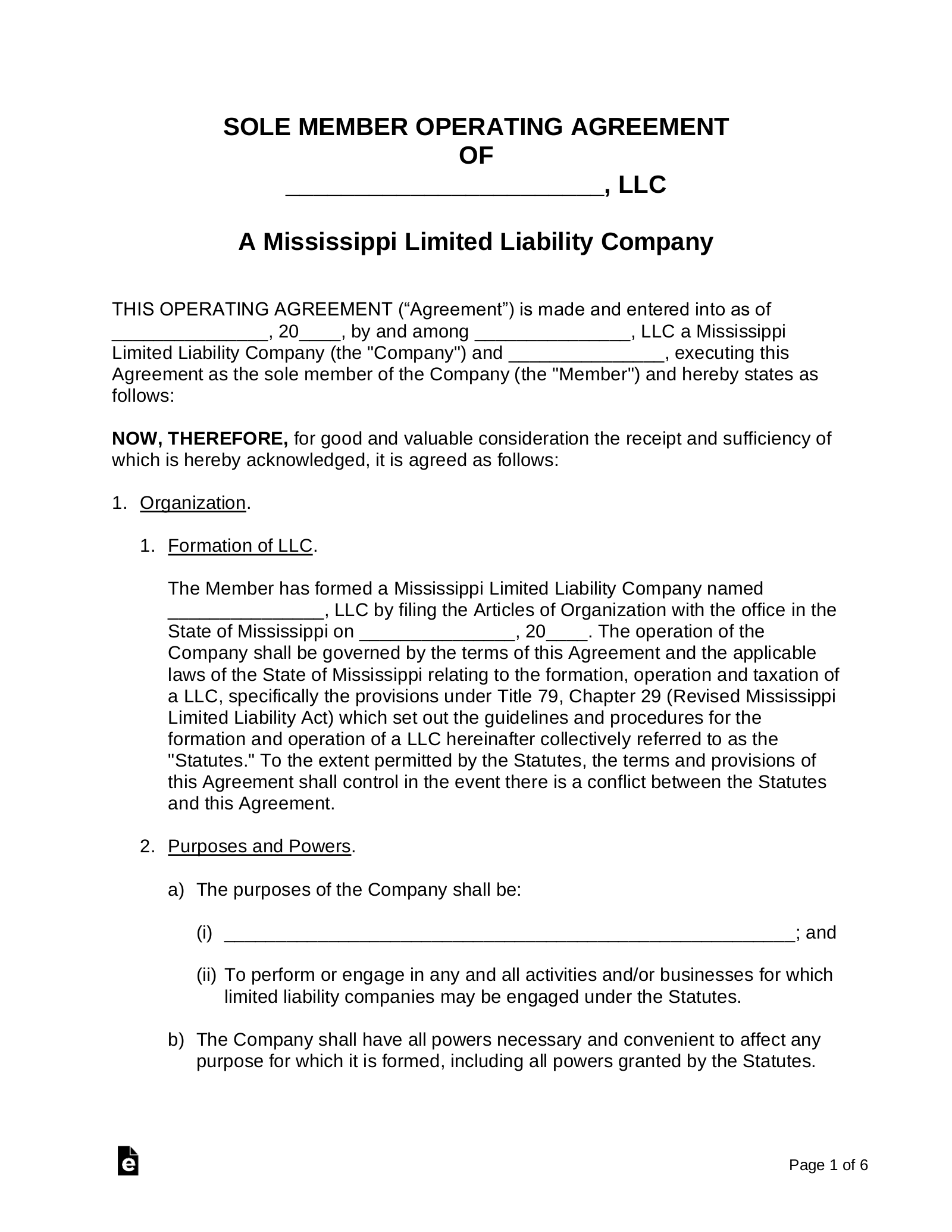 Single-Member LLC Operating Agreement – This agreement is for an LLC with only one owner to establish the business's internal functions and provide liability, indemnification, and other terms.
Download: PDF, MS Word (.docx), OpenDocument
---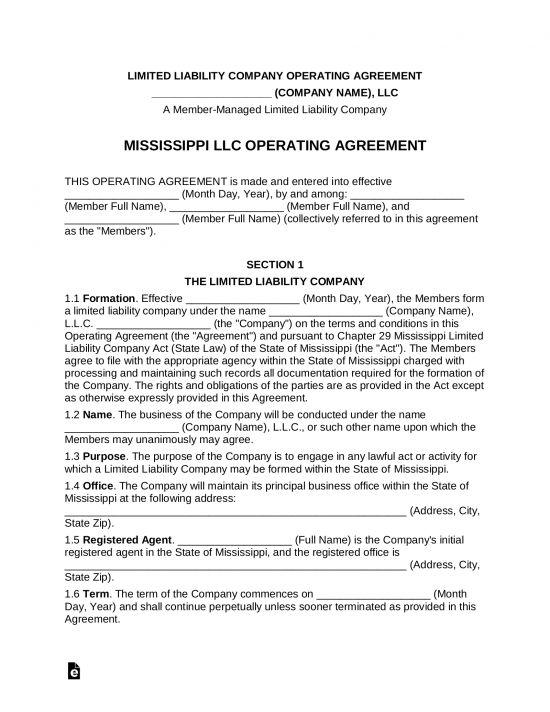 Multi-Member LLC Operating Agreement – This agreement is for an LLC with more than one owner to set out the relationship between the owners.
Download: PDF, MS Word (.docx), OpenDocument
---
How to Form an LLC in Mississippi (6 steps)
The Mississippi Secretary of State demands that all new businesses applications be filed under an operating name that is unique and distinctly different than any other business name in their records. Therefore, it is advisable that you conduct a Business Search prior to filing to ensure that the name you've chosen is available for use.
2. Create Account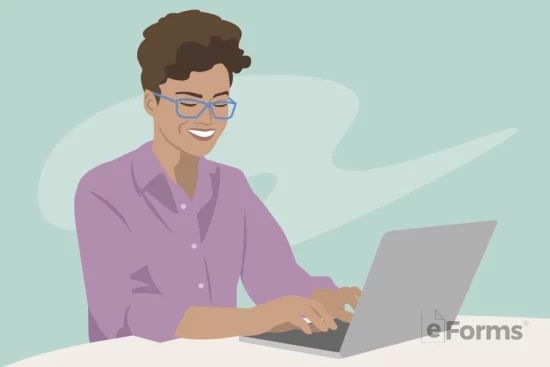 Unlike most states, the State of Mississippi will only accept applications submitted through their online filing system and not those filed by mail or in person. To access their filing system you will need to
Create an Online Account
with the Secretary of State.
3. Which Type
Select your entity type from the following options:
Domestic – LLC formed

within

the State
Foreign – LLC initially formed 

outside

the State
After choosing your LLC type, complete the online filing with the Secretary of State.
5. Operating Agreement
An LLC operating agreement is an official document used to establish rules, regulations, and otherwise govern the overall structure by which the LLC shall operate. It is not required that the form be drafted, however, it is essential in providing proof of each member's financial interest in the company.
6. Employer Identification Number (EIN)
Most LLC owners will need to obtain an Employer Identification Number (EIN) after completing their filing. The number is issued by the Internal Revenue Service for the purpose of reporting tax information, used in a similar manner as a Social Security Number. You may apply for an EIN by
Mail
or
Online
.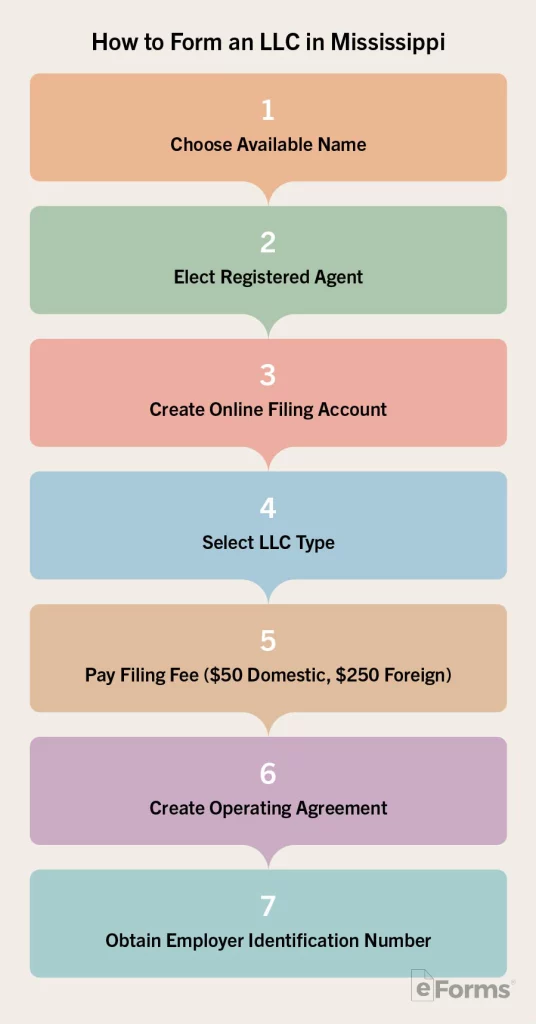 Laws
"Operating Agreement" Definition
"Operating agreement" or "limited liability company agreement" means any agreement, whether referred to as a limited liability company agreement or otherwise, written, oral or implied, of the member or members as to the affairs of a limited liability company and the conduct of its business. A member or manager of a limited liability company or an assignee of a financial interest is bound by the operating agreement whether or not the member or manager or assignee executes the operating agreement. A limited liability company is not required to execute its operating agreement. A limited liability company is bound by its operating agreement whether or not the limited liability company executes the operating agreement. An operating agreement of a limited liability company having only one (1) member shall not be unenforceable by reason of there being only one (1) person who is a party to the operating agreement. An operating agreement may provide rights to any person, including a person who is not a party to the operating agreement, to the extent set forth therein. A written operating agreement or another written agreement or writing:
(i) May provide that a person shall be admitted as a member of a limited liability company, or shall become an assignee of a financial interest or of other rights or powers of a member to the extent assigned:

1.

If the person, or a representative authorized by the person orally, in writing or by other action such as payment for a financial interest, executes the operating agreement or any other writing evidencing the intent of the person to become a member or assignee; or

2.

 Without such execution, if such person, or a representative authorized by such person orally, in writing or by other action such as payment for a financial interest, complies with the conditions for becoming a member or assignee as set forth in the operating agreement or any other writing; and

(ii) Shall not be unenforceable by reason of its not having been signed by a person being admitted as a member or becoming an assignee as provided in paragraph (t)(i) of this subsection, or by reason of its having been signed by a representative as provided in this chapter."
Video