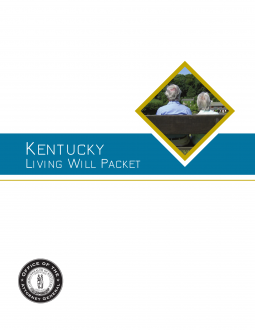 4.8 Stars | 21 Ratings
204 Downloads
Updated August 08, 2023
A Kentucky advance directive is a form that gives guidelines to a hospital on how a patient would like to be treated and if they have a health care agent to represent their needs. An advance directive combines a medical power of attorney and a living will to create a form that fulfills the end-of-life treatment options for an individual. The document needs to be signed in accordance with State law, with either two (2) witnesses or notary public, and the form must be kept in an easily accessible place for future use.
Laws
Statute – Kentucky Living Will Directive Act (§ 311.621 to § 311.647)
Signing Requirements (§ 311.625(2)) – Two (2) or more adult witnesses or a notary public.
State Definition (§ 311.621(2)) – "Advance directive" means a living will directive made in accordance with KRS 311.621 to 311.643, a living will or designation of health care surrogate executed prior to July 15, 1994, and any other document that provides directions relative to health care to be provided to the person executing the document.
Advance Directive Includes
Health Care Surrogate Designation
Living Will Directive
Versions (6)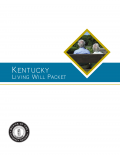 Download: PDF
---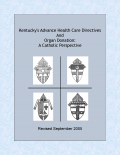 Catholic Conference of Kentucky
Download: PDF
---
Download: PDF
---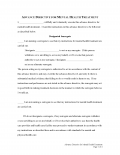 National Alliance on Mental Illness (NAMI)
Download: PDF
---

Download: PDF
---
Download: PDF
How to Write
Download: PDF
Document Title
(1) Printed Name. The title of this directive will explain its purpose and attach the appropriate Kentucky Patient as the Party issuing it. Print the full name of the Kentucky Grantor of power or Declarant. It will be assumed that the Preparer of this document is also the Kentucky Grantor or Declarant.
(2) Date Of Birth. Since you are the Grantor, present the calendar date of your birthday in the title with your name.

Health Care Surrogate Designation
(3) Kentucky Health Care Surrogate Status. If you have determined that a Health Care Surrogate should be granted the principal decision-making powers to inform Kentucky Physicians and Medical Professionals of your treatment preferences, then select the checkbox presented and produce your initials to the right. This will show your approval of the Kentucky Health Care Surrogate's use of your principal power in this manner. Do not initial this box or complete Items 4 through 6 if you do not wish to grant a Health Care Surrogate of your choice the power to represent your medical treatment wishes.
(4) Appoint The Kentucky Health Care Surrogate. The full name of your chosen Kentucky Health Care Surrogate should be presented in the declaration statement you have approved.
(5) Name Of Primary Kentucky Health Care Surrogate. An additional declaration will allow you to appoint an Alternate or Back-up Health Care Surrogate in the State Of Kentucky to represent you in case your first choice for Health Care Surrogate declines this responsibility in the future, is revoked before another is named, or cannot be reached. This is a suggested precaution. Begin this additional statement with your full name presented as the Grantor of this position.
(6) Alternate Health Care Surrogate In Kentucky. Complete the task of appointing an Alternate Health Care Surrogate by dispensing his or her full name to this statement. This Party will only be granted power as your Health Care Surrogate after it has been determined that your initial choice is unable, ineffective, or unwilling.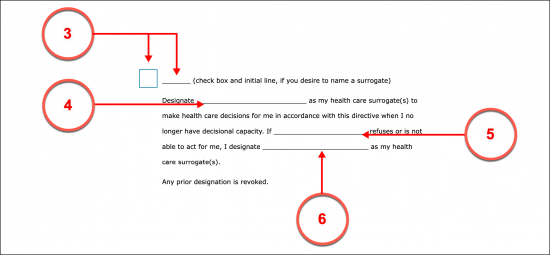 Living Will Directive
(7) Deny Life-Prolonging Treatment. If desired, you can give Kentucky Health Professionals specific instructions to withhold life-prolonging treatment when you are suffering a chronic and untreatable condition that will result in death and/or diagnosed as persistently unconscious.
(8) Consent To Life-Prolonging Treatment. Conversely, if you wish to declare that you wish to receive treatment to prolong life regardless of your chances of survival or recovery when suffering a fatal disease or untreatable medical condition or if permanently unconscious, mark the second box in this section and provide your initials of approval.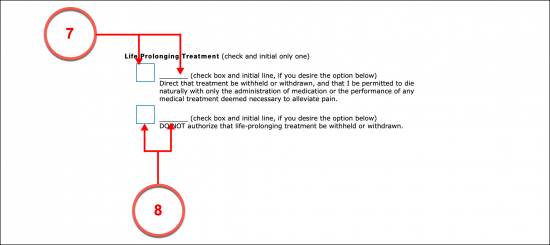 (9) Refuse Artificial Nutrition And/or Fluids. Your instruction to refuse the medical or artificial administration of nourishment and fluids can be issued to Kentucky Medical Professionals through your selection of the appropriate statement then initialing your authorization to the corresponding declaration.
(10) Approve Artificial Nutrition And/or Fluids. To approve Kentucky Medical Professionals' efforts to deliver your nourishment and fluids using a tube or other artificial procedures mark the second statement on this subject and initial the space to the right.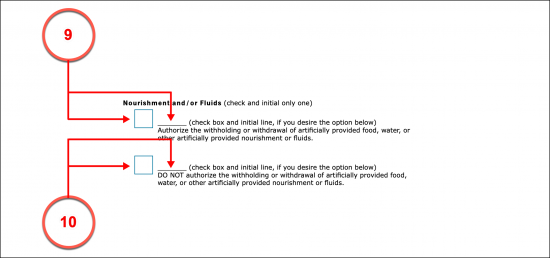 Surrogate Determination Of Best Interest
(11) Level Of Kentucky Health Care Surrogate's Authority.  Normally, your declaration regarding life-prolonging procedures administered or that of the delivery of artificial nourishment and/or fluids will overrule the decisions of your Health Care Surrogate, however, you can inform Kentucky Doctors that you wish such decisions made by your Health Care Surrogate to take precedence over your own declaration. Select this declaration and display your initials to formally issue this directive.

Organ/Tissue/Eye Donation
(12) Authorize All Anatomical Gifts. This paperwork enables you to become a Kentucky Organ Donor. By completing the next section, you will authorize anatomical gifts consisting of organs, tissues, muscles, and other body parts to be donated to a Recipient. If you select the first checkbox, you will grant consent to any body part needed to be donated as an anatomical gift upon your death.

(13) Select Specific Anatomical Gifts. If you prefer to only make certain donations, then you can use the list provided to select then provide initial approval to donate all needed organs, all tissues, your corneas, eyes, and/or some other parts that you define.

(14) Specify Authorized Anatomical Gifts. If neither of the above donation terms accurately reflect your desire then, you may select the final option by marking the appropriate checkbox, initialing the corresponding space, then listing every organ, tissue, or body part that bears your approval as an anatomical donation.

Kentucky Grantor Signature Execution
(15) Grantor's Signature Date. The date that you sign this document should be presented to inform Kentucky Physicians and other Reviewers of how recently you issued this directive. This is especially useful if this paperwork is meant to replace a previous issue or if it is itself revoked and replaced in the future.
(16) Signature Of Execution. Sign your name to this document to verify that you wish Kentucky Medical Professionals to follow the instructions for treatment it contains as well as treat your Health Care Surrogate's decision according to your wishes. Perform this action while two Witnesses or a licensed Notary Public observe.

Witness To Grantor Signing
(17) Signature And Address Of Witnesses. The Kentucky Witnesses must be able to qualify for their role by meeting the defined requirements of not being a blood relative or beneficiary of the Grantor and does not work for the Health Care Facility or Physician where the Grantor receives medical care. Neither Witness may be financially responsible for the health care received by the Grantor. If these requirements have been met and each Witness can testify that you signed your name while fully aware of your actions, then both must sign this document, and each must provide his or her address of residence.

Notary Public
(18) Notary Public. A licensed Notary Public can also provide testimony that your signature was made authentically and while possessing a clear mind. He or she will observe your signing then notarize the signature you provide through the notarization process. 

Related Forms
---
Durable (Financial) Power of Attorney
Download: PDF, MS Word, OpenDocument
---
Download: PDF, MS Word, OpenDocument