Updated January 10, 2023
A New Jersey motor vehicle power of attorney form is a document used to convey power to another person to handle titling and registration of a motor vehicle in New Jersey. This is a limited power of attorney that may only be used to situations pertaining to motor vehicles and the motor vehicle commission.
How to Write
1 – Open The Form On This Form To Access It
The document required to appoint an entity with Principal Power over a Vehicle is obtainable directly through one of the buttons (under the preview picture) on this page. Click on one of these buttons to open and/or save the desired form. Be prepared with some information and to have parts of this form completed at an inspection station.
2 – Directly Attend To The Declaration Statement
The first paragraph of this form will need to have the Name of the Principal (whether it is an individual or an entity) entered on it.

The next blank line in this paragraph must have the Full Legal Name of the Agent accepting Principal Authority over the Vehicle defined in this document recorded on it.

3 – The Principal Must Provide Verification And A Self Report
Find the term "Signed By." The Principal must sign the blank line adjacent to this. If the Principal is an individual, his or her Birth Date (MM/DD/YY) and Social Security Number (XXX-XX-XXXX) must be entered on the blank lines in the statement immediately below the Signature line.

If the Principal is a business entity, then an Authorized Representative must provide a Signature on behalf of the entity, then, enter its Federal Entity Identification Number (FEIN) on the blank space after the term "ID Number."

4 – Additional Parties Will Be Needed To Finalize This Document
The next section is presented for the use of the Notary Public. The completed form will require the Notary Public to view this signing in order to supply the items in this section and notarize the signing.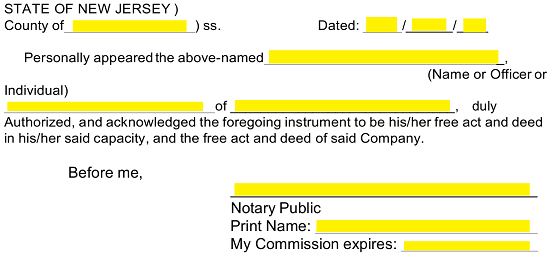 It should be mentioned, it would be considered wise in all cases (and mandatory in most) to have the next page filled out by an Inspection Station before the Notarized Principal Signing