A Washington durable financial power of attorney form allows a person to designate another person to act as their agent and handle their financial affairs. The principal will need to complete the form, initialing the powers given to the agent, and upon completing will need to be acknowledged before a notary public. The agent will be able to act on behalf of the principal for the remainder of the principal's lifetime unless revoked.
Laws – RCW 11.125.020(2)
Signing Requirements (RCW 11.125.050, RCW 11.125.430) – The principal is required to sign in the presence of two (2) witnesses or a notary public. The agent is required to sign the Agent Certification in the presence of a notary public.
Versions (2)
---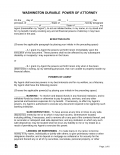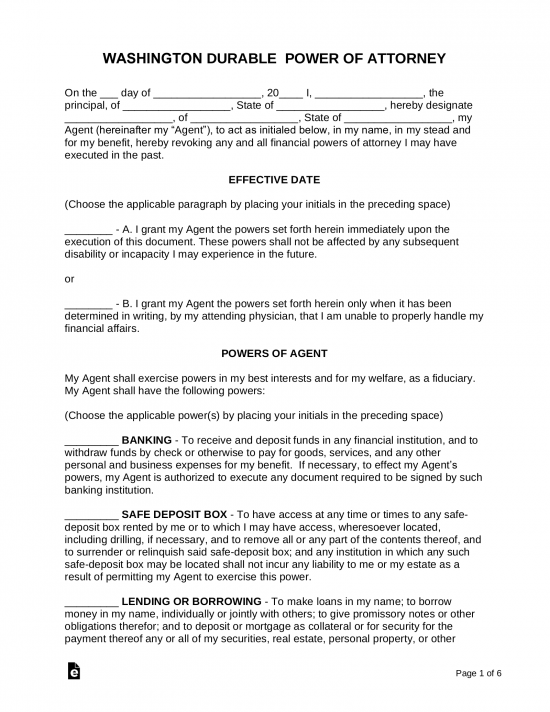 Standard Durable Financial Power of Attorney
Download: Adobe PDF, MS Word, OpenDocument
---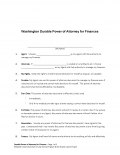 Northwest Justice Project Durable Power of Attorney
Download: Adobe PDF
---
Durable (Health Care) Power of Attorney – Appoint a friend or family member to represent your interests in regards to your healthcare for when you become unable to effectively communicate your wishes.
How to Write
Download: Adobe PDF, MS Word, OpenDocument
Step 1 –