Updated October 04, 2022
An Oregon property management agreement is a contract that is executed by a real estate broker and a property owner in which the broker agrees to manage the owner's property. The document relays the terms of the agreement, including the type of compensation that the manager will receive, the authorities given to them, and the responsibilities of both the property manager and the owner. As a property manager, the broker will need to oversee the renting of the owner's property to tenants and provide monthly accounting statements to the owner.
Requirements (§ 696.022, § 696.030, OAR 863-025-0020) – To be legally permitted to manage property, individuals must be licensed real estate brokers and operate under written agreements. However, this rule does not apply to property owners and their employees or attorneys-in-fact.
Verify a Property Manager – https://orea.elicense.irondata.com/
Sample Agreement (5)
---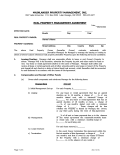 Mainlander Property Management, Inc. – Adobe PDF
---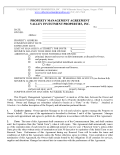 Valley Investment Properties, Inc. – Adobe PDF
---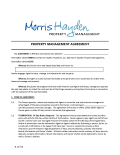 Morris Hayden Property Management – Adobe PDF
---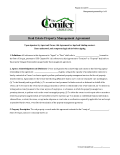 The Conifer Group Inc. – Adobe PDF
---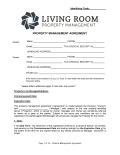 Living Room Property Management – Adobe PDF
Video
Management Forms (4)
---
Download: Adobe PDF, MS Word, OpenDocument
---
Download: Adobe PDF, MS Word, OpenDocument
---
Download: Adobe PDF, MS Word, OpenDocument
---
Download: Adobe PDF, MS Word, OpenDocument