Updated September 20, 2023
A Louisiana residential purchase and sale agreement is written by a buyer to make an offer for the purchase of real estate to the seller. The seller will either accept, reject, or make a counter-offer for commonly a higher price. The agreement should include all the terms of the purchase including the closing date, inspection period, earnest money deposit, and any financing contingencies.
If either party does not abide by the agreement they run the risk of being in default which, for the buyer, means losing their deposit to the seller.
Real Estate Commission
---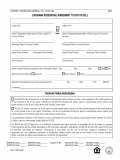 Louisiana Real Estate Commission Purchase Agreement
Download: PDF
Disclosures (2)
---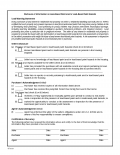 Lead-Based Paint Disclosure – Owners of homes built prior to 1978 must disclose the use of lead-based paint on the property.
Download: PDF
---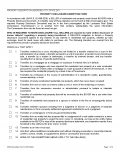 Property Disclosure Document (§ 9:3198) – All home sellers must provide potential buyers with a full disclosure statement revealing the material condition of the property.
Download: PDF
Commercial Property
---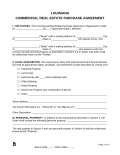 Commercial Purchase Agreement – Use as a formal agreement to buy or sell commercial property.
Download: PDF, MS Word, OpenDocument