Updated September 20, 2023
A Massachusetts purchase agreement is a legal document that secures a transaction for real estate between a buyer and a seller. The buyer writes the agreement and presents their offer to the seller. The agreement should include all the terms for the sale and, depending on the decision of the seller, will choose to accept, counter, or reject.
Upon acceptance by all parties, the buyer will be required to pay an earnest money deposit and begin their due diligence to close on the property within the timeframe of the agreement.
Buyer Beware
Massachusetts governs under buyer beware, or "caveat emptor", which means that the buyer assumes all responsibility for any undisclosed property damages or defects. The seller is not obliged to disclose details about the general condition of the residence.
However, the seller is required to have their septic system tested before selling and must inform the buyer about the presence of lead-based paint if the property was built before 1978. (§ 15.301, § 197A)
Other Versions (3)
---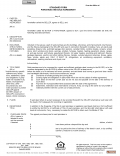 Greater Boston Real Estate Board
Download: PDF
---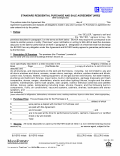 Massachusetts Assoc. of Realtors
Download: PDF
---
Download: PDF
Disclosures (3)
---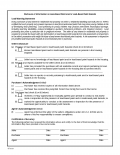 Lead-Based Paint Disclosure – If a residence that was built prior to 1978 is put up for sale, federal law mandates that the seller must disclose the use of lead-based paint on the property.
Download: PDF
---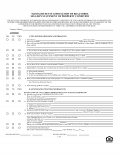 Seller's Property Disclosure Statement – Although it is not required by State law, the property seller may elect to provide the purchaser with an accounting of the property's condition at the time of sale.
Download: PDF
---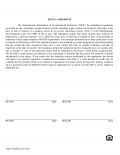 Title 5 Addendum (septic tanks) – If there is a septic tank on the premises it must be disclosed to the buyer.
Download: PDF
Commercial Property
---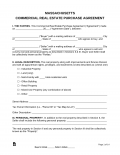 Commercial Purchase Agreement – Use to purchase or sell any type of commercial property.
Download: PDF, MS Word, OpenDocument