Updated September 20, 2023
A Mississippi residential real estate purchase and sale agreement is used to present an offer to purchase a residential property by a potential buyer. The written agreement must include a description of the finances with which the buyer will be capable of fulfilling their payment, as well as a date by which the offer will expire if it is not accepted. During this period, the seller may present a counteroffer and the purchaser may have the property professionally inspected. Once the agreement has been signed by both parties, it becomes legally binding.
Disclosures (2)
---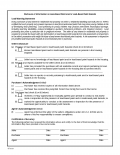 Lead-Based Paint Disclosure – If the residence was constructed before 1978, the seller is required to provide the buyer with a written statement disclosing the use of any lead-based paint on the property.
Download: PDF
---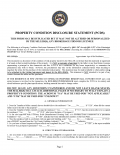 Seller's Property Disclosure Statement (§ 89-1-503) – State law requires the seller to provide the purchaser with an accounting of the property's utilities and condition. If an offer has already been made when the disclosure statement is issued, the buyer will have three (3) days during which they can terminate their offer (five (5) days if the statement is received by mail).
Download: PDF
Commercial Property
---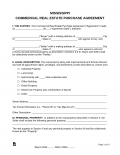 Commercial Purchase Agreement – Use as a formal agreement for buying and selling commercial property.
Download: PDF, MS Word, OpenDocument