The rent receipt template is a form that allows a tenant to mark their monthly rent as paid. Most commonly for the use of cash payment by the tenant to their landlord. The receipt should only be filled-in after the funds have transferred to the landlord. The form may be issued on-the-spot with the landlord completing the amount and how the payment was made.
Security Deposit Receipt – Use when a tenant makes an initial deposit to the landlord at the start of a lease.
How it Works
Step 1 – Collect / Pay the Rent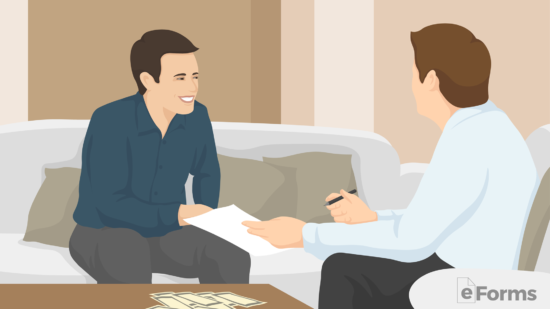 The tenant pays the rent, in accordance with their rental agreement, to the landlord. If a receipt is needed then the payment is usually done in cash. The landlord will then write the amount paid and for the rental period.
Step 2 – Landlord's Signature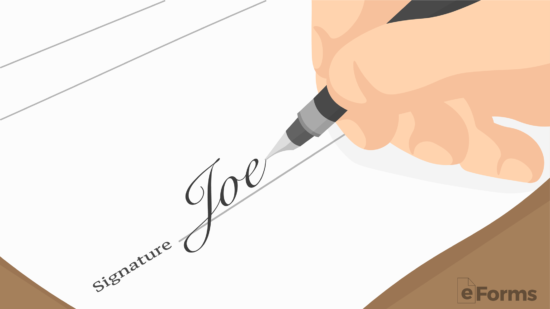 It is imperative that the landlord sign the receipt as it is the only proof the tenant will have that rent was paid.
Step 3 – Keeping the Receipt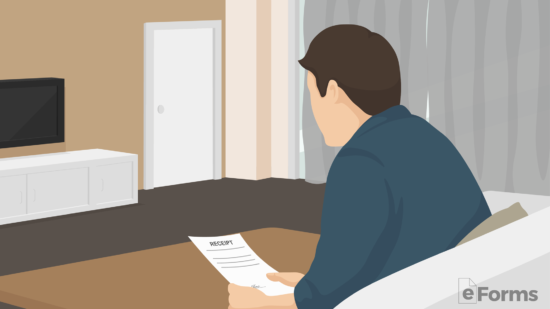 The tenant will be handed the receipt and should be stored safely in the chance the landlord tries to bring a claim for non-payment.
How to Write
Step 1 – Download the Document in Adobe PDF (.pdf), Microsoft Word (.docx), and OpenText Document (.odt) – To issue a rental receipt, begin by providing the following:
Date the receipt in mm/dd/yyyy format
Enter the receipt number
Name of tenant
The amount paid to the landlord
Step 2 – Premises Location – Enter:
The address of the premises for which payment is made
Method of payment
The person who has received the payment
Address
Phone
Submit Landlord's signature
Provide the original copy to the tenant