Updated August 08, 2023
A Wisconsin month-to-month rental agreement, or "tenancy-at-will", is a lease that continues until terminated by either the landlord or tenant. When terminating, at least twenty-eight (28) days' notice will be required. The sender is recommended to use certified mail with a return receipt from the USPS. Before signing an agreement, the landlord should review the tenant's credit profile by requiring a rental application to be completed and signed.
Minimum Termination Period – 28 days
Laws – § 704.19
Termination
---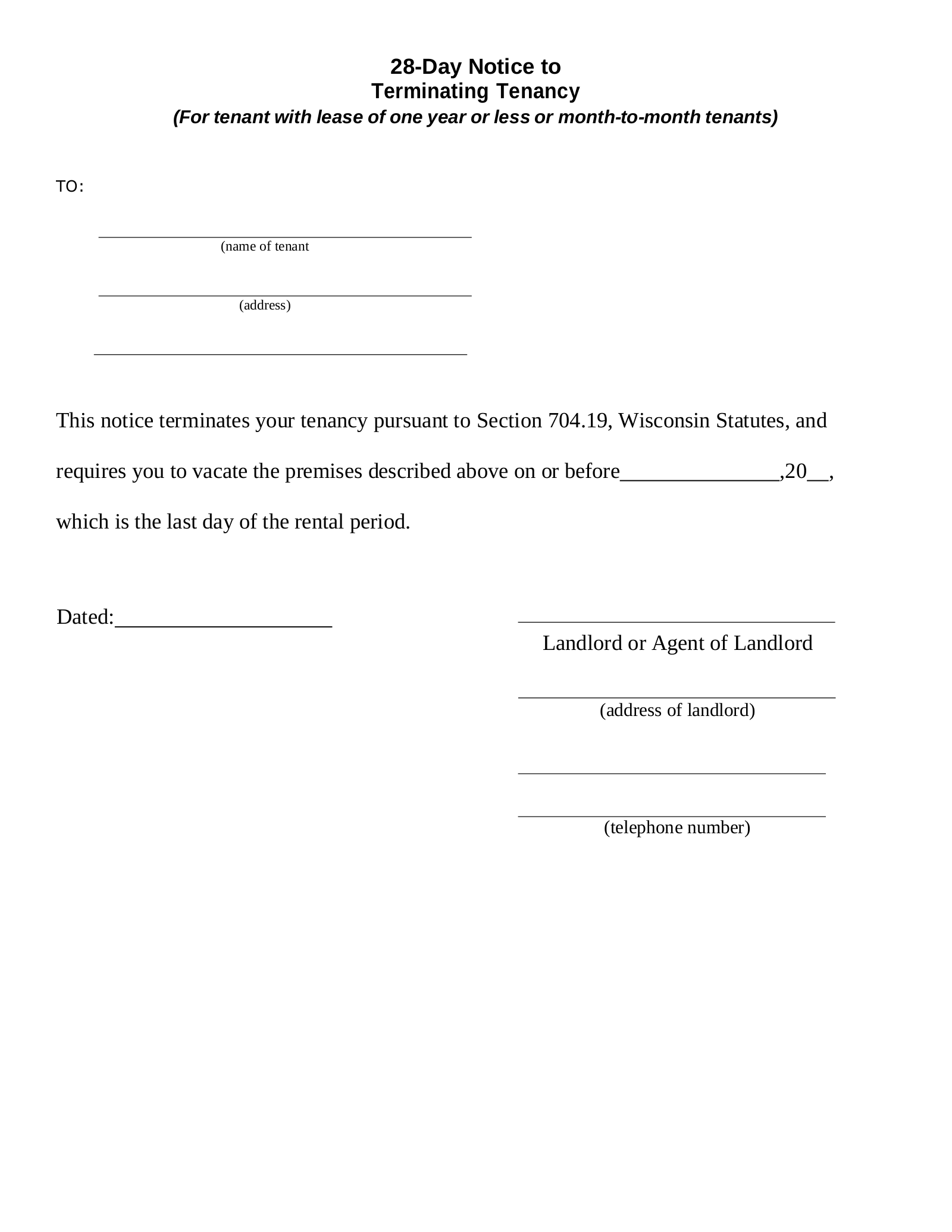 Lease Termination Letter – To cancel a month-to-month lease for residential property.
Download: PDF