Updated August 03, 2022
A pregnancy verification form is a letter that is used to show proof of a positive pregnancy test confirming that a woman is indeed pregnant. The form details the date when the individual visited the clinic/hospital, the estimated date of delivery, and any additional notes or comments related to the test. This information is important as it helps to keep a record of the child's development and can assist doctors in treating the individual for future visits.
How to Verify a Pregnancy (3 steps)
Use the following instructions to inform an employer, educational entity, or partner of a positive pregnancy. The form is also useful during instances of traveling and is recommended to have on hand. Moreover, it's often used for filing for maternity leave and claiming health insurance. If pregnancy is verified, a partner may be able to dispute claims until the baby is born.
Step 1 – Conduct a Personal Pregnancy Test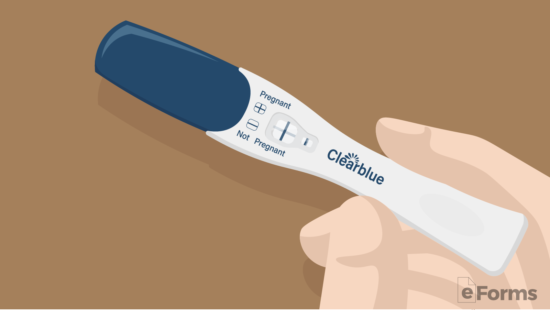 If someone has missed their period, this is usually the first (1st) sign that something could be changing in a woman's body. In this case, it's best to go to the local pharmacy and procure a pregnancy test.
Most Popular Testing Kits
Both testing kits are over 99% accurate and may be used up to five (5) days before a woman's expected period. Although, it's more accurate on the day of or after the expected period. Depending on where you purchase the test, it may cost anywhere from $6 to $20.
Most Popular In-Home Tests
Place Urine in a Cup – Let it sit overnight, and if a thin white film covers the top of the surface, then there is a chance the woman is pregnant. If the urine stays the same, she may not be pregnant.
Sugar Test – Urinate in a cup and add 2-3 teaspoons of white granulated sugar (common sugar used for coffee). Wait 5-10 minutes, and if the sugar clumps into small balls, there is a chance she is pregnant. If the sugar dissolves evenly, the woman is may not be pregnant.
It should be noted that the in-home tests are anecdotal and should always be followed with a more accurate testing approach, such as a store-bought testing kit. The longer a woman waits after her missed period, the more likely for an accurate result, as hCG hormones will elevate.
Step 2 – Schedule an Appointment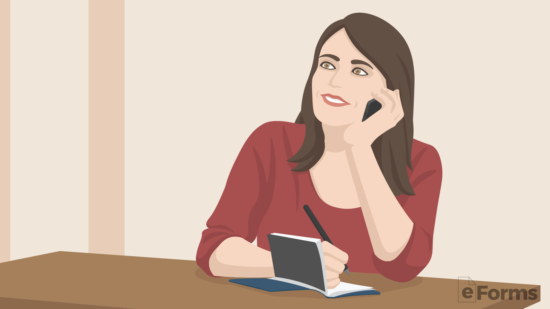 After a positive result, it's best to schedule an appointment with your primary care physician or local OB/GYN. At the office, they will conduct their own internal tests which may be a combination of blood and urine.
Step 3 – Get Verified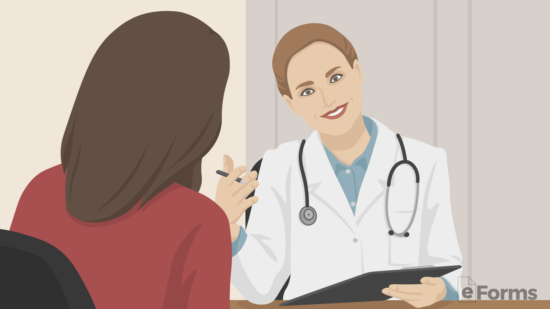 During the appointment, if you test positive, the medical office will issue a pregnancy verification form (Download) that can be used to prove to a partner, employers, schools, or other third (3rd) parties that the pregnancy is positive.
Video
How to Write
Step 1 – Start by downloading the form in the format you prefer (Adobe PDF, Microsoft Word (.docx), Open Document Text (.odt)).
Step 2 – At the top of the form, use the empty spaces to enter the date of the pregnancy test (day, month, year) followed by the patient's name.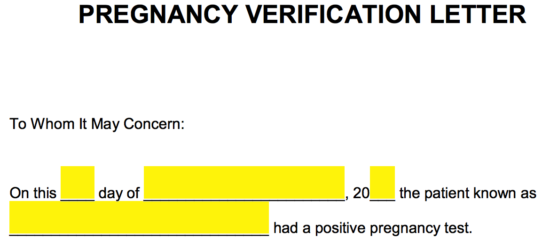 Step 3 – Next, specify the estimated date of delivery (day, month, year).

Step 4 – Additional notes or comments may be entered in this section of the verification form.

Step 5 – In the remaining empty spaces, provide your signature, title, printed name, and phone number.