Updated March 16, 2023
A New Hampshire last will and testament is a legal document in which a testator (person to whom the will belongs) states their final wishes regarding how they wish to have their estate distributed upon death. For most testators, the most important priority will be the continued protection of a spouse and/or any children; these individuals are usually named as beneficiaries on the will. A testator can bequeath real and personal property, fiduciary assets, cash-on-hand, life insurance policies, and any other portion of their estate among their designated beneficiaries. This document may also be used to appoint an executor of the will (or personal representative) who will appropriately handle the estate in accordance with the conditions set by the testator. A will must be signed by the testator before two (2) credible, competent witnesses. And though optional, a will can be notarized for extra legal protection. Wills may be amended or revoked at any time.
FAQ Guide – Provided by the State of New Hampshire for frequently asked questions.
Laws
Signing Requirements
Must be signed by the Testator and two (2) or more Witnesses. (NH Rev Stat § 551:2)
State Definition
"Will" includes a codicil and must be in writing.
Related Forms
Download: Adobe PDF
---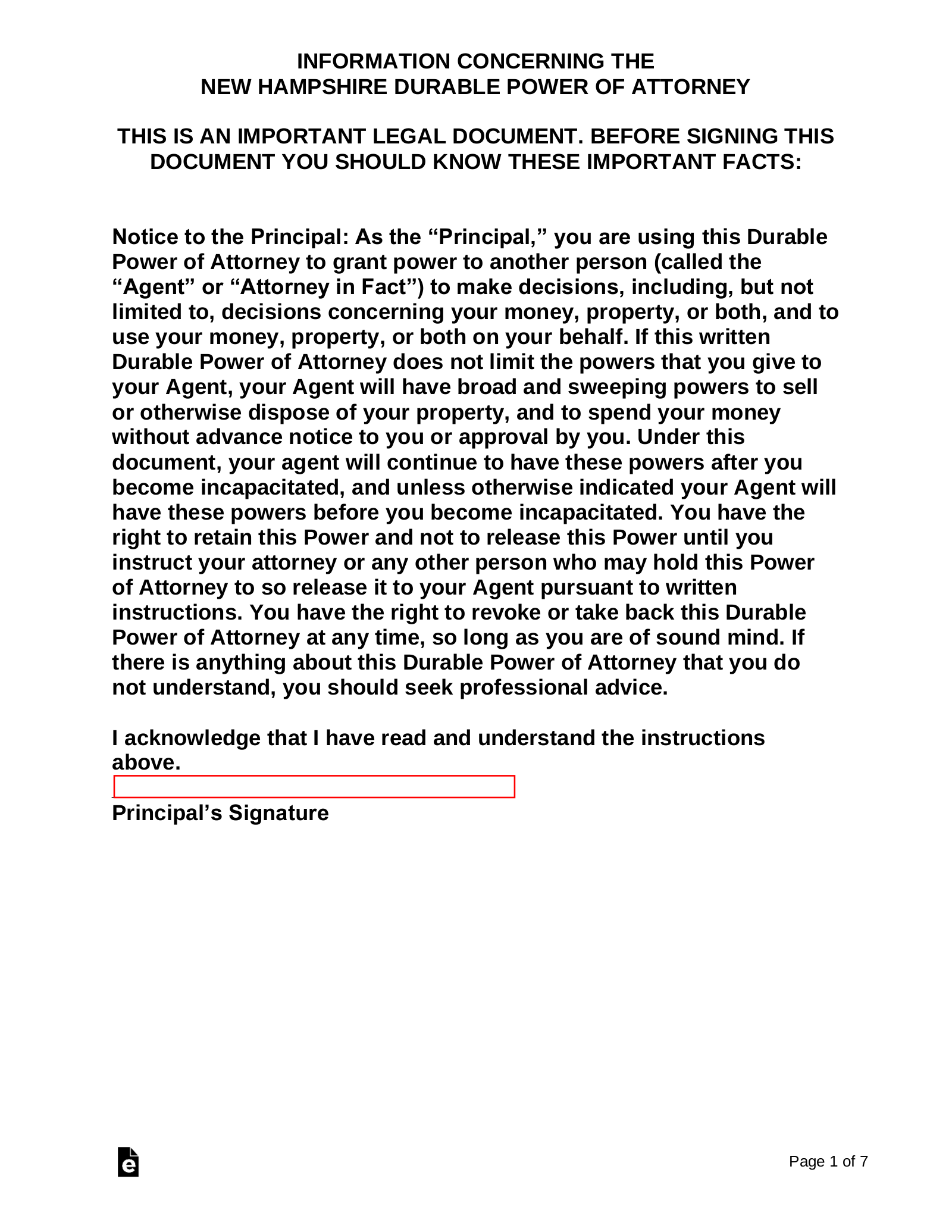 Durable (Financial) Power of Attorney
Download: Adobe PDF, MS Word, OpenDocument