Updated March 16, 2023
A Rhode Island last will and testament is a legal document set forth by a testator (the individual creating the will) that ensures personal and real property, fiduciary assets and/or any cash-on-hand, digital property, along with any other property or form of assets are distributed according to their wishes upon their death. On their will, a testator can set instructions on how to distribute their estate among spouses, family, friends, and even charitable organizations.
Rhode Island law dictates wills must be signed by the testator in the presence of at least two (2) competent and credible witnesses; both of whom will sign the document as well. Though optional, a testator can have their will acknowledged by an authorized notary public for an extra layer of legal protection. This document may be revoked or changed at the discretion of the testator.
Laws
Signing Requirements
Must be acknowledged by the testator in the presence of two (2) or more witnesses at the same time, and the witnesses shall attest and subscribe the will in the presence of the testator. (Section 33-5-5)
State Definition
 "Will" shall extend to a testament and to a codicil and to an appointment by will, or by writing in the nature of a will, in exercise of a power.
Related Forms
Download: Adobe PDF
---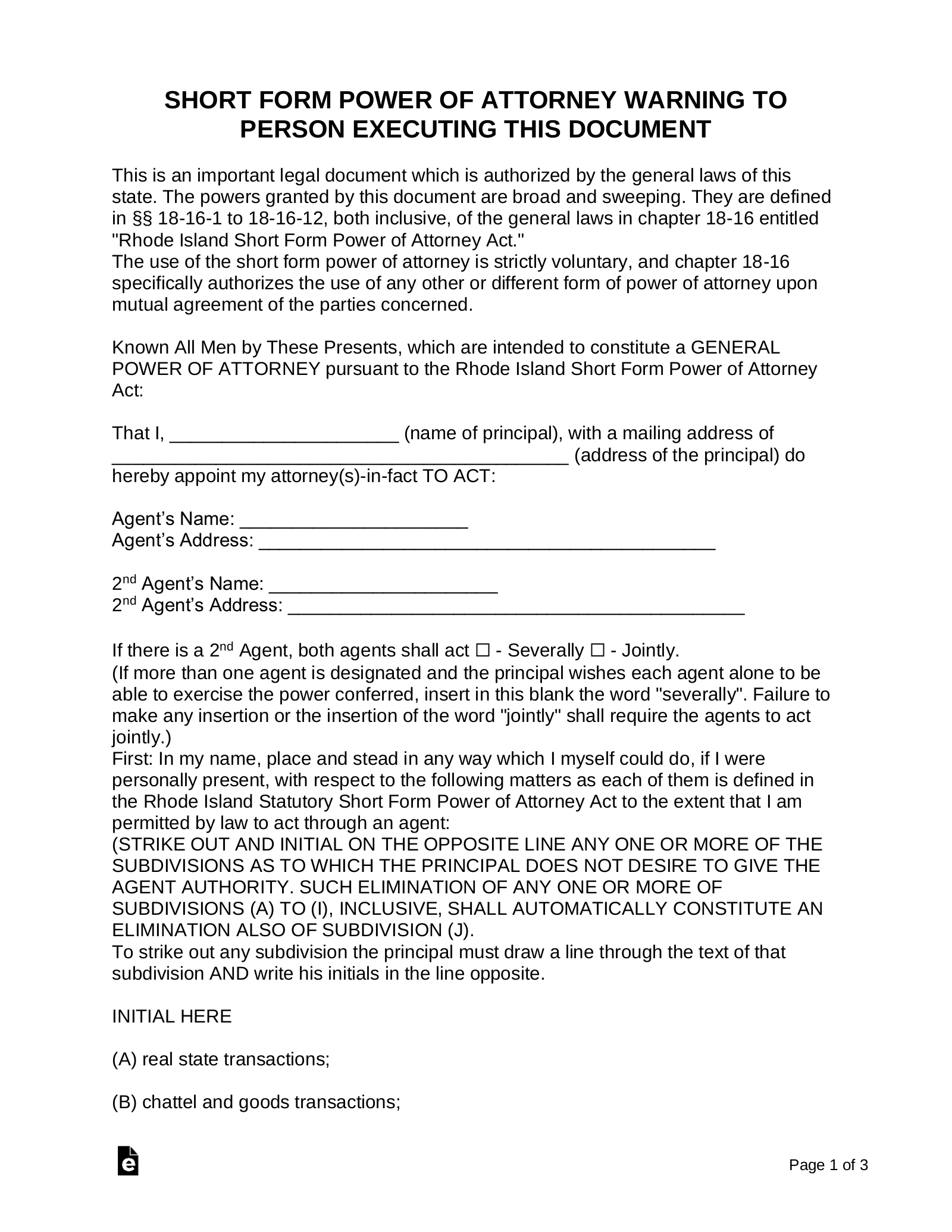 Durable (Financial) Power of Attorney
Download: Adobe PDF, MS Word, OpenDocument