Updated November 15, 2023
A Wyoming last will and testament is a legal document used by an individual ("testator") to provide instructions for how their estate shall be distributed upon death. All aspects of the testator's estate — financial accounts, fiduciary funds, life insurance policies, as well as real, personal, and even digital property — can all be bequeathed to designated beneficiaries as stated on the will and carried out by the chosen executor.
State Definition
"Will" includes a codicil, a testamentary instrument that merely appoints an executor, or a testamentary instrument that merely revokes or revives another will.
[2]
Related Forms
---
Download: PDF
---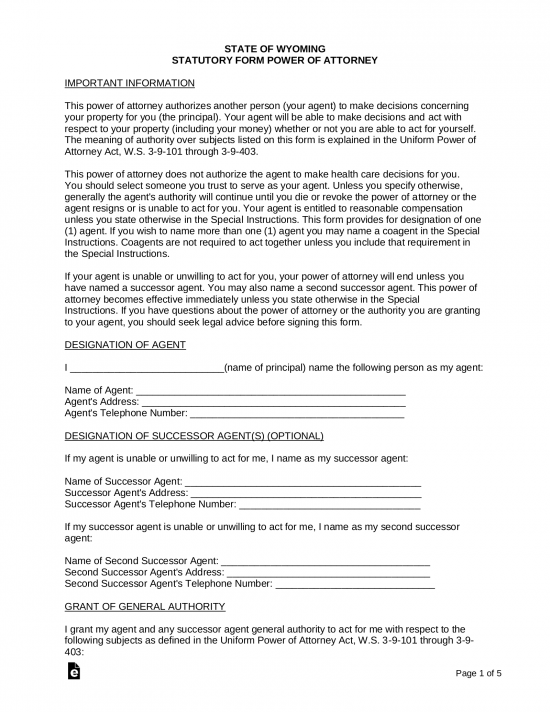 Durable (Financial) Power of Attorney
---
Sources